In this article, you will learn how to Switch on or off Battery Saver in your Windows 11 PC.
How to Switch On or Off Battery Saver in Windows 11?
Battery saver in windows 11 is an amazing feature that helps in saving your battery when the battery has low life. When the battery saver is turned ON, it lowers background activity and reduces brightness. Generally, the battery saver automatically turns ON when the battery percentage drops down to 20%. If you charge it again, the system automatically turns off the battery saver mode.
Through settings in Windows
Open the settings application from the start menu or press the Windows + I key on the keyboard
Under the System Settings, click on the Power & battery to expand the menu.
Scroll down and click on the Battery section.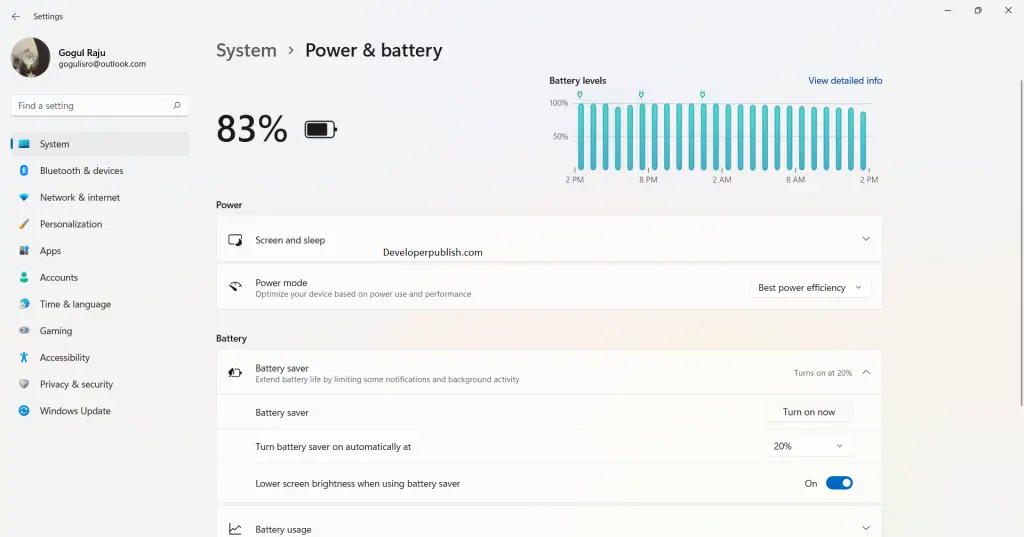 Now click on the drop-down arrow near the Battery saver option and then click on the Turn ON now/Turn OFF now option next to Battery saver.
Use Quick Settings
Open the quick settings by clicking on the Battery icon in the bottom right corner of your taskbar or press the Win + A.
 Click on the Battery saver option to turn it ON/OFF