In this post, let's learn a simple tip that demonstrates how to see who viewed my Facebook profile.
Who viewed your Facebook profile?
You can check who has viewed your profile in two methods. Either you can do it manually or by using some third party applications.
Manual option
Open your Facebook account on the web by visiting Facebook.com.
While you are on your Facebook page or timeline, right-click on the screen.
Select the 'View Page Source' option to view your Facebook source code.
Once the page source opens, press 'CTRL+F' for the search bar.
Now, type in 'BUDDY_ID' in the search bar and tap enter.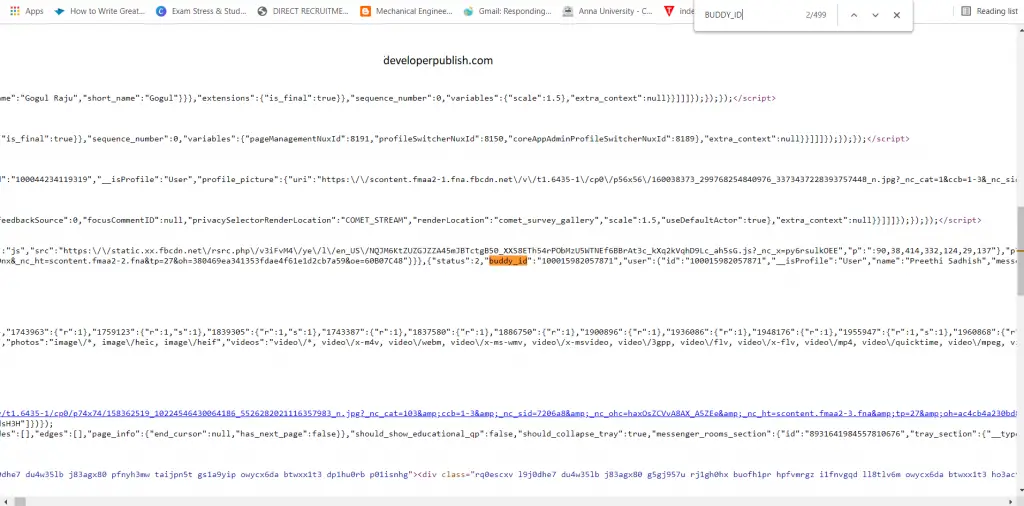 You will be provided with a number of Facebook profile IDs next to 'BUDDY_ID.' All you need to do is copy any one of the IDs, open a new tab, search for 'Facebook.com/15-digit ID,' and the profile of the person who viewed your profile appears.
This is one way of finding who has viewed your profile. And other one is installing some third party applications like "Who viewed my profile app" and you can find the people visiting your profile in the app.