In this post, you'll learn how to setup the profile picture login also known as One-Tap login in Facebook in simple steps.
When you do the first time Facebook login from your Android or iPhone smartphone, you will be provided the option to setup the Facebook Profile Picture Login. Here's how you can setup this feature from both your Browser or from the Mobile Phone.
How to Turn on or Turn off Facebook Profile Picture Picture Login in Web Browser?
Open Any of the Web Browsers like Microsoft Edge or Chrome and then login to Facebook with your Facebook login credentials.
In the Upper right corner of the Feed, click "Settings".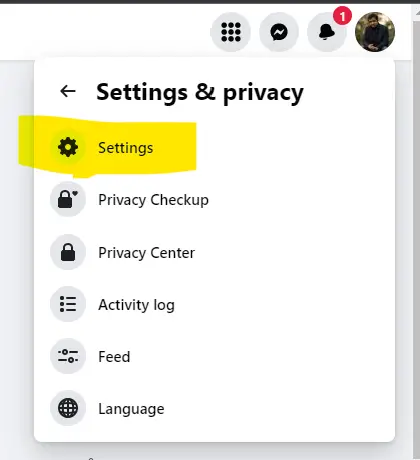 In the Left menu, select "Security".
Under the "Profile Picture Login" section, select the "Edit" link.
You can then choose "Turn on profile picture login" or "Turn off profile picture login" option based on your preference.
How to Enable Profile Picture Login on your Smart Phone?
If you are installing the Facebook app from Apple Store or from Google Play Store for the first time, you'll be prompted to enable the Facebook Profile Picture Login feature.
If you have already installed the app, ensure that you clear Remove the App and re-install it
Note : Facebook has removed this option some time back.