In this article, you'll learn how to find the ID of any Facebook page or user profile easily.
How to Find the ID of any Facebook Page or User Profile?
Each Facebook page and user profile has a unique ID which is used to identify the profile or the page. To find the Facebook page ID and user profile ID, follow the below steps:
Find Facebook Page ID
Open any Facebook Page and right-click on the profile picture of the page.
Click on "Copy Link Address" from the right-click menu.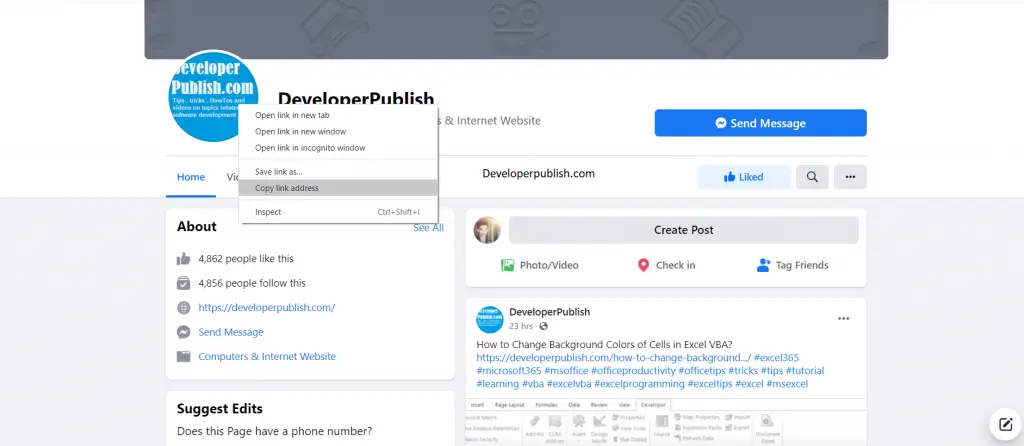 Open Notepad or word document  and paste the URL of the image.
https://www.facebook.com/developerpublish/photos/a.197266217000681/904287419631887/?tn=%3C
The digits in bold is the numeric ID of the Facebook Page.
To check this, type facebook.com/197266217000681 in your browser search box- it will redirect you to the same Facebook page.
Find Facebook Profile ID
Go to any personal profile on Facebook, right-click the profile picture and choose Copy Link Address as before.
https://www.facebook.com/media/set/?vanity=100004282338463&set=a.380644078755000
The bold numbers are the ID of the profile. You can check this by typing facebook.com/380644078755000 in the browser search bar, it will redirect you to the profile page.