In this article, you will learn how to schedule Night Light in your Windows 11 PC.
How to Schedule Night Light in Windows 11?
Night light mode is similar to the night mode or dark mode option in your mobile phone. It will correct the colour saturations and will produce a mild warm colour display. You can schedule this setting based on your requirement. By the end of this article, you will learn to schedule the night light using settings.
To schedule night light strength, follow these steps:
Open the settings application or press Windows + I keys on your keyboard.
Under the system settings, click on the display, to expand the display settings.
In the Brightness & colour section, toggle ON/OFF the night light option.
Click on the expand arrow mark or double click the night light option to customize the settings.
Toggle ON the Schedule Night Light option, and choose an option as required.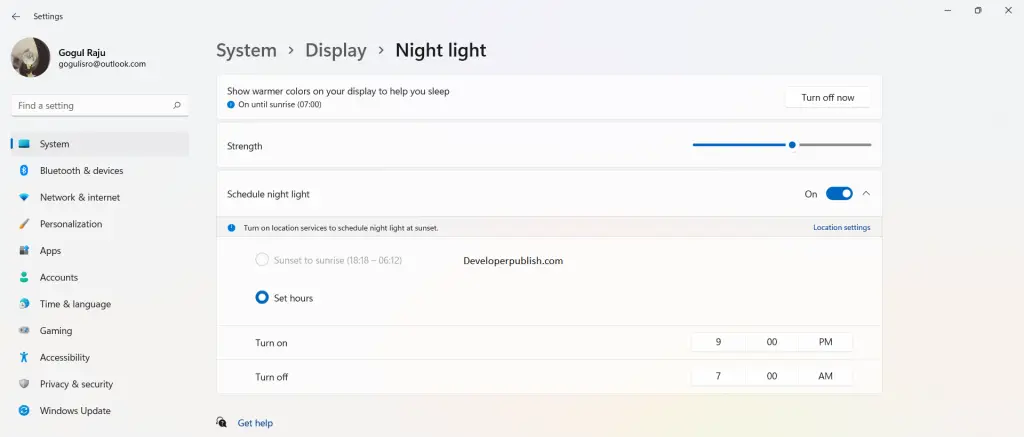 If you choose, the Set Hours option, you may choose the start time and End time.
These settings are auto-saved, thus you can close the settings application.
The Night light will turn ON and OFF during the scheduled hours.