In one of the previous tutorial, you learnt how to pause updates in Windows 11. In this tutorial, you'll learn how to resume the updates in Windows 11 which you paused previously.
How to Resume Updates in Windows 11?
Follow the below steps to resume updates in Windows 11.
Open Settings app in Windows 11.
Click the "Windows Update" in the left sidebar and then click on the "Resume updates" on the right hand section of the Windows Update screen.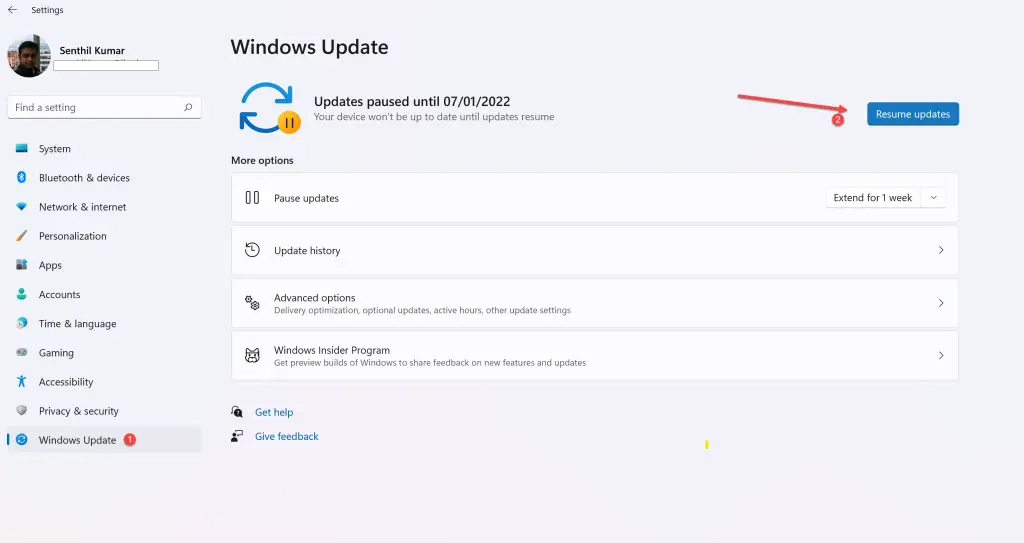 Windows 11 will automatically start checking for updates when the updates are resumed.