This blog post will explain you how to regenerate thumbnails in WordPress.
When you add an image to your WordPress site , WordPress consequently resizes your images into distinctive sizes concurring to your WordPress theme. The problem will only occur if you change your WordPress theme as this might cause a problem. The thumbnail images will still be using the old sizes and you might want to regenerate them so that the new settings or sizes are applied to your existing images.
In this blog post, let's learn how to regenerate WordPress thumbnail images using a free plugin.
How to regenerate Thumbnail images in WordPress ?
The free plugin that we were referring to is the Regenerate Thumbnails By Alex Mills. It is a simple WordPress plugin that generates the thumbnail for the images that you have already downloaded.
This is what the plugin author describes the Regenerate Thumbnails as
"Regenerate Thumbnails allows you to regenerate all thumbnail sizes for one or more images that have been uploaded to your Media Library. This is useful for situations such as: A new thumbnail size has been added and you want past uploads to have a thumbnail in that size.
You've changed the dimensions of an existing thumbnail size, for example via Settings → Media.
You've switched to a new WordPress theme that uses featured images of a different size."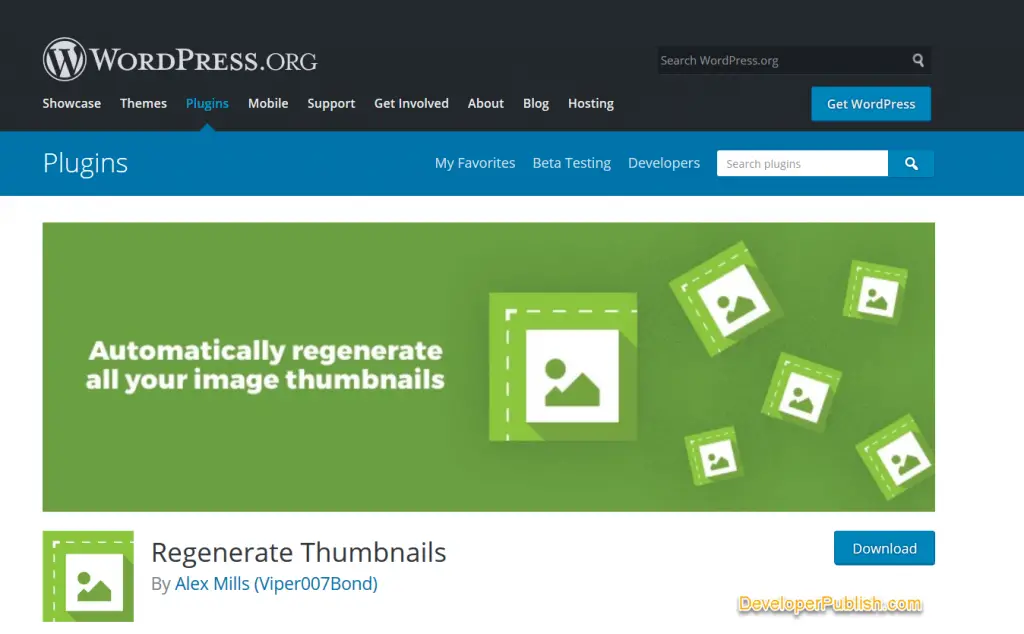 To use the plugin , follow the below steps
Search for Regenerate Thumbnails in the Add Plugins page of your WordPress website and Install and activate the "Regenerate Thumbnails plugin"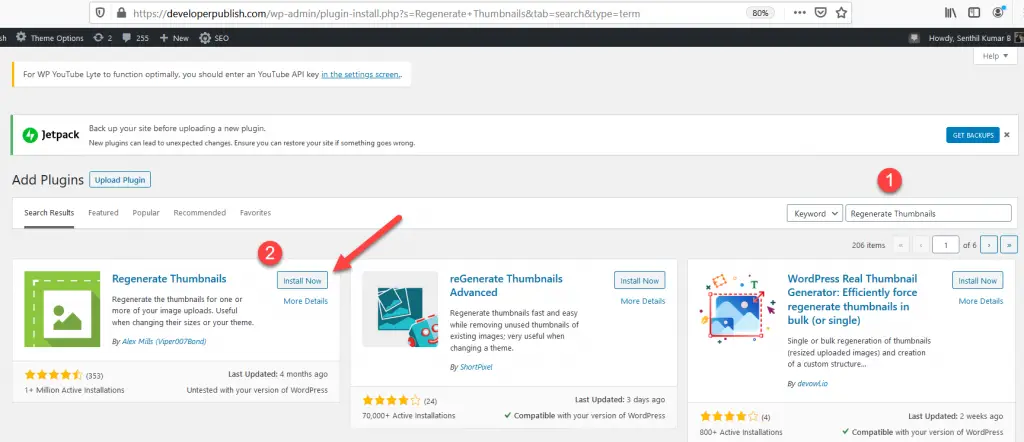 Navigate to Tools -> Regenerate Thumbnails and then change the settings and click one of the buttons as shown to regenerate the thumbnails.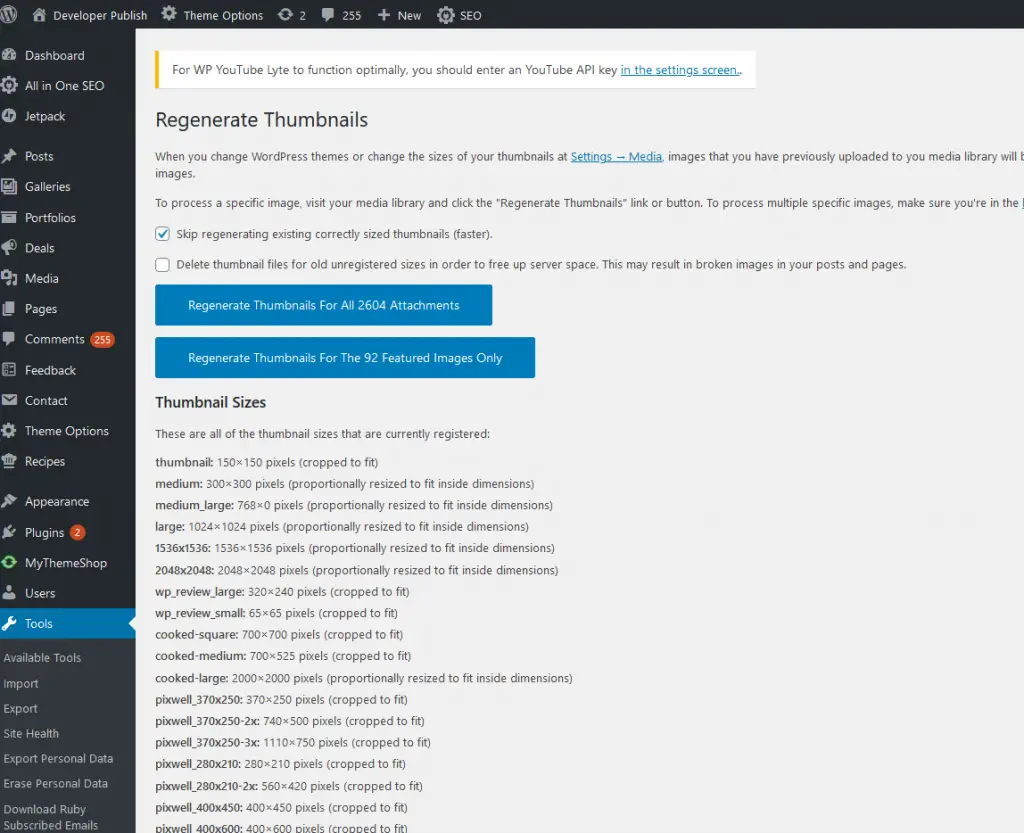 If you are unsure which one to select , click the one which regenerate all the thumbnail images.
Wait for few mins while the plugin regenerates the thumbnails for your theme and completes.