WordPress provides categories and Tags which provides you options to structure your blog properly. It is very important that you have the right settings for the tags and categories pages in the SEO plugins of your WordPress blog.
This helps with the SEO of your WordPress to an extent and keeps the low quality pages from getting search indexed.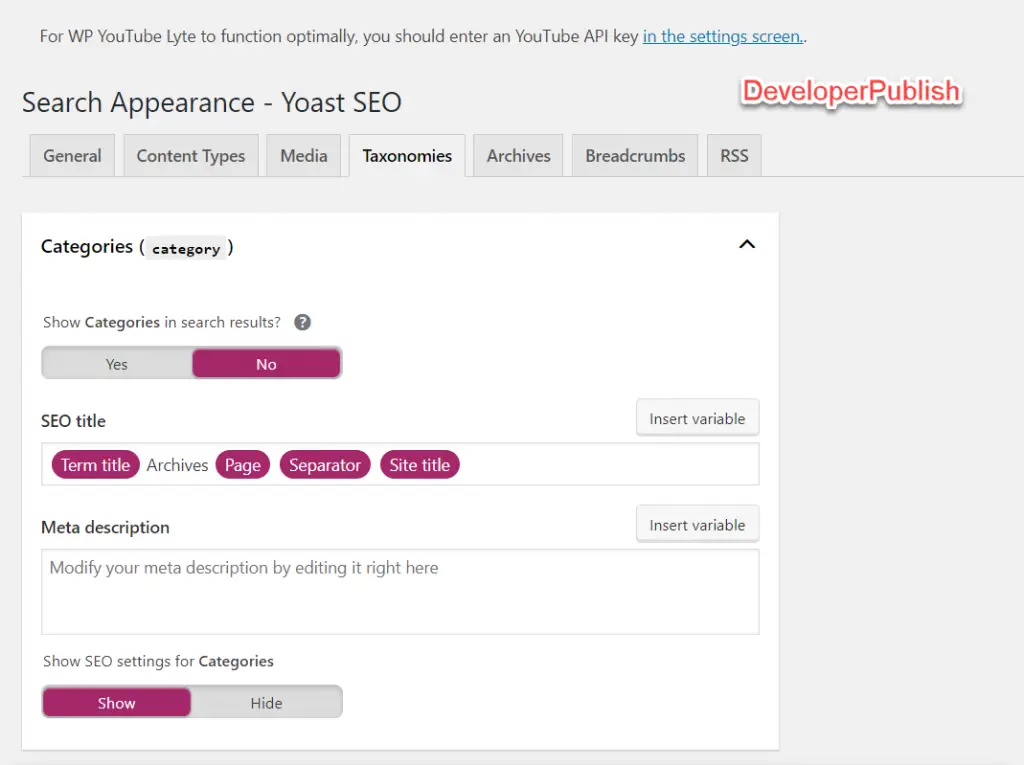 There are lot of users who ask me if they need to have the categories, archives and tags as no-index or should they be indexed.
Categories and Tags in WordPress
Categories and Tags in WordPress play a very important role in organizing your blog's post and enhance the usability and accessibility of your site. They help a lot from the UX perspective. It is very important that you define the categories of your blog in the initial stages of your blog so that you would write the content with-in the focussed niche area.
When you use the categories and tags correctly , you will be helping your readers to browse and navigate your website easily as well as help search engine crawlers.
You can have sub-categories for categories but not for tags. This makes categories heirarchical. Your blog post needs to be have at least one category. If no category is assign, by default WordPress assigns "Uncategorized" as the category. Tags on the other hand is optional.
The category page usually contains the list of posts which may show excerpt or full content depending on the theme of the website. If your category page is indexed , you might have a situation where it might be showing the same content as your actual post which might lead to the duplicate content.
One of the recommendations for better SEO is to keep the categories page as "np-index" and "do-follow" in your WordPress SEO plugin.