In this post, let's have a look at the uses of copyscape and the alternatives to copyscape and features of each one of them. Without wasting any time, lets jump to the topic.
What is Copyscape?
Copyscape is an online plagiarism detection service that checks for plagiarism. Currently, it is provided by Indigo Stream Technologies Ltd. Copyscape has been preventing content theft and content fraud since 2004. It helps bloggers and publishers by quickly scanning and detecting unoriginal, plagiarized content easily.
Here is the list of 10 best Copyscape alternatives that will be useful for your content research and content creation
10 Best Copyscape Alternatives
Grammarly
Pros and Cons:
Doubles as your grammar checker and proofreader
Built-in Dictionary and thesaurus.
It can Check active and passive voice
You can rephrase your sentences.
Checks your content against 8 billion web pages
Available online as a browser extension, like MS Word Add-in, mobile apps.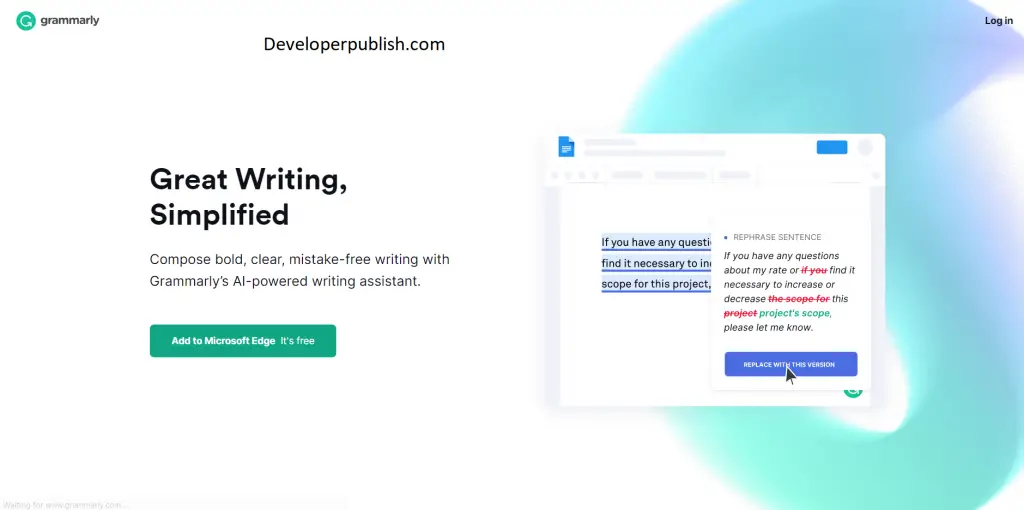 ProWritingAid
Pros and Cons:
Best suited for creative writers and novel writers.
ProWritingAid like Grammarly is compatible with Google Docs.
Fixes style issues in your writing.
It has an inbuilt word explorer and contextual thesaurus.
It is compatible with Mac & Windows, browser integrations, and MS Word add-in.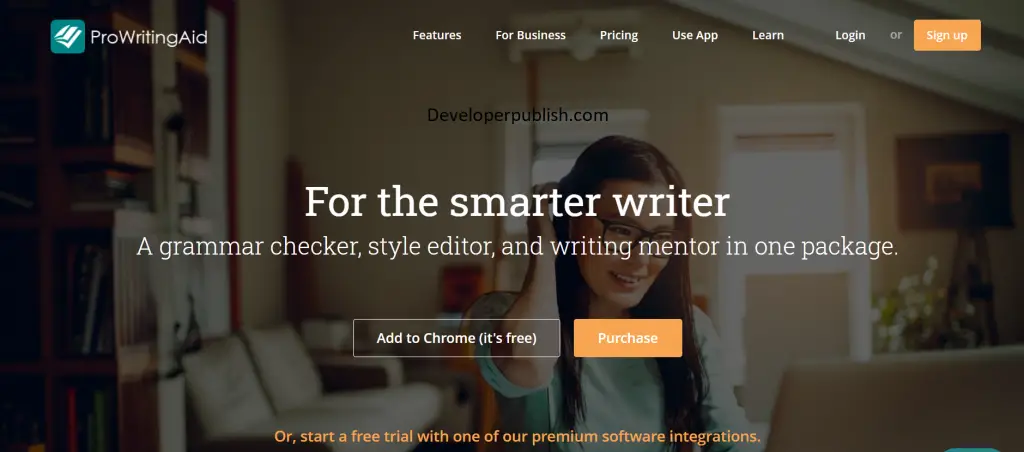 WhiteSmoke
Pros and Cons:
It supports grammar correction based on Natural Language Processing.
Excellent plagiarism checker that scans online web pages and offline resources.
Add-ons like translator along with documents and email templates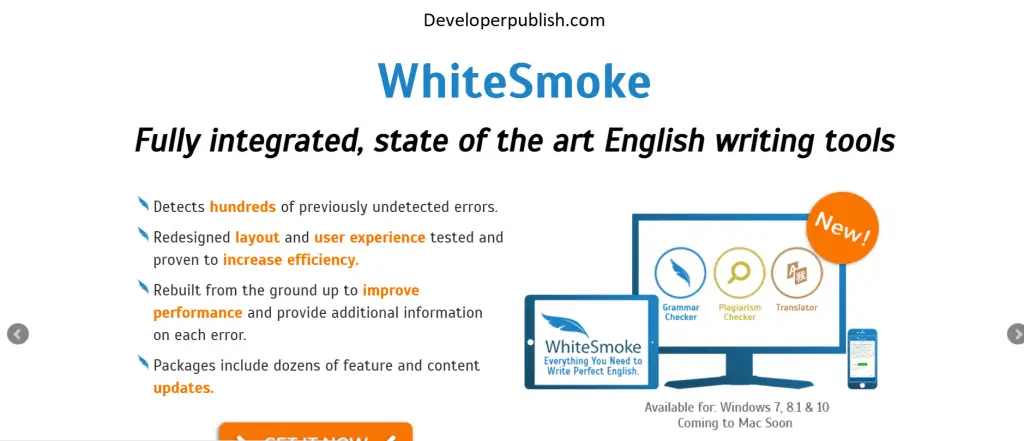 Plagiarisma
Pros and Cons:
You can access it online, or you can download its free Windows application and Moodle plugin.
Available on Google play.
Free access to the database.
Check online and offline resources.
Unlimited text size to premium users.
Supports over 190 languages.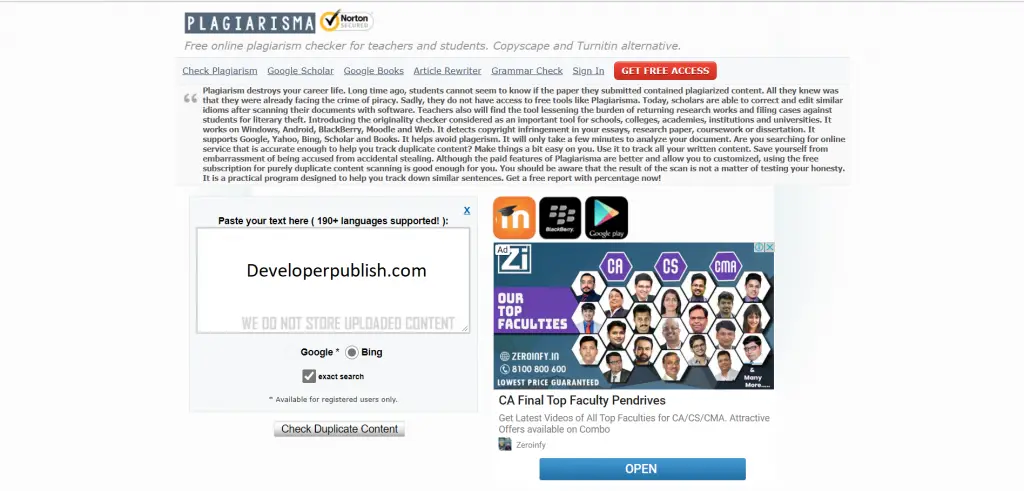 Visit Website: http://plagiarisma.net/
Plagium
Pros and Cons:
It does basic plagiarism checking against websites.
Its pricing structure with respect to its search restrictions is messed.
The free tier is restricted to 2 searches.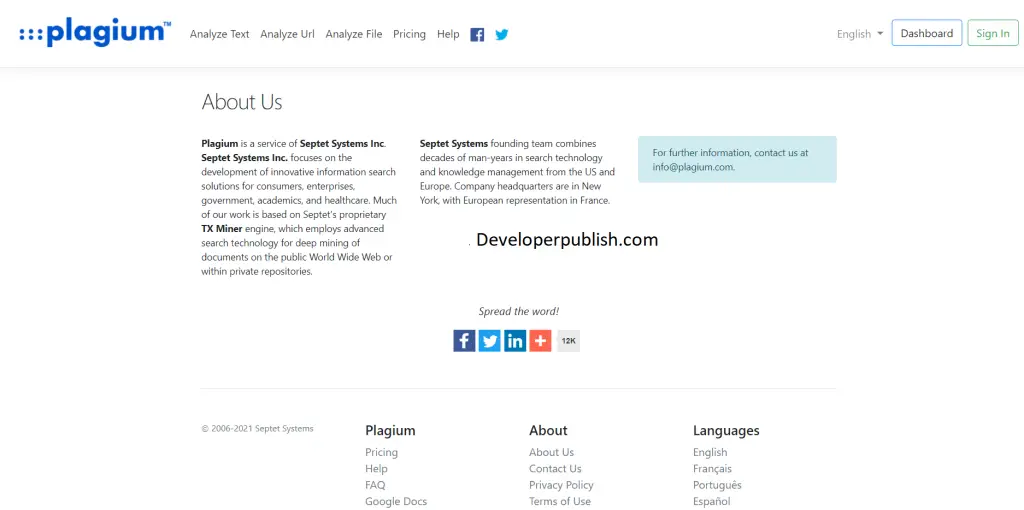 Visit Website: https://www.plagium.com/en/about
Plagiarism Detector
Pros and Cons:
Basic functionality in its free tier.
Plagiarism Detector is similar to Plagiarism Checker. It has a simple UI.
Just post your content on its website and hit the check plagiarism or enter the URL of the page that you want to check.  It has a limit of 1,000 words per search.
The percentage of unique content and the plagiarized text can be viewed in a detailed report.
The plagiarism detector is ideal for article writers and content creators.
Visit Website: https://plagiarismdetector.net/
Plagiarism Checker
Pros and Cons:
You can use it to check online and offline resources.
It shows you the percentage of plagiarized material, parts that contain copied content, and the links to original sources.
Best suited for amateur bloggers and writers.
It is absolutely free of cost but it only works as a plagiarism checking tool not more than that.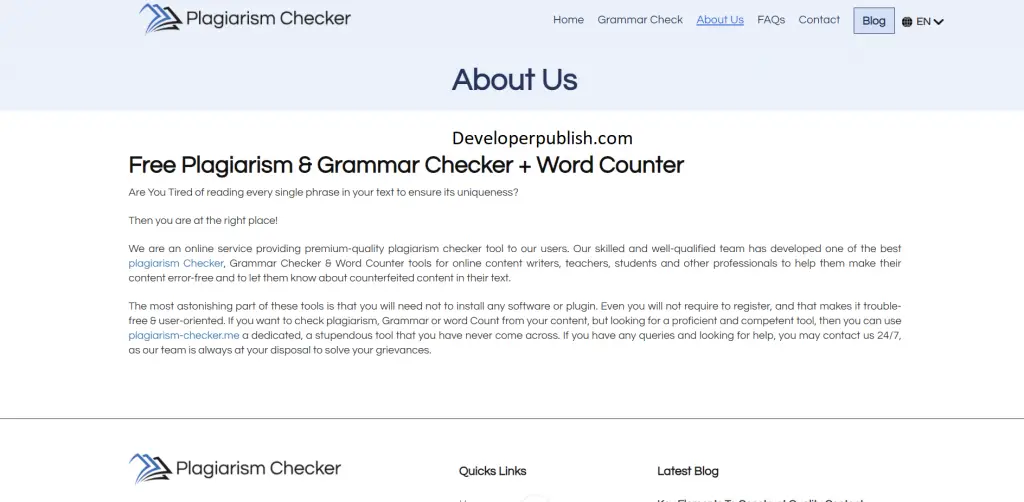 Visit website: https://www.plagiarism-checker.me/about-us.php
CopyGator
Pros and Cons:
Copy Gator provides you a free tool to monitor your RSS feed and helps in reporting your site's content if it has been used elsewhere.
You can enter a specific feed, maybe your site URL and it will monitor for content duplication.
A free badge is provided to your site. Whenever your content from the site is copied and published elsewhere, it changes color to alert you.
Apart from detecting plagiarism, it helps you prevent content scrapers by regularly monitoring your feed and alerting you when someone has copied and published your site content elsewhere.
CopyGator is an absolutely free alternative to Copyscape's premium Copysentry feature.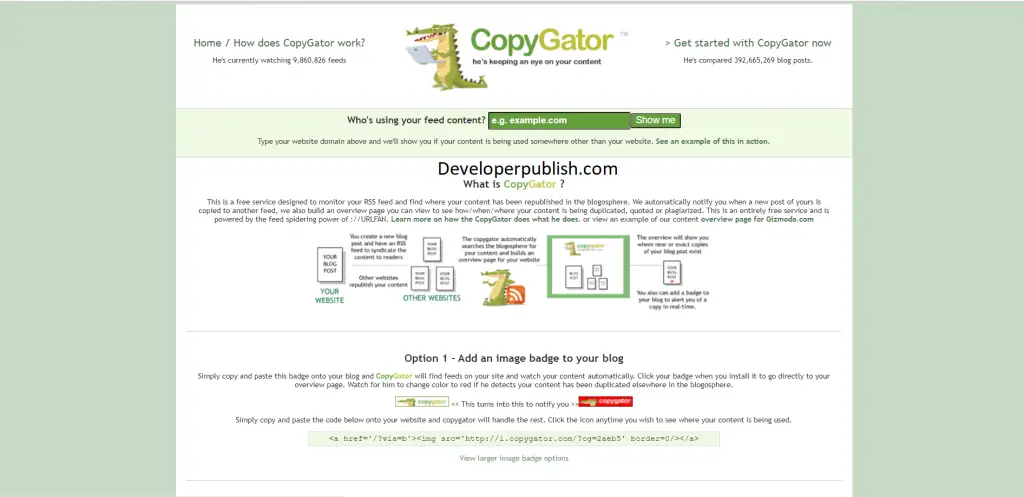 Visit Website: https://www.copygator.com/ 
Duplichecker
Pros and Cons:
Suitable for scanning blog posts and outsourced articles for plagiarism.
Compatible on Mac, Android, and iOS.
The free tier version has a limit of 50 searches of 1000 words each.
Duplichecker is the best-in-class plagiarism detection tool that offers free plagiarism checking.
Supports online and offline resources.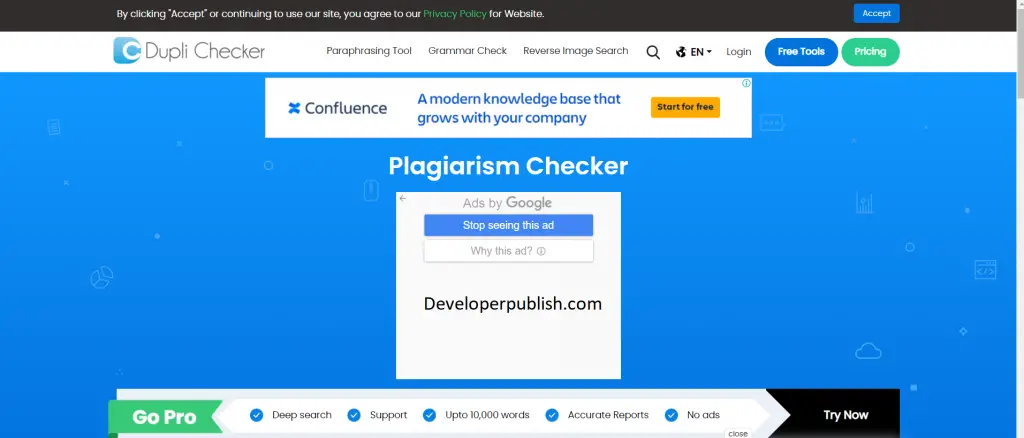 Visit Website: https://www.duplichecker.com/
PlagScan
Pros and Cons:
PlagScan is more flexible when compared to its competitors.
Pricing is a bit higher but worth every penny.
It supports both online and offline resources.
It was not accurate while checking contents from E-books and PDFs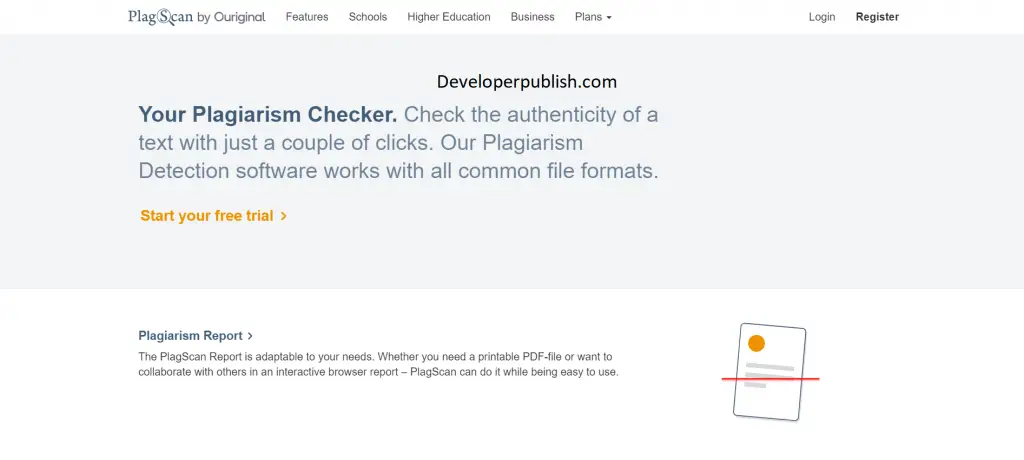 Visit website: https://www.plagscan.com/en/