Are you a student studying statistics and looking out for some must have apps on your PC?. This post provides a list of some of the popular software that every Statistics Students should be having.
Have you ever felt that you have missed an opportunity or got an extra assignment due to late submission of your works or incomplete works? It could be due to the lack of technical knowledge that you have missed.
This article is all about the best applications that can ease your work. Read along to know more about the 20 Must-Try Applications for Statistics Students.
20 Must-Try Applications for Statistics Students
Proof Reading and Grammar Check Applications
Proof reading and grammar check are the two important things that we miss normally while we submit a report or an assignment. We have few apps that come in handy in these situations. Let's see their key features
Grammarly
Key Features and applications
It is a two-in-one software as it acts as a grammar checker and a proof-reader.
Built-in Dictionary and thesaurus.
It can Check active and passive voice
You can rephrase your sentences.
Checks your content against 8 billion web pages
Available online as a browser extension, like MS Word Add-in, mobile apps.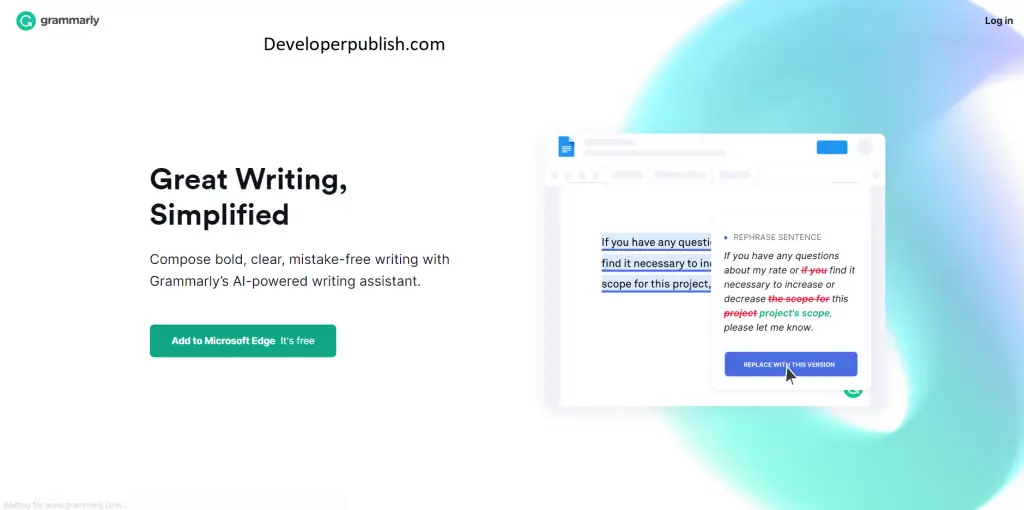 ProWritingAid
Key Features and applications
Best suited for creative writers and novel writers.
ProWritingAid like Grammarly is compatible with Google Docs.
Fixes style issues in your writing.
It has an inbuilt word explorer and contextual thesaurus.
It is compatible with Mac & Windows, browser integrations, and MS Word add-in.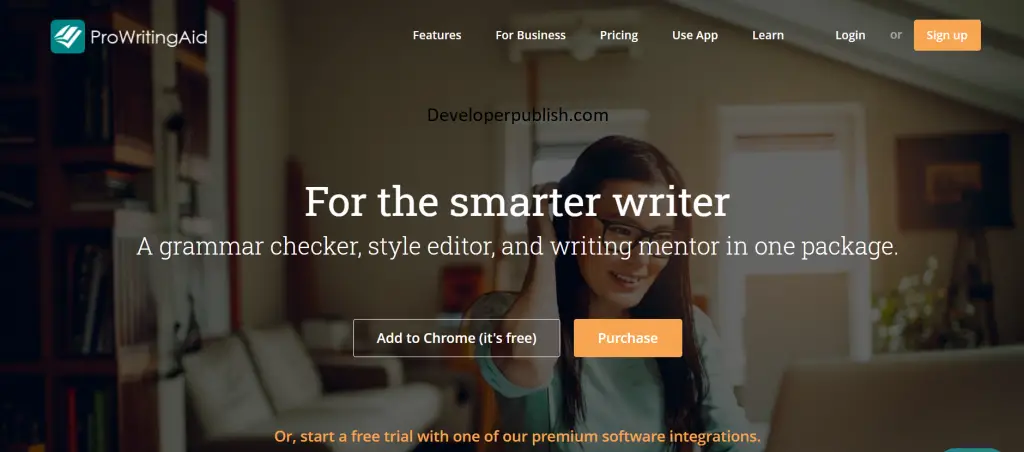 Ginger Software
Just as the other two, it is grammar checking, spellcheck, and proofreading software.
It helps you with precise writing.
Ginger software offers a free tier version with limited features.
It has a browser extension but it's a bit slow during online working.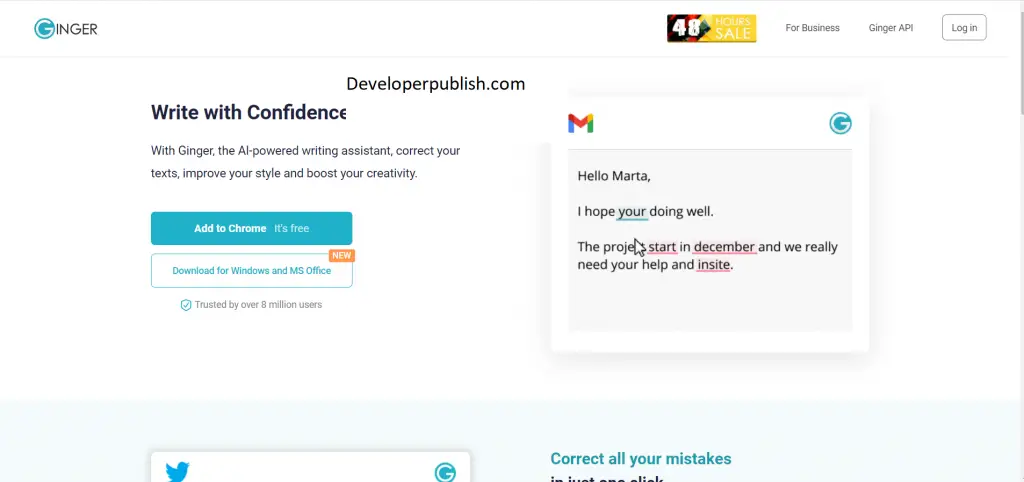 Document or Task Management applications.
There will be times when you need to take a quick note and suddenly you need to find a pen and paper to take notes carrying it all along with you. That's difficult, right? Yup. So to tackle these kinds of situations we have applications like Microsoft's one-note and google docs. They're easy to use and you can synchronize them across all your devices. And then, we have Trello, where you can track your progress.
OneNote
Key features:
It is one of the best note-taking app available on  your PC and smartphones
Data is synchronized across all your devices.
Each note can further have different sections to help you organize your notes in a better way.
You can type using the virtual keyboard, add pictures, add a voice recording, draw using your finger or a stylus, and even create check-boxes.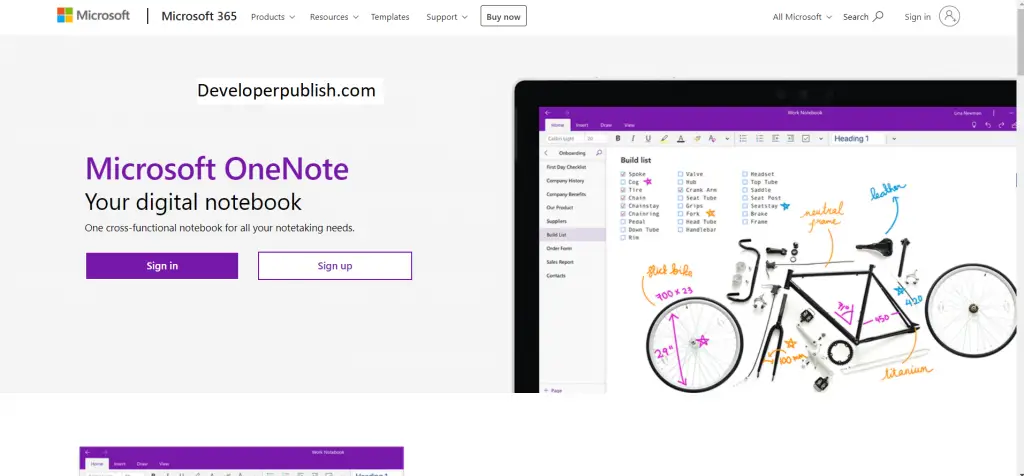 Google Docs
Google Docs offers seamless integration with Google Drive.
It gives you Real-time data.
You can format texts with many formatting options that include font, font style, font size, text color, highlight color, indentation, and paragraph spacing among many others.
It is compatible with Android and iOS.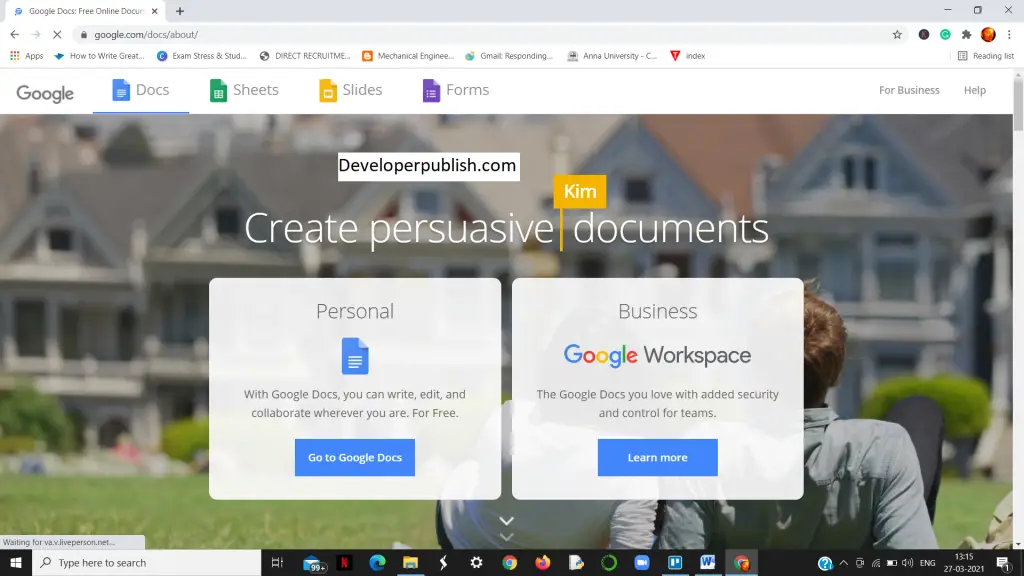 Trello
It is a visual collaboration platform that gives teams perspective on projects.
Trello can be used to organize, collaborate, communicate and coordinate on projects and assignments.
Students can use Trello to know the progression of the project and outline the steps needed to bring it to completion.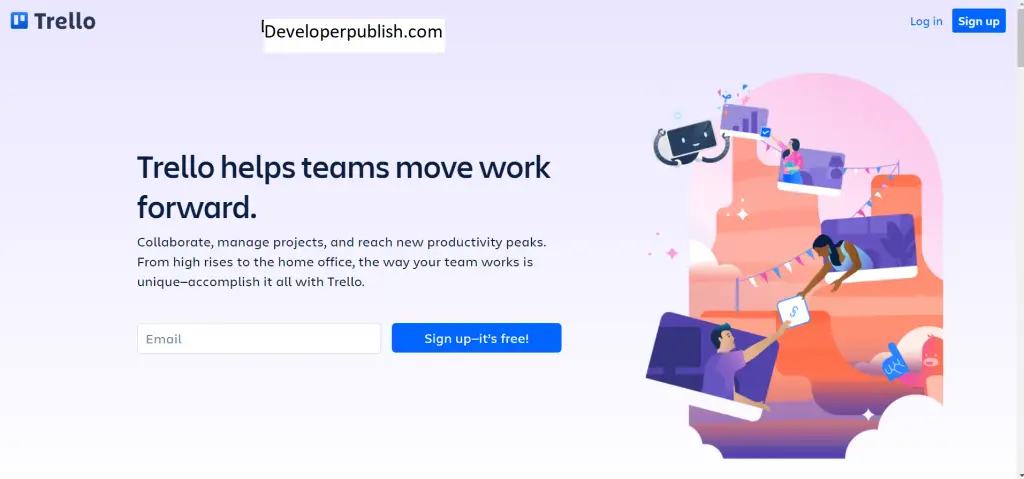 Statistics Software & Statistical Development Tools
There is a lot of software online helping you in your statistical study. We have detailed a few best applications to help you out in your studies.
R Studio
R is a free, open source software program for statistical analysis, based on the S language..
Available for Windows, Macintosh, and Linux.
Publication-quality graphs.
It is more efficient than its rivals SAS and Stata in terms of the availability of advanced statistical methods and algorithms.
Packages for literate statistical programming – weaving written reports and analysis code in one document.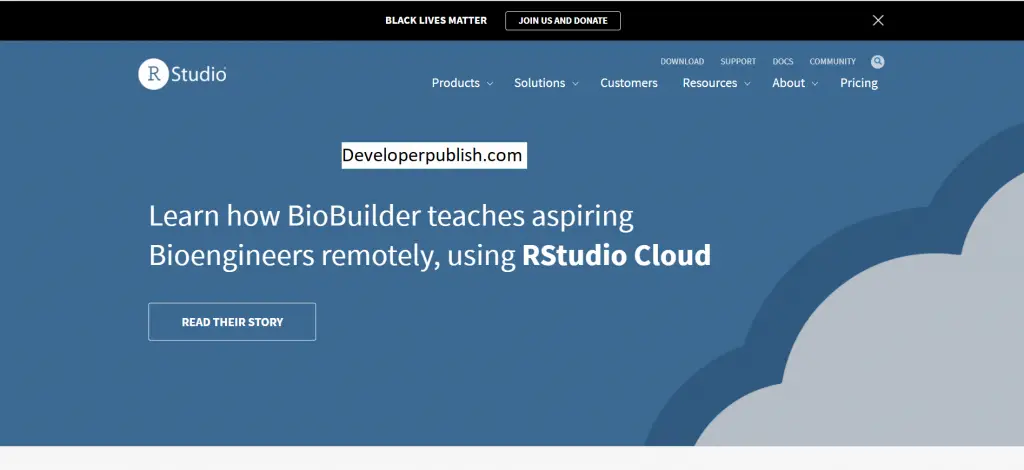 Stata
Stata is a command- and menu-driven software package for statistical analysis.
It is available for Windows, Mac, and Linux operating systems.
Cutting-edge statistical methods.
Excellent built-in support for structural equation modeling.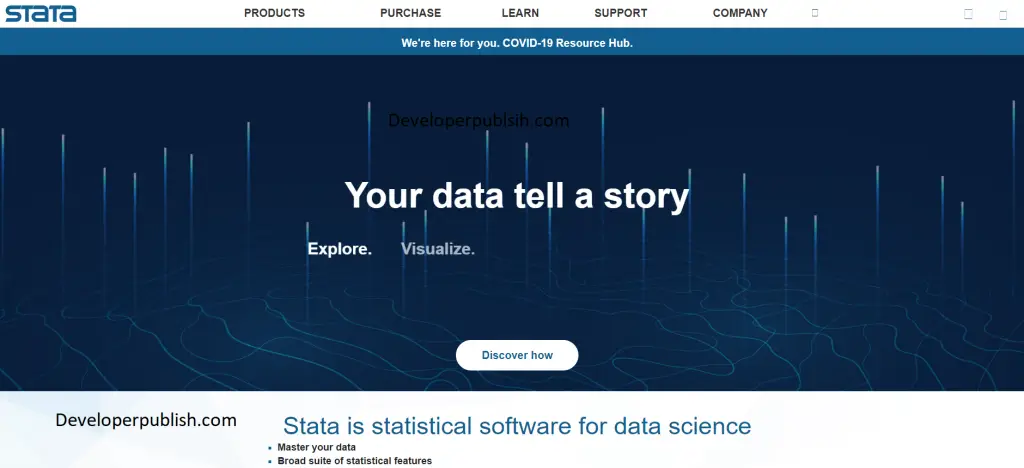 JMP
Key features:
JMP is a software program used for statistical analysis with a graphical user interface,.
It is compatible with both Windows and Macintosh operating systems.
An extensive array of algorithms, especially for factor analysis (factor extraction and axes rotation).
Interactively build and refined graphs and tables with the Graph Builder and Tabulate tools.
Ability to interface with SAS: Import/export SAS data, write and execute SAS code, etc.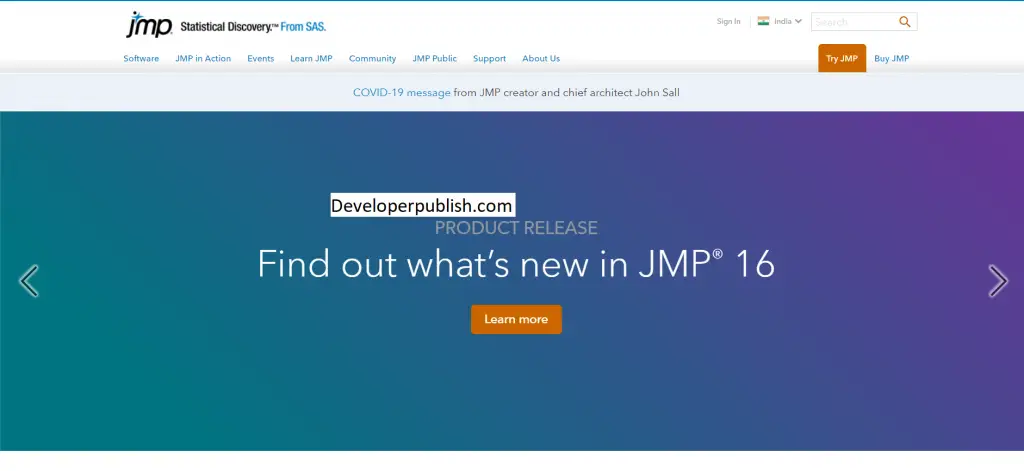 Tableau
Key features:
Tableau is a data visualization tool
It helps in simplifying raw data in an understandable format.
Data Blending, Real time analysis, Collaboration of data are its notable features.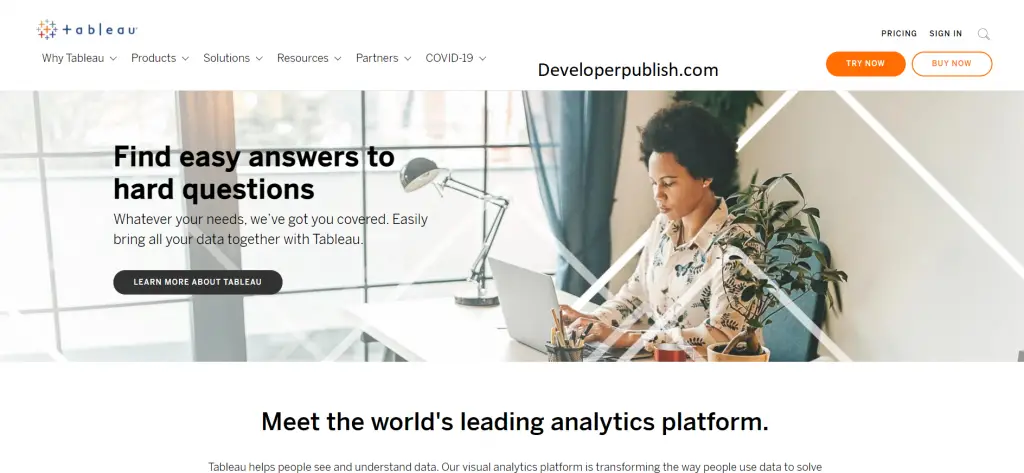 SAS University Edition
SAS is a statistical analysis platform that offers options to use either the GUI or to create scripts for more advanced analyses.
It is used to carry out advanced analyses and produce publication-worthy graphs and charts, although the coding can also be a difficult adjustment for those not used to this approach.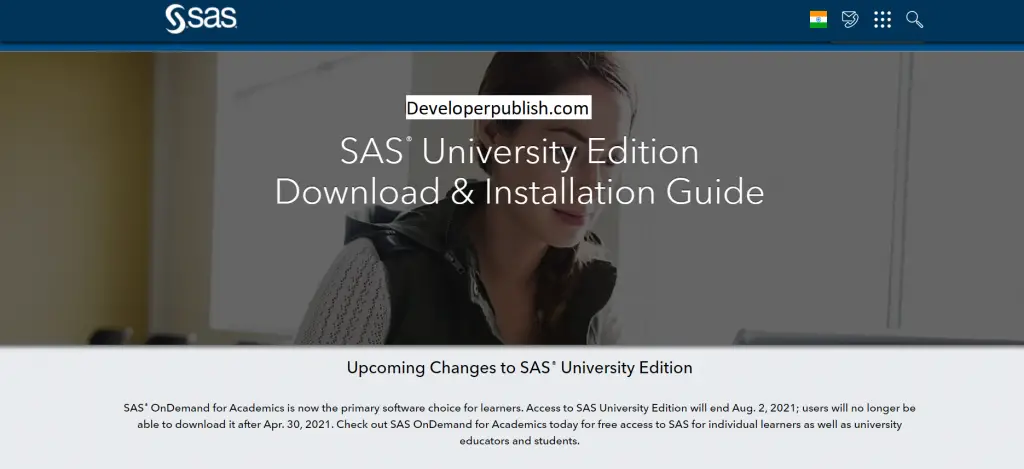 GNU PSPP
Key features of GNU PSPP
GNU PSPP is a statistical analysis software.
It supports over 1 billion cases and variables.
Syntax and data files are compatible with SPSS.
It can inter-operate with Gnumeric, OpenOffice.Org, and other free software.
Easy data import from spreadsheets, text files, and database sources.
It is completely open-source and compatible with various platforms.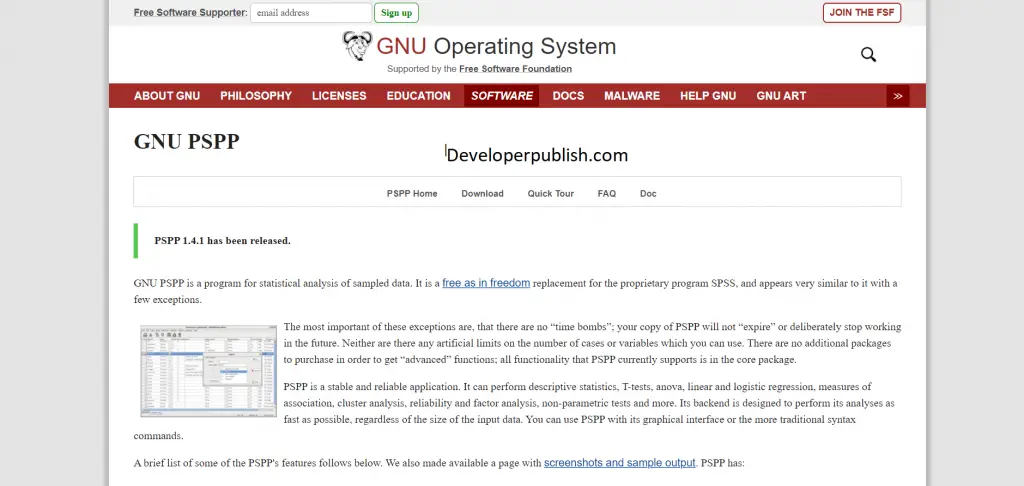 SOFA statistics
Key features:
Using SOFA you can display statistics, analysis, & reporting programs.
SOFA lets you display results in an attractive format ready to share
Best in class for making charts, produce attractive report tables and perform a range of basic statistical tests.
It is compatible with Windows, Mac, and Linux.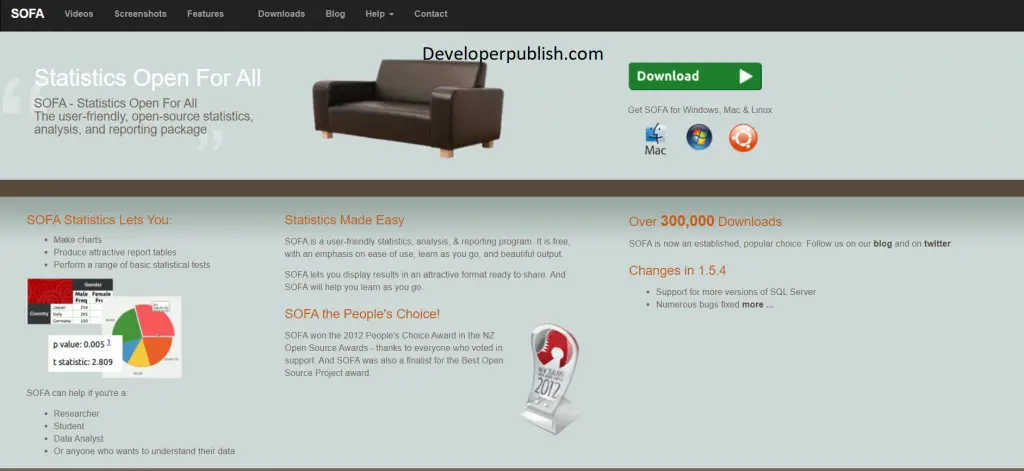 DATAplot
Key features:
Dataplot is a free, public-domain, multi-platform software system for scientific visualization, statistical analysis, and non-linear modeling.
You can perform, Raw Graphics, Analysis Graphics, Presentation Graphics, Summary Graphics, Diagrammatic Graphics, Graphical Data Analysis, Exploratory Data Analysis, Time Series Analysis, Smoothing, Fitting, General Data Analysis, Statistics/Probability Calculations, Multivariate Analysis, Experiment Design, Statistical Process Control, Reliability, Mathematics using Dataplot.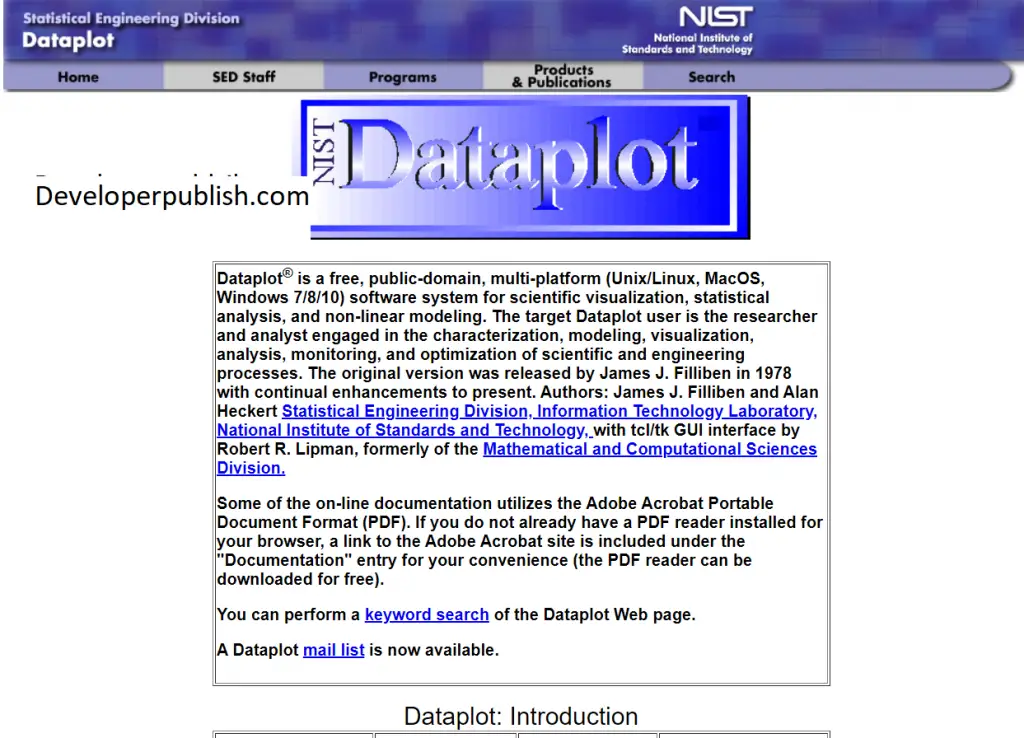 SciPy
Key features:
Scipy is an open-source python library used for data computing.
SciPy can be used for optimization, linear algebra, integration, interpolation, special functions, etc.
If you are a part of Data Science projects, then Scipy is the go-to option.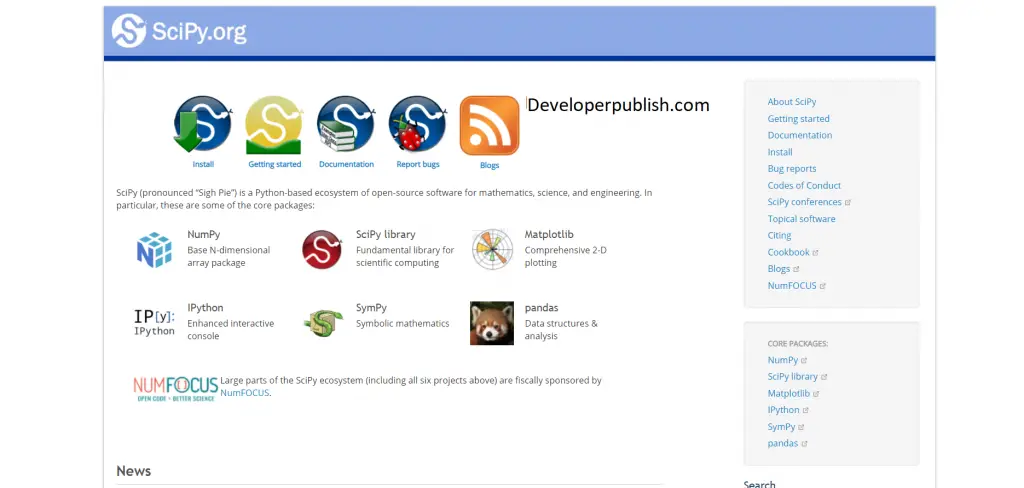 Design Tools
Its time to get creative. Here is a list of best online editing tools that can help you with your designing tasks.
Canva
Canva has an extensive range of templates and thousands of illustrations.
It has both free and premium accounts, but the free tier version is more than enough.
Its UI &UX is subtle, which makes it easy for its users.
It gives you a bunch of ready-to-use free layouts that you can easily customize with your data, other icons, and more.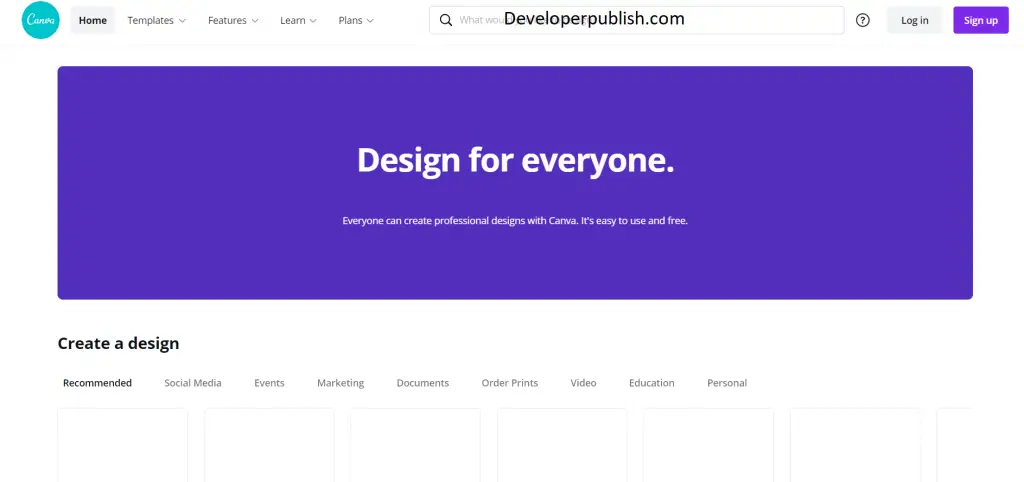 Visit Website: https://www.canva.com/
Stencil
Key features:
It is an easy-to-use graphic designing tool best suited for students, and bloggers.
Using stencil you can edit the background, layout, text, color, typography, and visual qualities of an image.
Its UI is so user-friendly that, even a non-designer can create amazing designs.
They have a free tier plan and a premium plan and both look amazing.
ShutterStock
Key features:
Shutterstock is a leading global technology company offering a creative platform for high-quality assets, tools, and services.
It has around 220 million files for you to search and edit the best designs for your needs.
They provide you with custom posters, video clips, and other editing features, required for your work.

Training Courses on Statistics Applications
You can learn to use the statistics application with the help of online courses.  Try these online course providers for better understanding of the applications.
Coursera
Coursera provides you a variety of courses to learn and practice, starting from fundamentals of statistics to Data Science.
Udemy
Similar to Coursera, Udemy is also an online tech company that conducts online certifications. Check their statistics courses in the below link.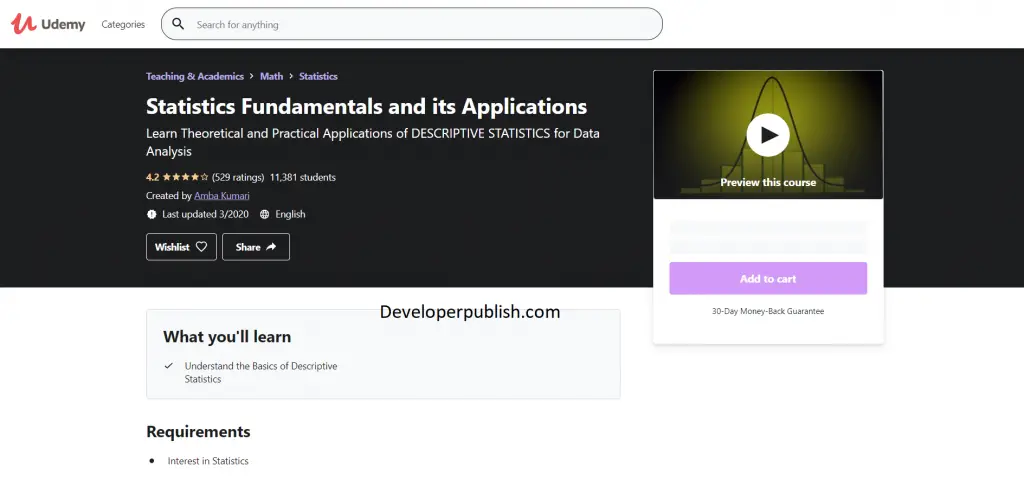 Are you a statistics students and feel that we have missed any interesting applications from the list?. Please mention them in the comments section and we will include them,