Nokia Lumia 920 is powered by Windows Phone , Samsung Galaxy S3 is powered by Android . which smartphone is powered by Linux ?
Canonial has revealed a touch oriented version of Ubuntu Linux operating system for smart phones.
Now , Ubuntu runs on both ARM and x86 based processor architectures which makes it look attractive.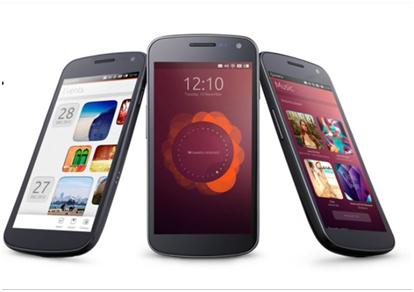 Watch the video demo from Mark Shuttle worth demonstrating the strengths of the mobile operating system based on Ubuntu / Linux.
The entry level Ubuntu smart phone requires 1Ghz Cortex A9 with 512MB – 1GB of Memory where as High-end Ubuntu "super phone" requires Quad-core A9 or Intel Atom processor and Minimum 1GB Memory
For the developers , it's an exciting opportunity too . HTML5 is fully supported . The developers can develop native apps using OpenGL and QML with C , C++ and JavaScript.
When will the Ubuntu based Phones be available ? . We will keep it posted once it is announced 🙂
Image courtesy and source : Ubuntu for phones