In this tutorial, you'll learn a quick trick in Windows 11 that lets you to view the thumbnail images or Icons of the files within the folder. Let's have a look at it.
In Windows 11, the file explorer shows the thumbnail images by default and you can change this behavior.
How to enable or disable Thumbnail Previews in File Explorer in Windows 11?
From the currently opened folder, open the folder options from the File command bar.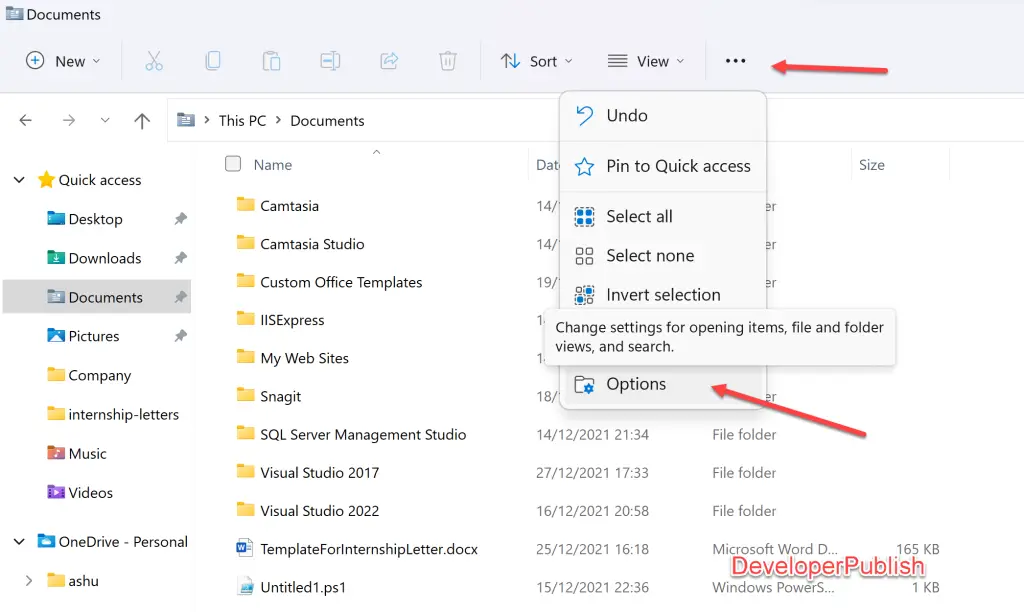 In the Folder Options, select the "View" tab and check the option "Always show icons, never thumbnail" to display only the icons instead of thumbnail.