In this post, you'll learn how to enable or disable require sign-in on wakeup feature in Windows 11.
In order to further secure your computer, Windows by default requires users to sign in before waking up from sleep, hibernating, or resuming from Modern Standby. You can change this behaviour and We'll cover how to do this in your Windows 11 PC.
How to Enable or Disable Require Sign-in on Wakeup in Windows 11?
If you want to enable or disable require sign-in on wakeup, you must be logged in as an administrator.
Follow the below steps to enable or disable the require sign-in
Open the Settings App in Windows 11
Click on "Accounts" in the left sidebar and then click the "Sign-in" options on the right side of the content.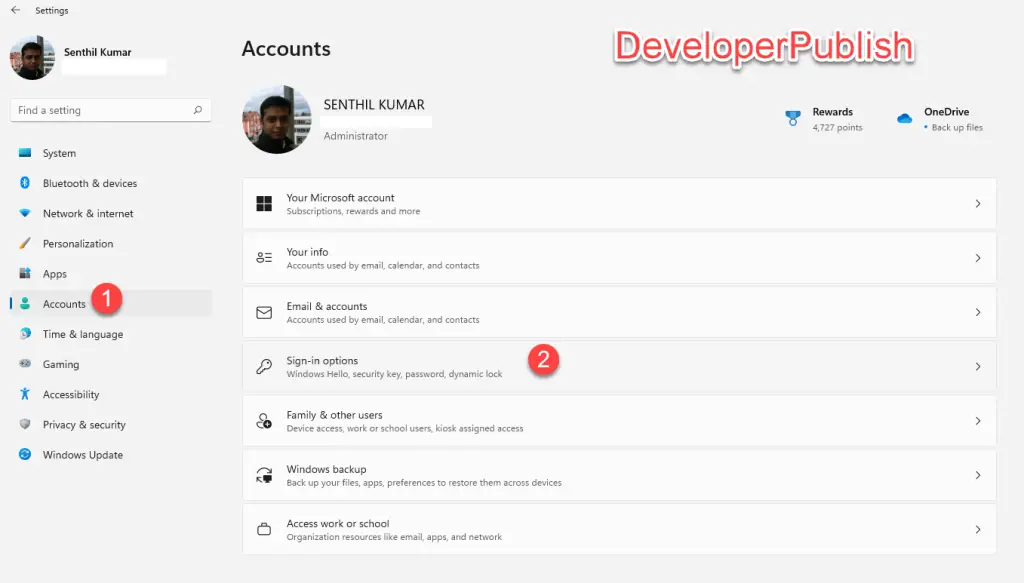 Under the section " If you've been away, when should Windows require you to sign in again?" , select the preferred value from the dropdown list. The possible values available are Never, Every Time, 1 minute, 3 minutes, 5 minutes, or 15 minutes.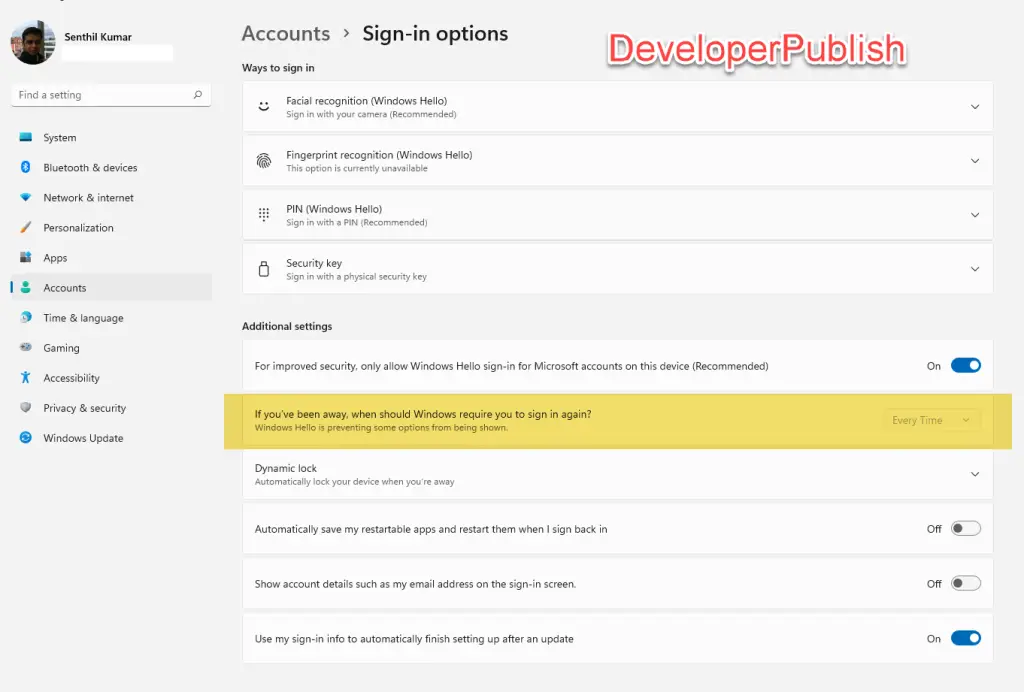 This option might be greyed out if you have NOT set the password or if you are Windows Hello for the login.