In this post, you will get to know about the Templates in Microsoft PowerPoint. Also, you will learn how to create a presentation from a template.
Templates are pre-designed PowerPoint Presentation that helps you in creating the Presentations quickly. It makes your Presentation so clear and professional in a short period.
Microsoft PowerPoint provides us with lots of templates which is useful for various fields. Popular templates used in PowerPoint ar
How to Create a Presentation From a Template?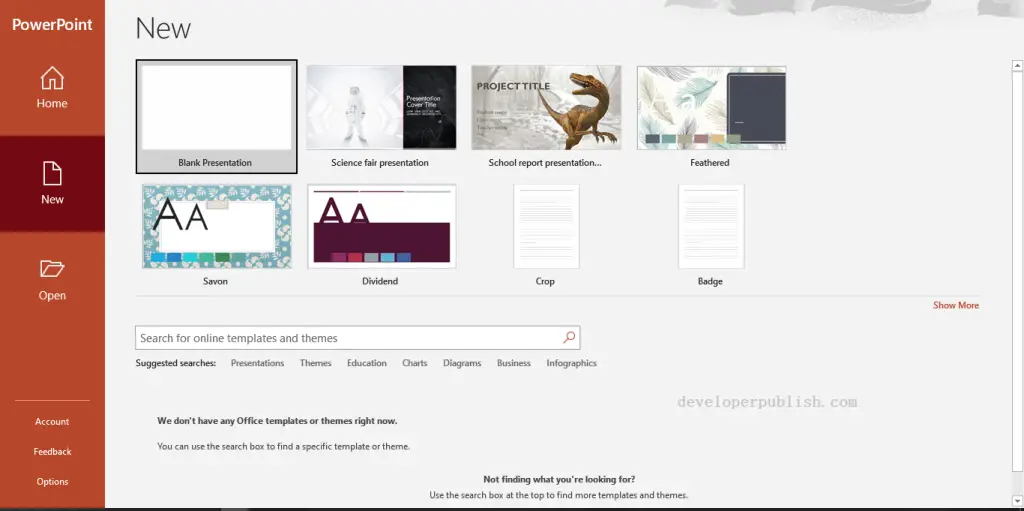 It is so simple to create a PowerPoint Presentation from a Template. All you need to do is the following steps:
Open the Microsoft PowerPoint. You will enter the Backstage View.
In that, go to the New Tab from the file menu.
Now, you will get multiple Templates and Themes available in Powerpoint. Select the desired template by clicking on it.
Then, click the Create icon to create the new PowerPoint Presentation with the selected template.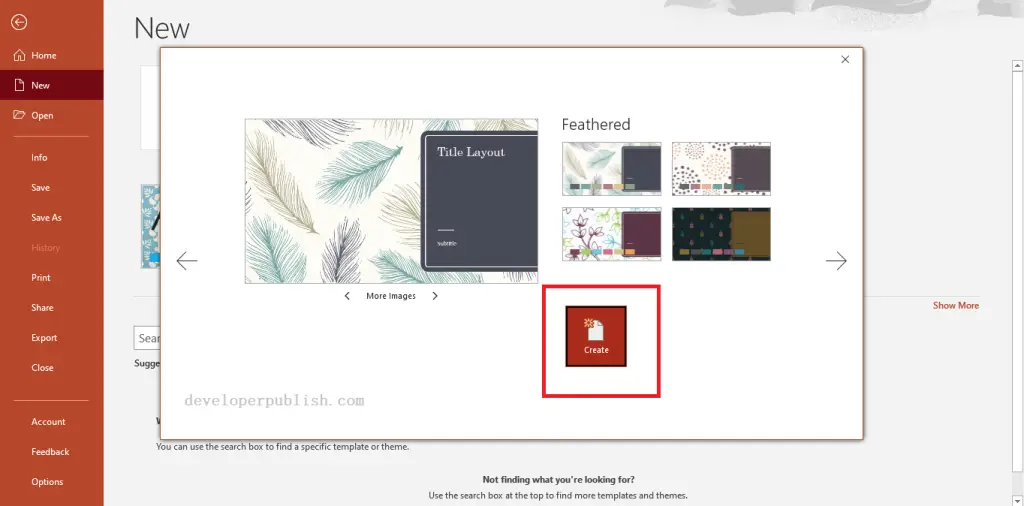 Now, you can customize and edit the Presentation according to your requirements.