This post shows you how to change the Theme of the document in Microsoft Word.
Themes is a unique set of Color, Font, and Effects. Changing Themes in Word documents helps you to make a consistent look and feel in your document.
Changing the Theme in Word Document
To change the Theme of your document, click Themes Button on the Design Tab in the ribbon.
Click the down arrows in the themes button to get the themes gallery.
Select your desired theme from the gallery.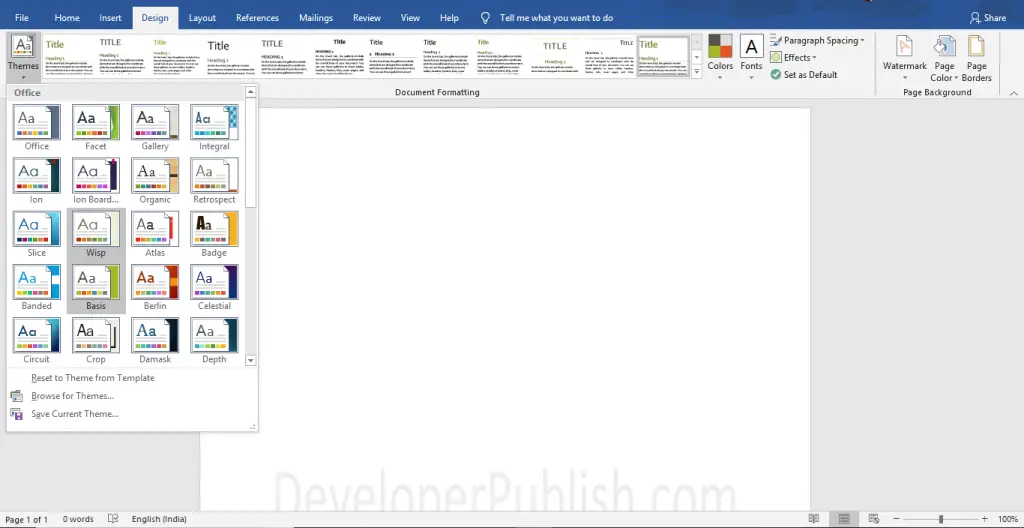 To change the theme color, click the Colors Button on the Design Layout in the ribbon. Select your desired color by clicking the down arrow.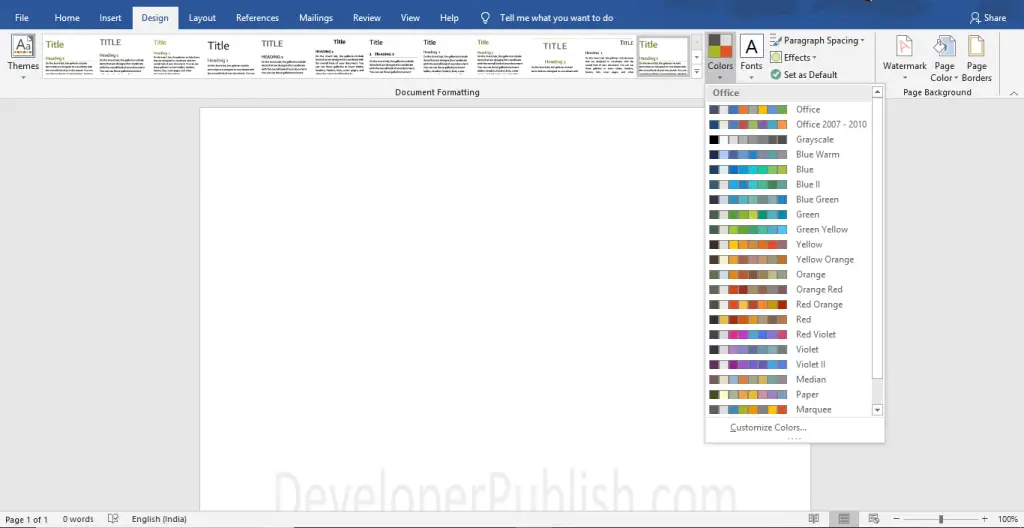 You can also change the font size by clicking the Fonts Button on the Design Layout and select your desired font type by clicking the down arrows.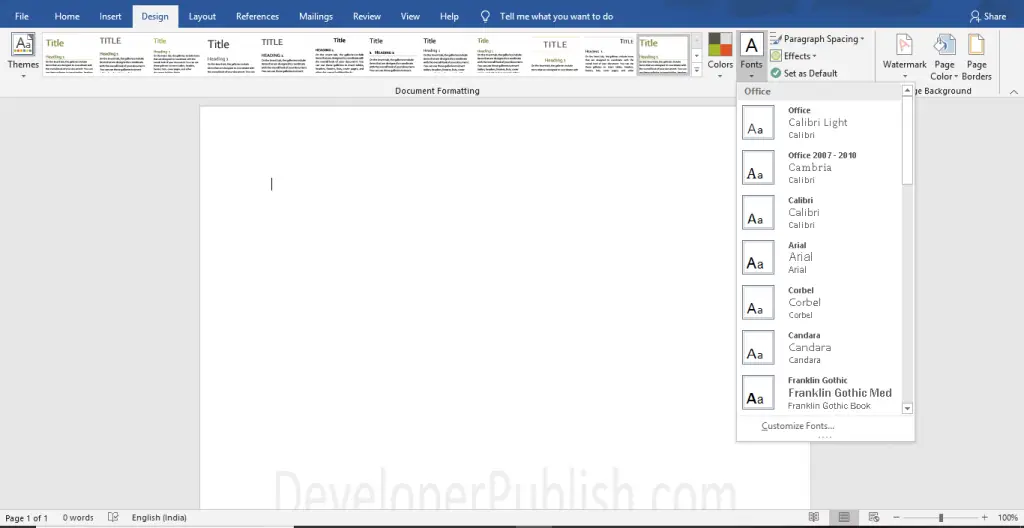 Here, you can see the theme applied in the Word Document.