This post explains how you can find and replace text in your Word Document and how to use it.
Find and Replace Text in Word
Find and Replace feature in Microsoft Word is used to replace the misspelled word or had the wrong names or places throughout the Word Document.
Steps to be followed
Let's discuss how to use find and replace text in your document by using the following steps given below,
Click the Find command in the Home Tab.
A navigation pane will appear on the left side.
Now, enter the word or phrase that you want to find as shown below.
Now, click the Replace command and a dialogue box will appear as shown below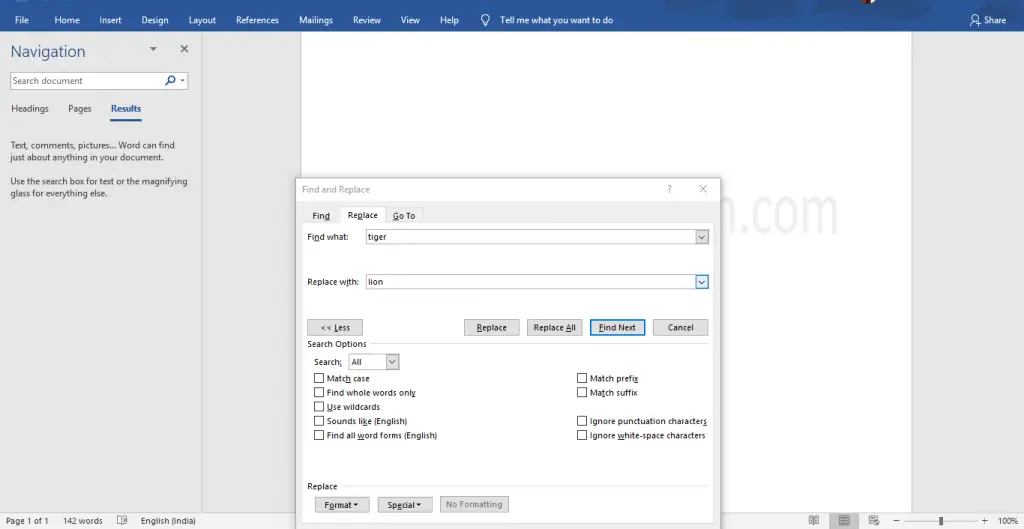 Now, enter the word you want to replace in the Replace with box.
Click the Replace button and Click Find Next until you reach the word want to replace.
Click the Replace All button to replace all the instances of the document.
Select the Match Case to specify the Upper and Lower case.
Click the Close button.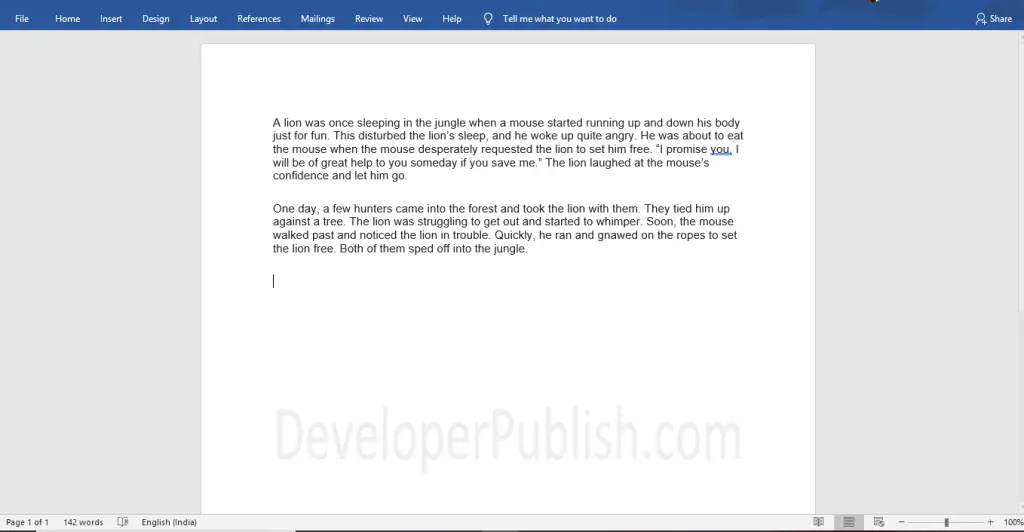 You can also select the Find and Replace with the keyboard by using the following command:
Ctrl+F to select the Find command and Ctrl+h to select the Replace command.