In this blog post, you'll learn how to change the taskbar alignment in Windows 11.
By default, the icons in the Taskbar are aligned center in Windows 11 as against the left alignment in Windows 10. You can easily change this behavior and align the Taskbar left in Windows 11.
How to Change Taskbar Alignment from Left or Center in Windows 11 Settings?
In Windows 11, open the Settings app. You can use the shortcut key (Win + I)
Click on "Personalization" in the left sidebar and then click/tap on Taskbar on the right side.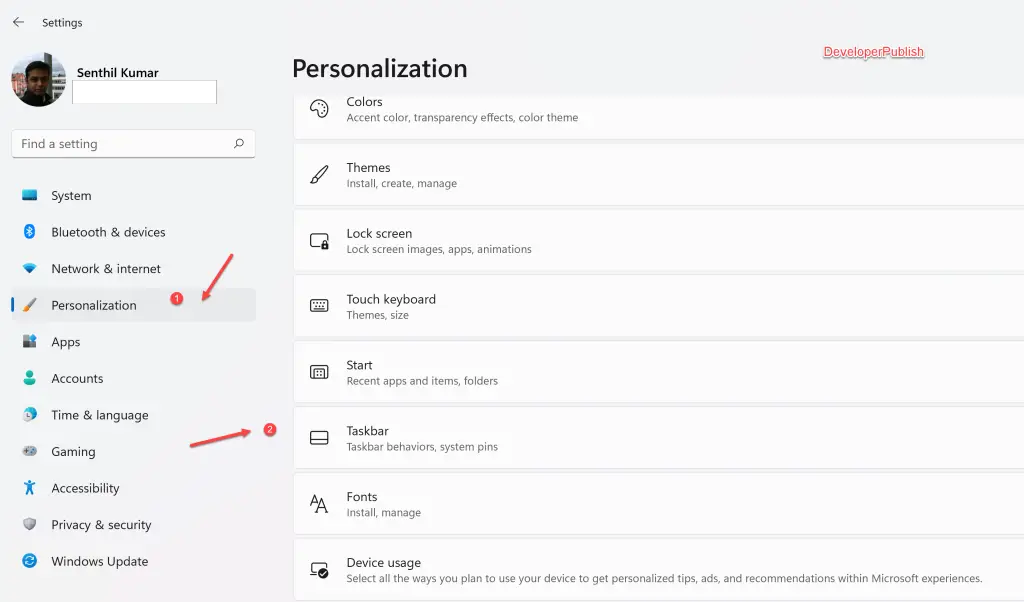 Click on the "Taskbar behaviors" on the right side to view the options.
Under the group "Taskbar behaviors", select "Left" or "Center" in the dropdown depending on your choice for the Taskbar alignment.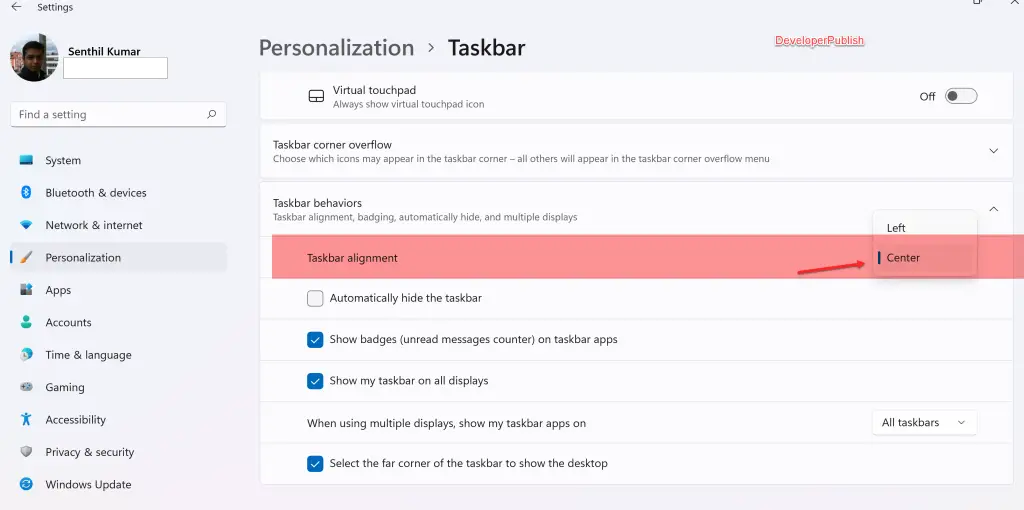 You will immediately see the taskbar alignment change on your Windows 11 machine based on what you selected.