In this post, you'll learn how to add watermark to worksheet in excel in a simple step by step manner and also explaining the use of watermarks in the spreadsheet.
What is the use of Watermark?
A watermark is an identifying image, shape, or piece of text that overlays the document. Watermarks are usually very light so that they don't interfere with reading the text.
How to Add Watermark to Worksheet in Excel?
The following are the steps to add watermark to a worksheet in excel, and they are as follows:
First, prepare an excel sheet with the required details in it.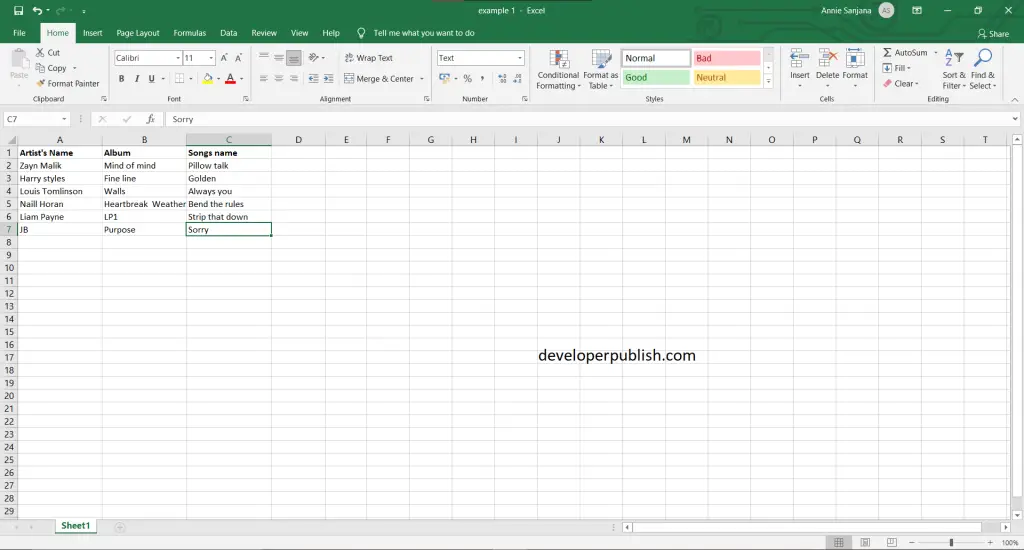 To add a watermark in your worksheet, go to insert tab > text > header&footer option.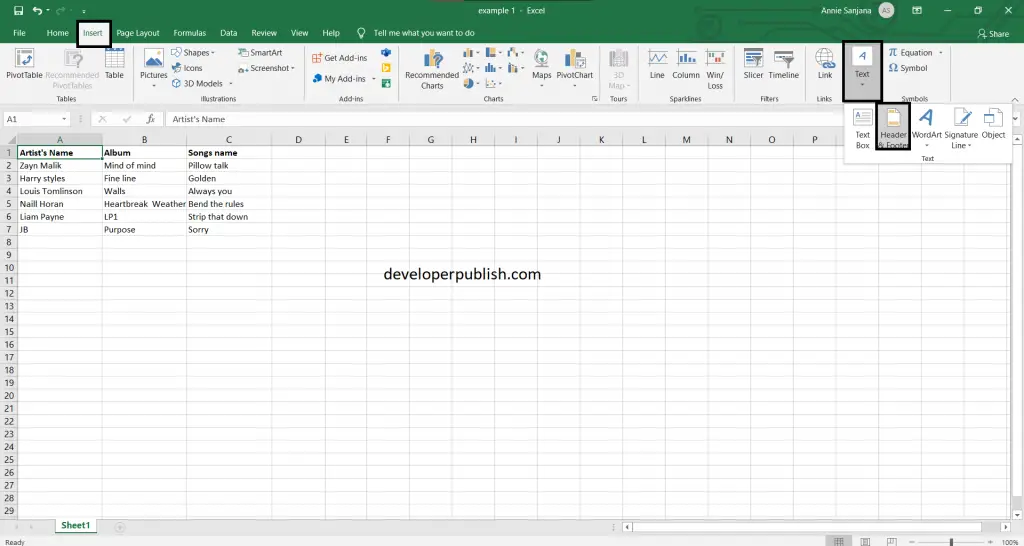 A Header section appears above the excel sheet.
Select Header section > picture under the Design tab.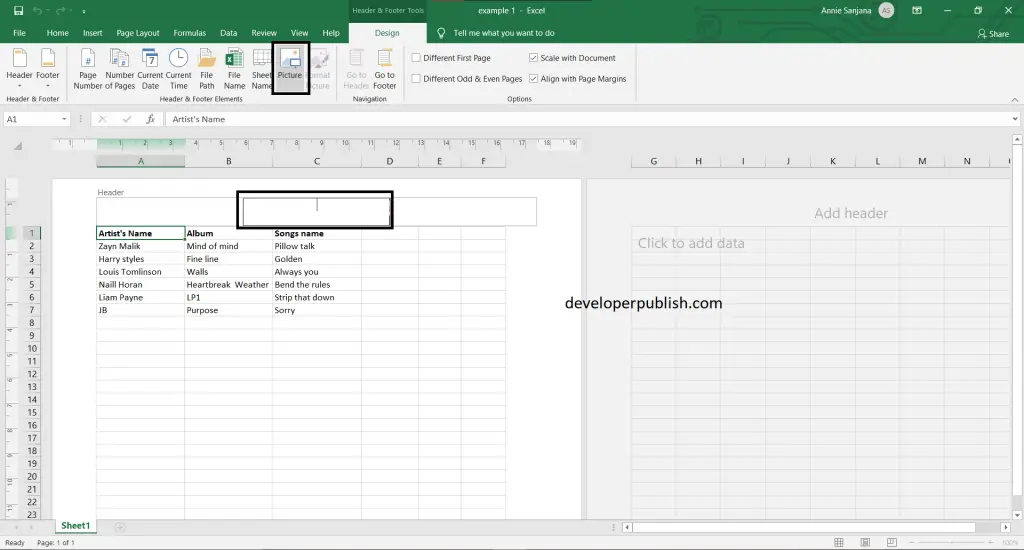 After clicking on the picture option, an insert picture pane opens up.
You can select anyone of the option from the insert picture pane.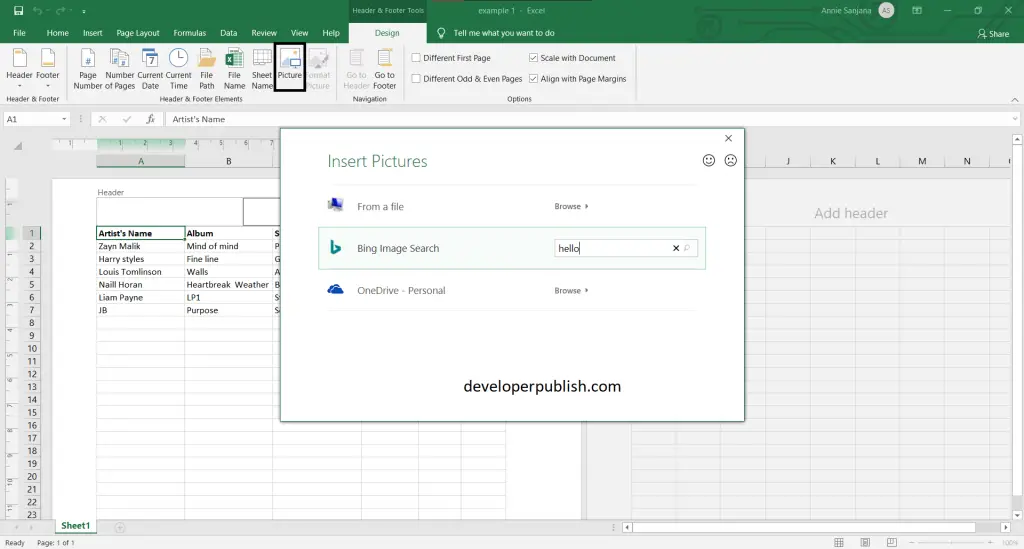 You can see the result for inserting the watermark from the above-mentioned steps.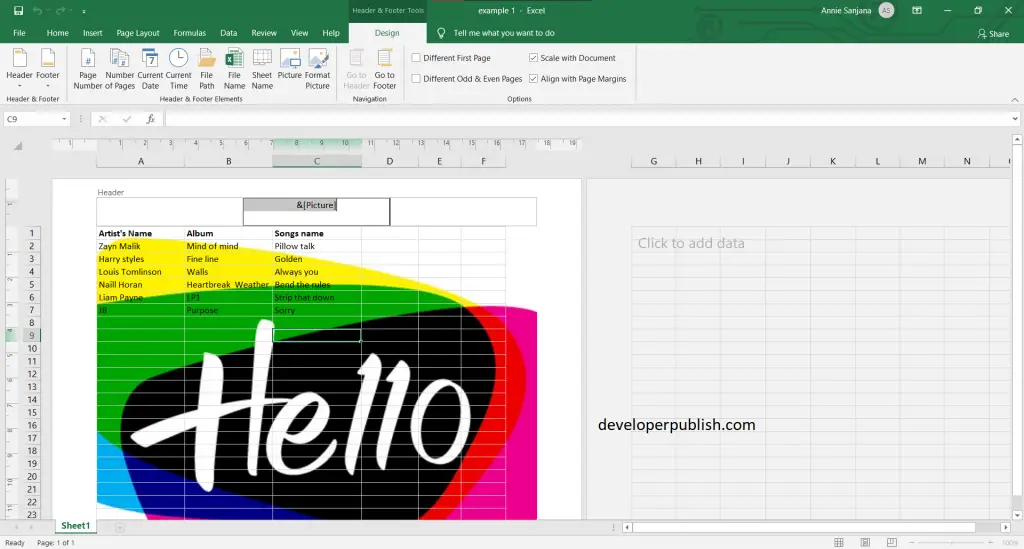 You can also format the watermark.
Click on the Header section > design > format picture, and pane opens up, where you can select either of the options to format the watermark picture, then click OK.
The picture given below is the result of all the steps above.