Adding comments or ways to show the comments in Excel is pretty much simple and straight forward and in this article , we would exactly be looking at how to add comments in Excel cells.
There are times when you want to add some comments on a particular cell for the others to view and review. You can use the this feature in excel as a notes which can remind you of something for about the cell.
How to Insert Comments in Microsoft Excel 2013 ?
1. First, Launch Microsoft Excel 2013 and open the excel worksheet where you want to add the notes to.
2. Click the cell to which you want to add the comment to.
3. Navigate to the Review Tab in the "Office Ribbon" and click "New Comment" button.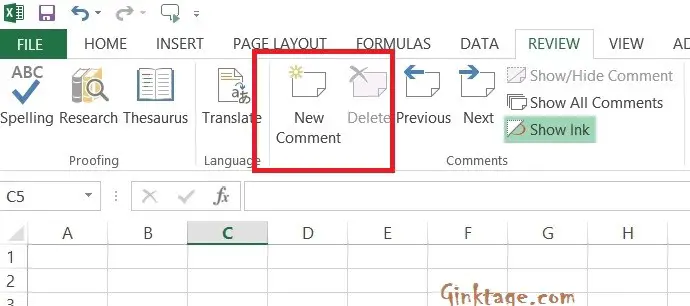 4. This will bring in a new text box with the username which is set in the Excel Options Dialog. To bring this textbox, you can alternatively use the shortcut key "Alt+RC". Start typing the text in the comment textbox. Once done finishing, click on the worksheet (outside the textbox).