In this article, you'll get to know what is a checkmark in Excel and how to insert checkmark in Microsoft Excel.
Checkmark is a symbol i.e, the tick mark symbol. It is used in lists where you strike out things you're done with or just simply tick the boxes i.e checking the boxes.
How to insert Checkmark in Microsoft Excel?
Firstly place the cursor in the position where you want to insert the symbol.
Go to the Insert menu and select the Symbols options which can be found in the rightmost corner of the tab.

A Symbol dialog box opens up. Now under the Symbols menu in the Font field select Wingdings and in the Character code field enter 252.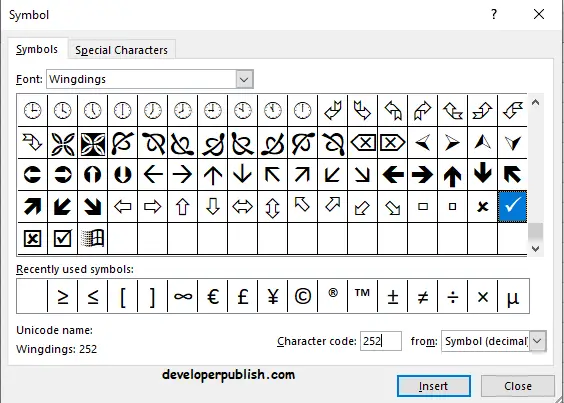 Now select the checkmark you want out of the two options that are available and click on Insert.
You can see that the checkmark has been inserted.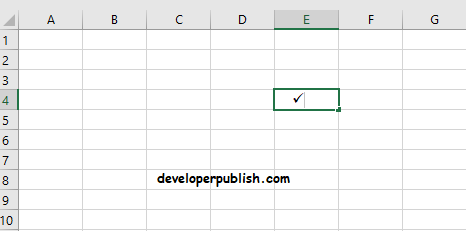 This is how you insert a checkmark in Excel.