This blog post will list out some of the popular and free SQLLite Management tools which lets the developers or users to easily manage the SQLite database.
5 Popular and free SQLite Management tools
SQLite Expert – Personal Edition
SQLite Expert comes in 2 versions – Personal and Professional. The personal version of SQLExpert is free and covers most of the basic scenarios.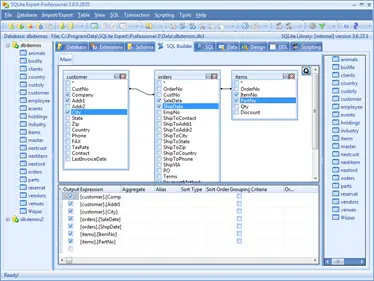 The SQLite Expert allows the users to manage SQLite3 databases and supports some of the features like Copy/Paste records and tables between databases via clipboard. , Full Unicode support , Skins/theme support for the editor etc.
Know more about SQLite Expert – Personal Edition here
Sqliteadmin Administrator
SQLite Administrator is a powerful tool that lets the users to easily create, design and administrate the SQLite database files.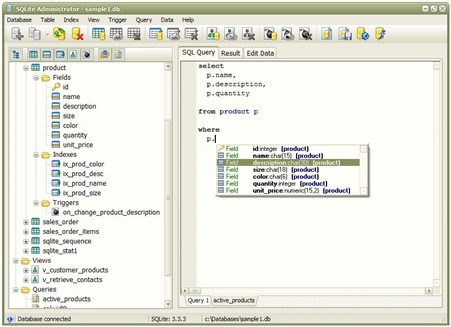 Know more about sqliteadmin and download here
SQLite Database Browser
SQLite Database Browser is another freeware and open source tool used to create, design and edit SQLite database files. One of the feature of the SQLite Database Browser is the spreadsheet-like interface where the users need not learn the complicated SQL commands.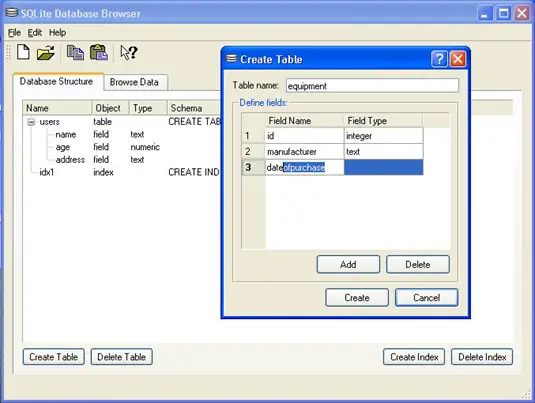 Know more about SQLite Database Browser here
SQLiteSpy
SQLiteSpy is yet another fast and compact GUI database management tool for SQLite. The SQLiteSpy lets the users to manage the SQLite3 database files and execute query against the database. It is a Freeware and supports Unicode.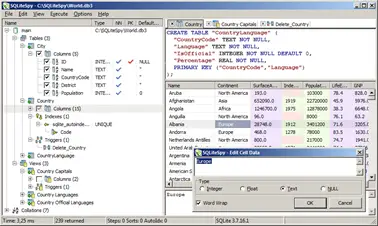 Know more about SQLiteSpy and download here
SQLite Manager 0.8.0 Firefox Plugin
A useful plugin for Firefox which lets the users manage the SQLite database in the browser. A simple and useful tool that gets most of the work done for you specially when managing the SQLite databases.
Know more about SQLite Manager 0.8.0 Firefox Plugin and download here