In this article, you will learn about some of the top tools to know everything about a Website and its owners.
Top Tools to Know Everything about a Website and its owners
Here are some of the most useful tools that will help you know every piece of detail of any website.
Just-ping.com
Features:
Just Ping is used to check the website is accessible from other countries. It has monitoring servers across the world including Turkey, Egypt, and China.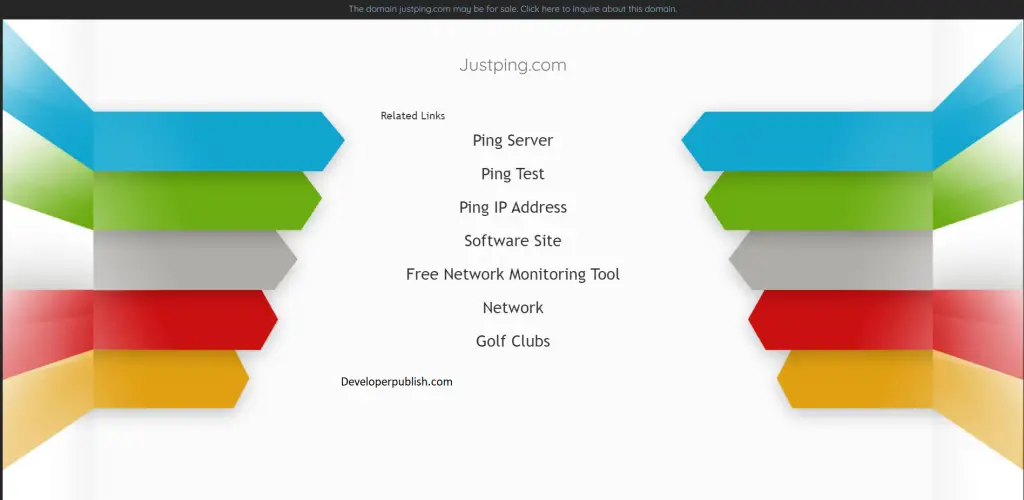 Link: Justping.com
who.is 
Features:
Who.is has all the details that you need to know about a website. It contains details like the contact address, email, and phone number of the website owner.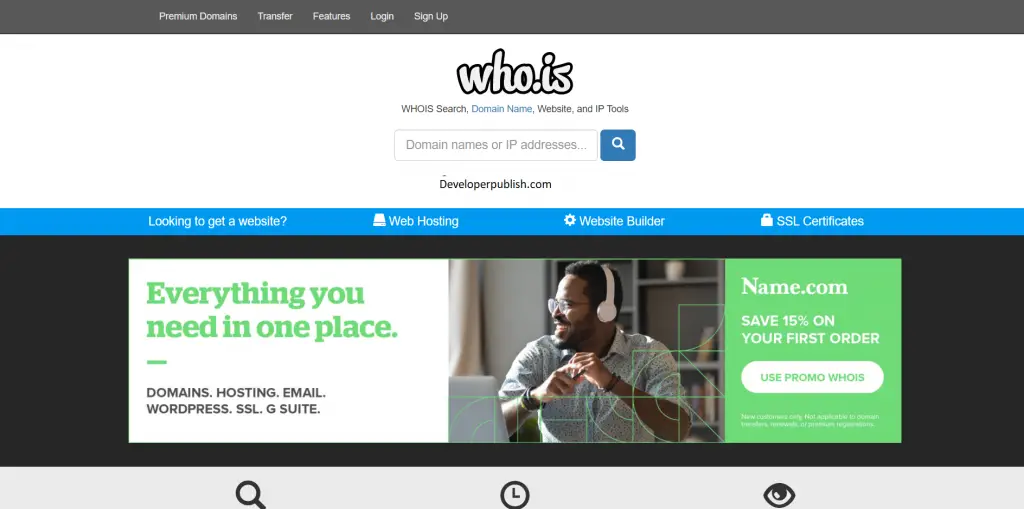 Link: https://who.is/
whoishostingthis.com 
Features:
As the name indicates, this site is used to find the hosting company of the Website. Enter the URL of the website in whoishostingthis.com and the name of the company hosting the site is displayed.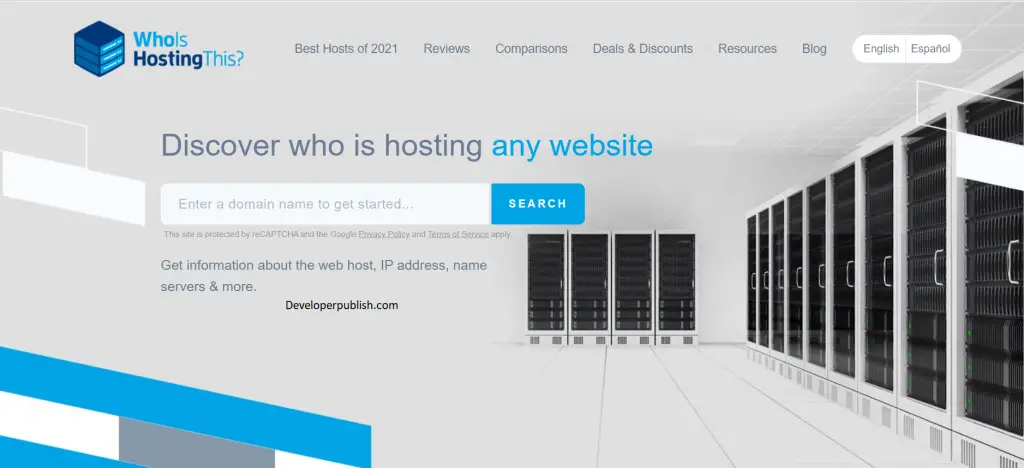 Link: https://whoishostingthis.com/
Chillingeffects.org 
Features:  
If a copyright-related complaint is registered against a website, a copy of that letter is archived in the Chilling Effects database. You can query this database to know about all the copyright infringement complaints against a particular website.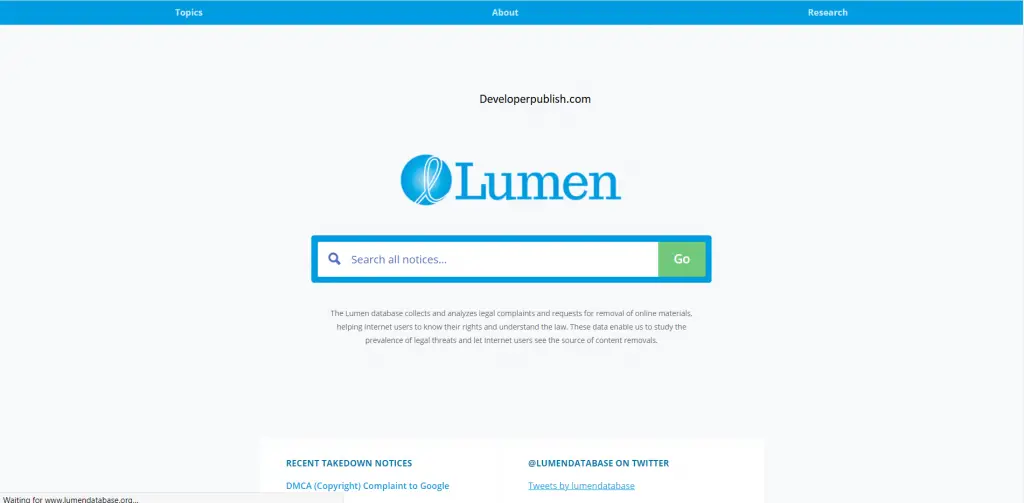 Link : https://www.lumendatabase.org/
Myip.ms
Features:
MyIP.ms gives a detailed report of any website . It comprises of details like hosting provider, the physical location of a website, the IP Address change history of a website and the DNS information.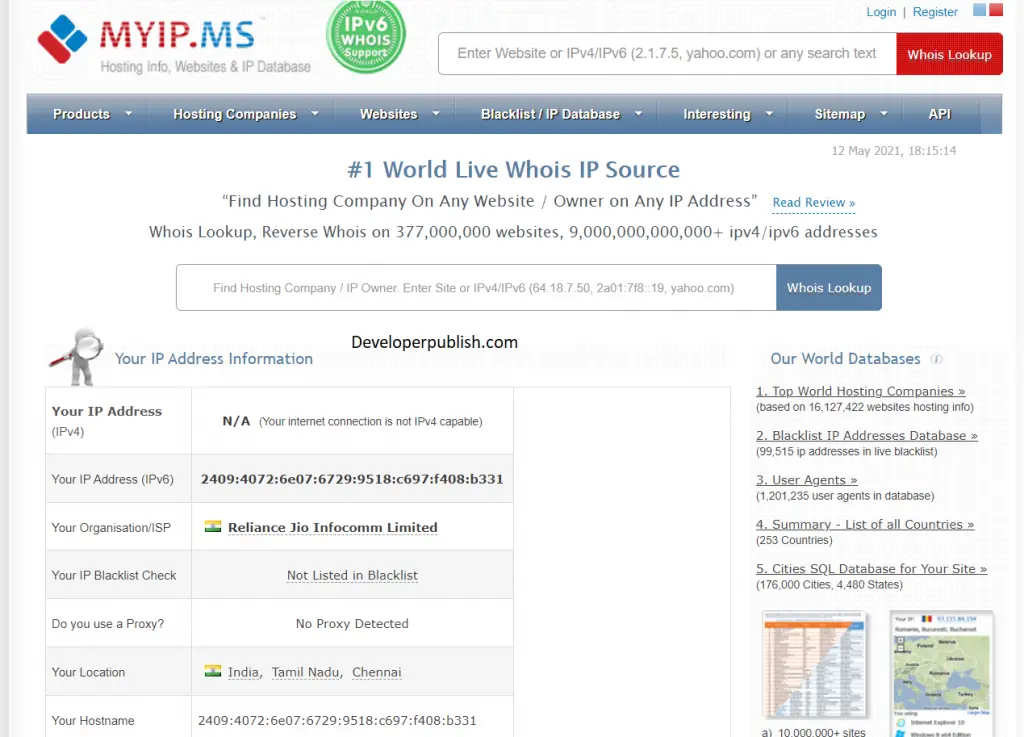 Link: http://myip.ms/
Reversewhois.com 
Features:
The reverse whois lookup will help you find the other websites  owned by a person or a company.
Link: https://viewdns.info/reversewhois/
Builtwith.com 
Features:
BuiltWith is used to find the technology stack of any website. It details you on the mail service provider of a domain, the advertising partners and the tracking widgets that are installed on a website and whether the site is using any CDN like Amazon S3 or Google Cloud.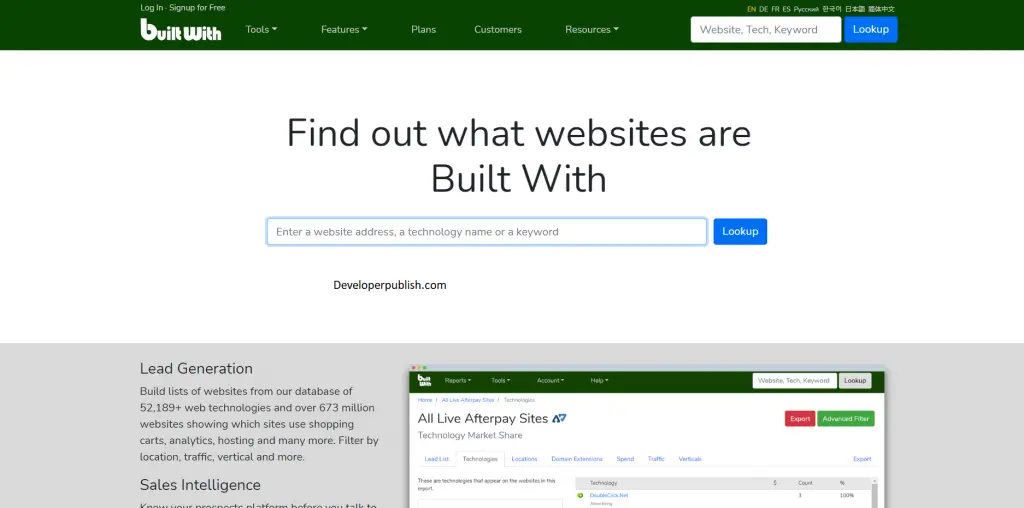 Link: https://builtwith.com/
Ssllabs.com 
Features:
It is a certificate diagnostics tool. It helps in verifying your site's SSL Certificate and ensures the proper installation of your certificate.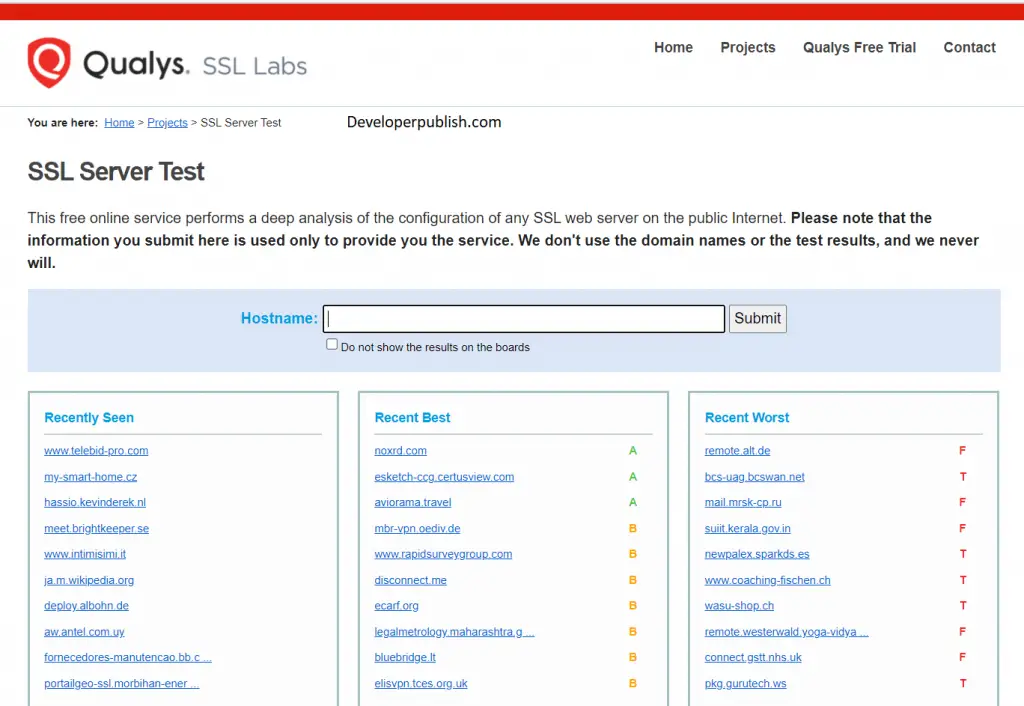 Link: https://www.ssllabs.com/ssltest/
Semrush.com 
Features:
It is used to analyze your competitor's website. It is the go to tool for finding the organic keywords that people are using to find a website, the site's traffic and its competing websites.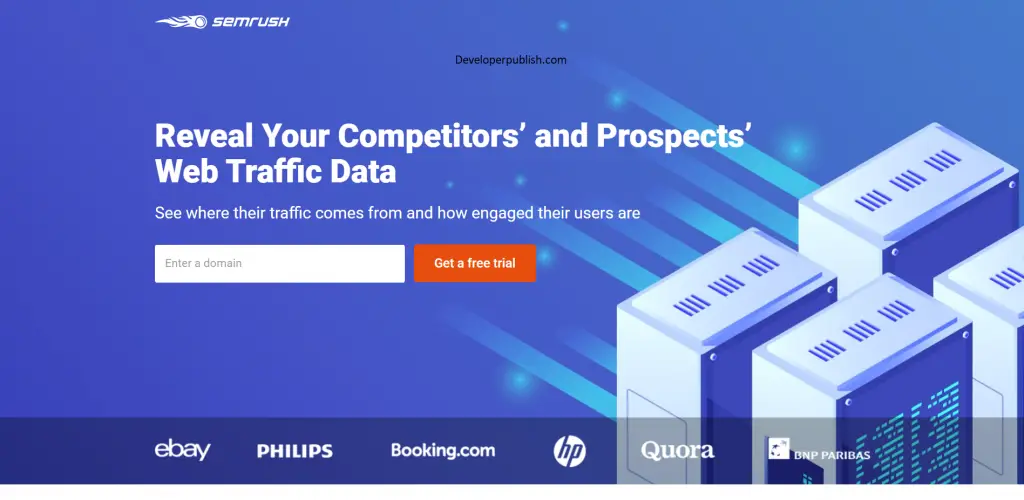 Link: https://www.semrush.com/lp/traffic-analytics-42/
Dnsmap.io      
Features: If we switch from one host to another or buy a new domain, the DNS records for the domain changes and it will take some time to successfully adopt this changed worldwide. It checks the DNS records from various geographic locations and it can check your domain's A, CNAME, TXT and MX records. 
Link: https://dnsmap.io/
Toolbox.googleapps.com 
Features: This Google tool is used to confirm that DMARC, DKIM and SPF records are properly configured for your domain else it may result in the loss of emails to your users or readers from your website.
Link: https://toolbox.googleapps.com/apps/checkmx/browserstack.com
Browserstack.com
Features: It analyses your website's responsive design on multiple desktops, tables, iOS and Android phones.
Link: https://www.browserstack.com/responsive
Screenshot.guru
Features: If a website is inaccessible, use Screenshot Guru, hosted on the Google Cloud, to confirm if the website is down or not.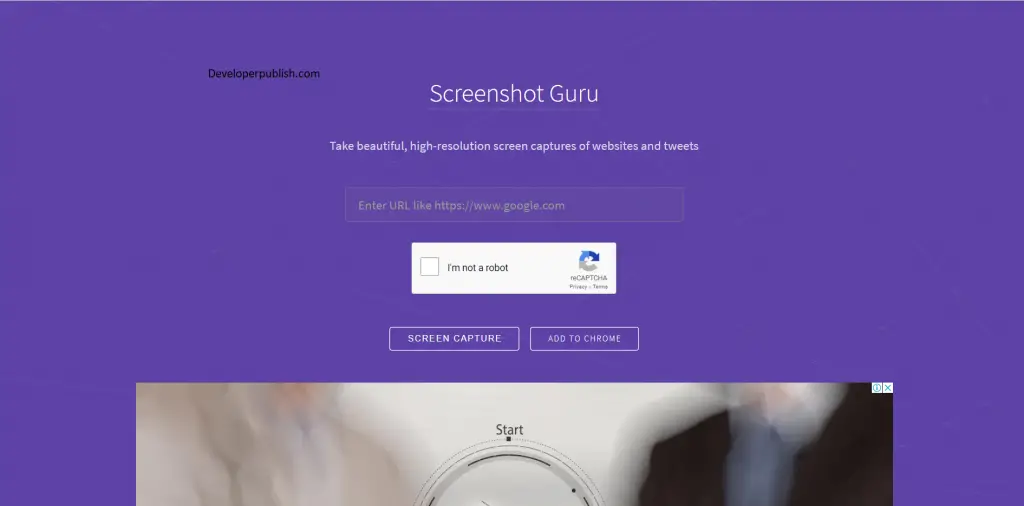 Link : https://screenshot.guru/
Thinkwithgoogle.com 
Features:  
It is a speed tool developed by Google. It helps you in determining how fast your websites are loading on mobile phones on 3G and 4G network. You can also compare your mobile speed score with other websites.
Link: https://www.thinkwithgoogle.com/feature/testmysite/
Testmysite.io 
Features:
Testmysite will measure and rank your site's loading time from different regions around the world.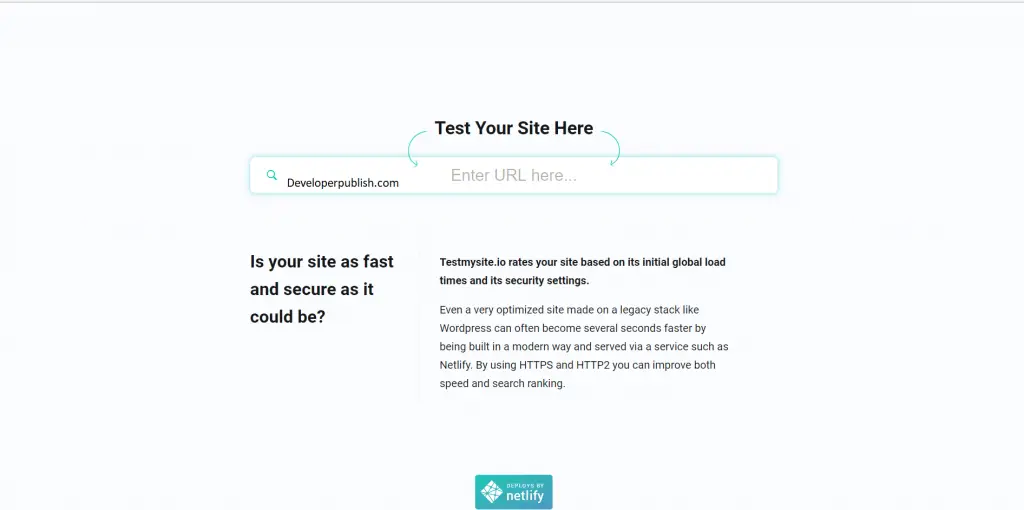 Link: https://testmysite.io/
Developers.google.com 
Features:
Using this you can page speed score of any website on both desktop and mobile devices. It also suggests improvements to our websites.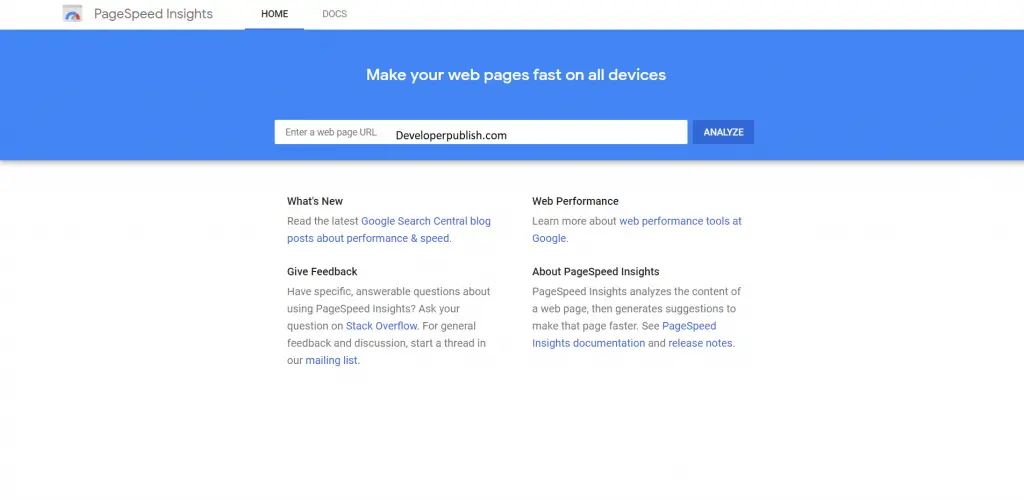 Link: https://developers.google.com/speed/pagespeed/insights/
Httparchive.org 
Features:
The HTTP Archive contains database for all performance-related metrics for a website. It keeps a record of the size of pages, their average load time and the number of failed requests (missing resources) over time.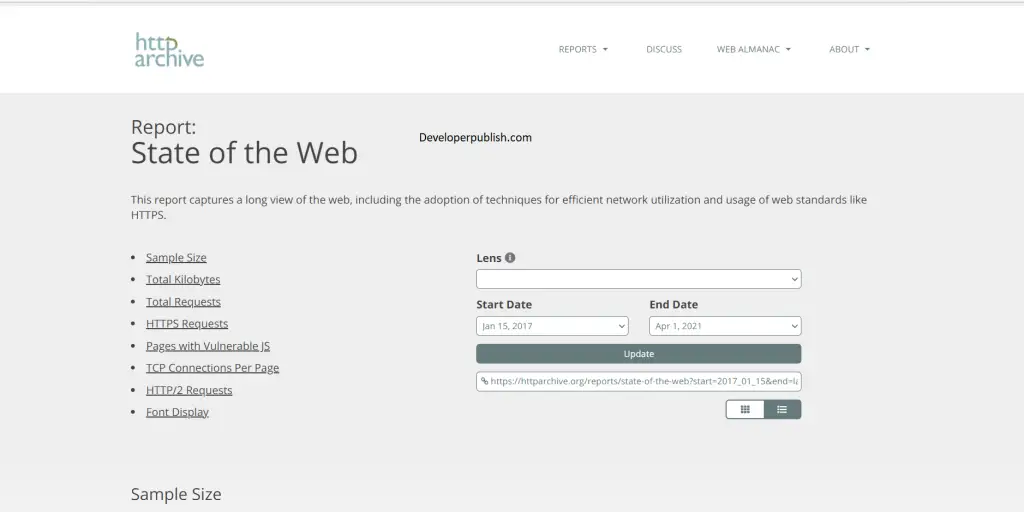 Link: https://httparchive.org/reports/state-of-the-web
DomainTools 
Features:
It helps in monitoring one or more web domains. It sends out email alerts when the domain is expiring or the domain gets renewed or the nameservers change or when the registrant information is updated for the domain.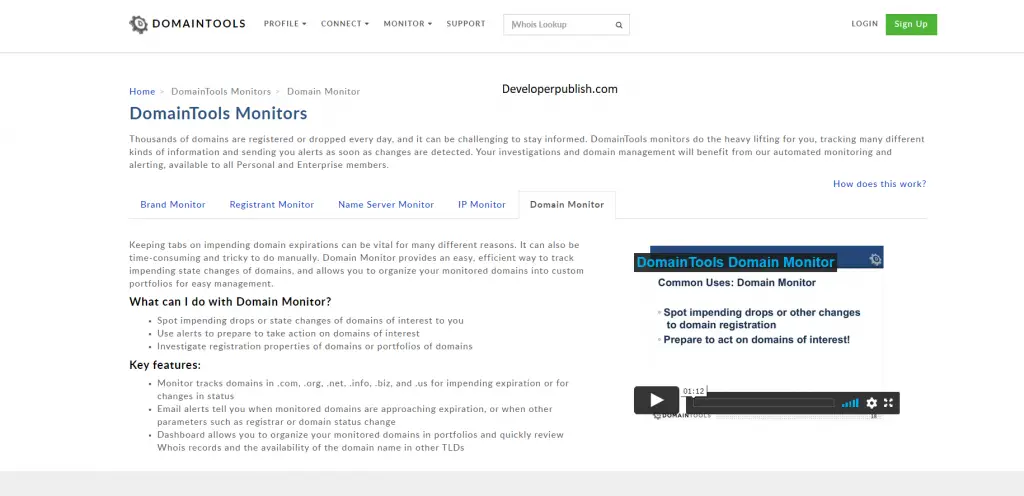 Link: https://research.domaintools.com/monitor/domain-monitor/