When using Microsoft Surface Pro 3 Type Cover , you would notice that it does not have the print screen button in the keyboard . The print screen key which is found in the traditional keyboard lets the users to easily taking the screenshot of the screen.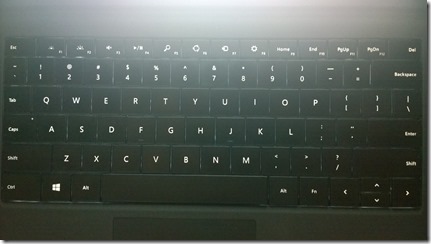 How to Print Screen in Surface Pro 3 ?
To use the print screen functionality, press the Fn key and Space bar simultaneously.