In this article, you'll get to know about the option called Strikethrough in Microsoft Excel and how to use it for formatting in Excel.
A strikethrough is an option provided by Microsoft office. It draws a line through the cell or the text i.e strikes out the text.
How to apply Strikethrough in Excel?
Follow the below steps to apply strike through in Excel.
Select the cell you want to format.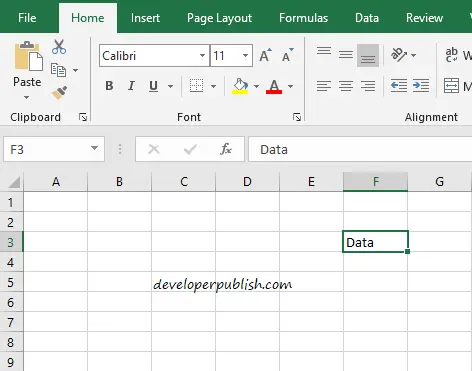 Go to the Home tab and under the Font group click on the expand arrow in the bottom right corner.

Format Cells dialog box opens up.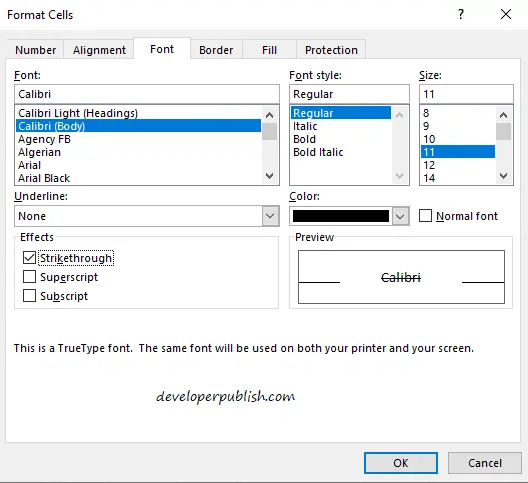 Under the Effects group check the box of Strikethrough.Click on OK.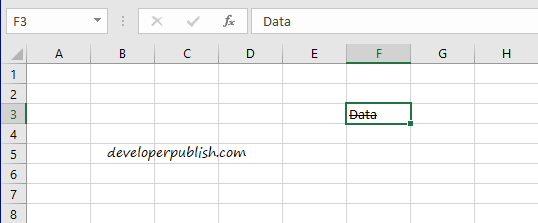 This is how you apply Strikethrough in Microsoft Excel.