In this post, you'll learn how to delete or remove the Data Validation in Excel worksheets. It helps you in removing the applied validations in the cells in the worksheets.
How to Remove Data Validation from Microsoft Excel ?
To remove the data validation applied to the cells, follow the below steps:
Select the cells with validation (or) to find all cells with data validation in the worksheet. You can use the Find & Select feature. The cells with validation will then be automatically selected.
Select Data tab -> Data Tools -> Data Validation.
On the settings tab, click Clear All and then click OK.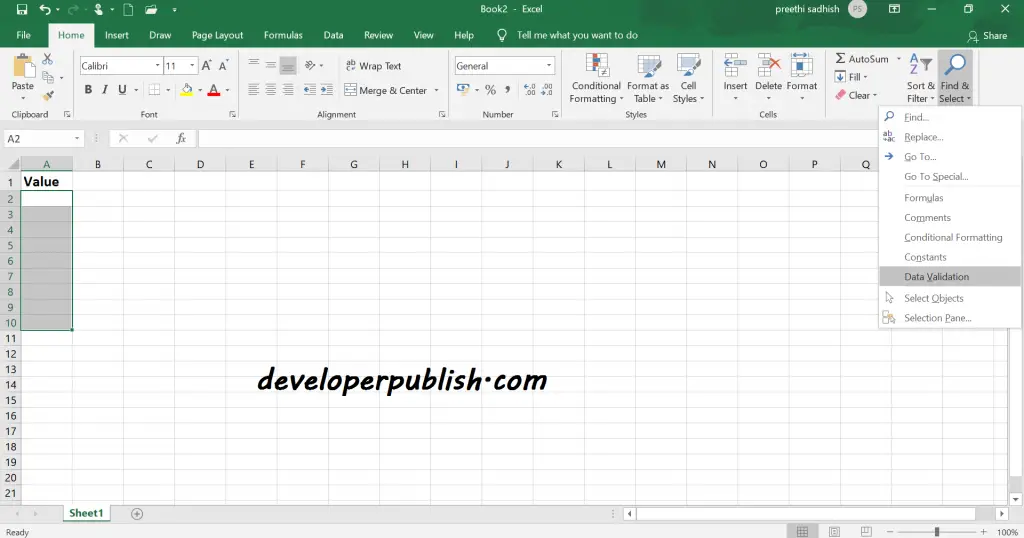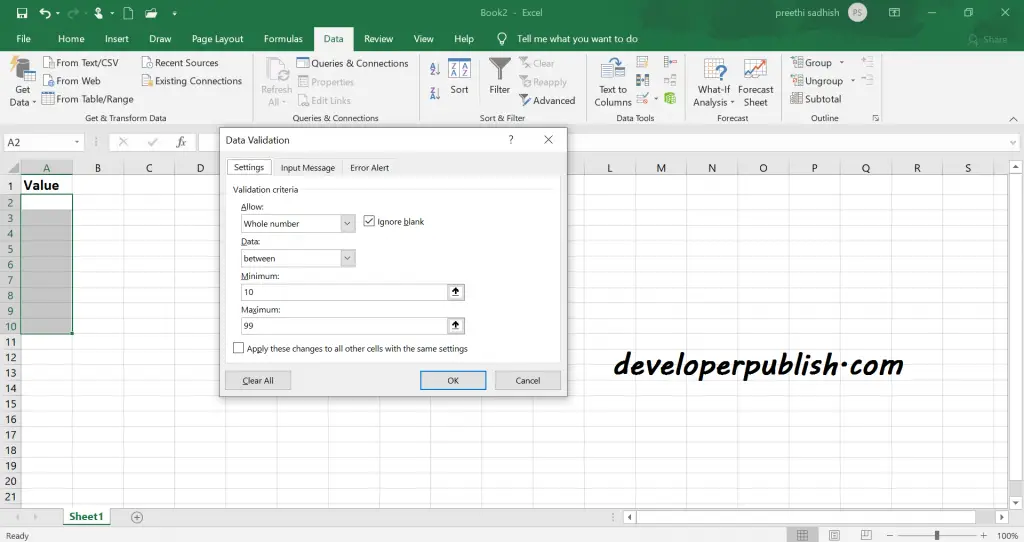 How to Remove specific data validation rule in Excel?
Select a cell with that rule, open the Data Validation dialog box. Click on Apply the changes to all other cells with the same settings checkbox, and then click the Clear All button and OK.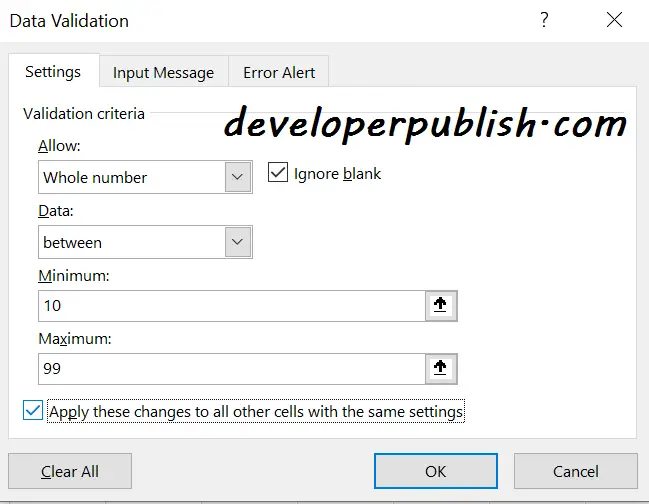 How to Remove the Data Validation using Paste special in Excel?
Paste Special feature paste the specific elements of copied cells.  By this, it can remove data validation rules in a worksheet.
Select an empty cell with no data validation, and press Ctrl + C to copy it.
Select the cells from which the data validation is to be removed.
Press Ctrl + Alt + V (shortcut for Paste Special ) then press N, ( shortcut for Data Validation)
Press Enter.
And Now the Data validations applied to the cells will be removed.