This article explains the Mini Toolbar in Word and shows you how the mini toolbar can be displayed/ hidden in your Word document.
Mini Toolbar in Word
The mini toolbar is a useful feature of Microsoft Office that can be used in Word, Excel, PowerPoint, etc.
It is nothing but the smaller version of the toolbar that is present at the top of the window. The mini toolbar appears when you select a text or when you right-click on the selected text.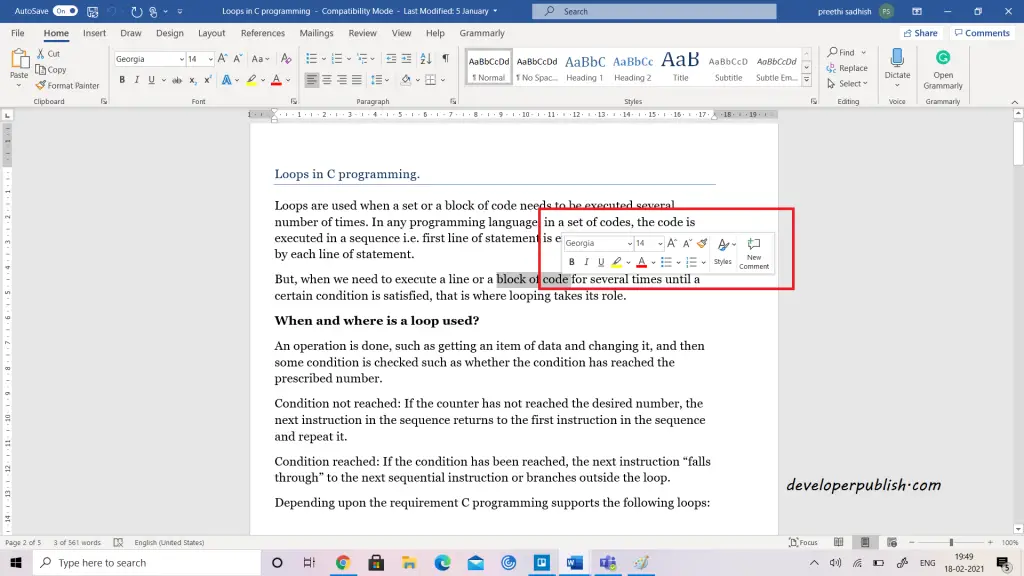 Mini toolbar features includes
Font type
Font size
Increase font size
Decrease font size
Increase indent of text
Decrease indent of text
Bold
Italics
Underline
Center text (alignment)
Highlight text
Font Color
Format Painter
Show/Hide Mini toolbar in Word
To Show or Hide the Mini toolbar follow the steps below
Click on the File tab.
Select Options.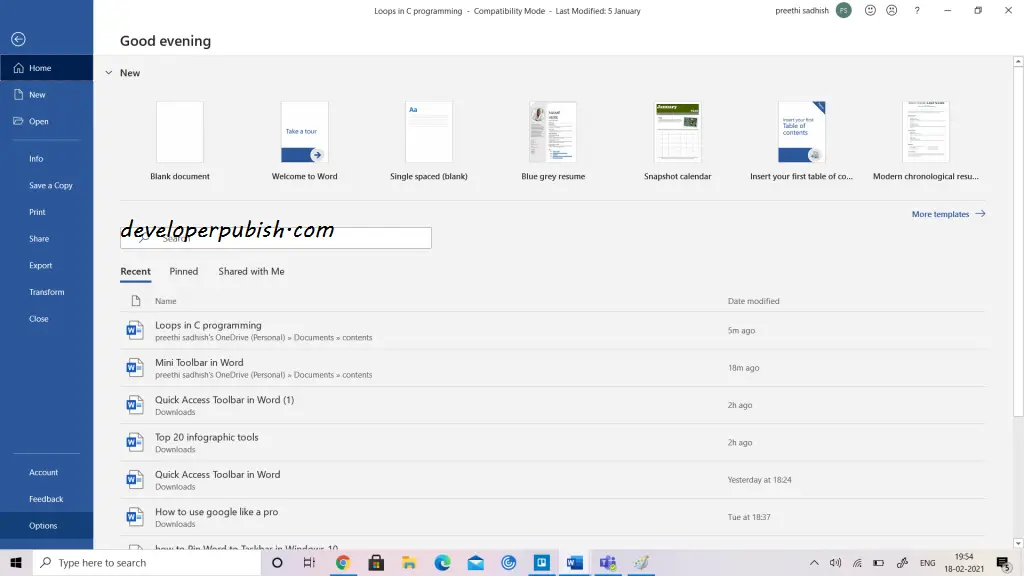 The word options dialog box appears, then navigate to General.
Under the User interface options, you can find the Show Mini Toolbar on selection.
By default it will be checked, to hide the Mini toolbar uncheck the box.
Now when you select a text, the mini toolbar will not popup.
You can follow the same steps and check the Show Mini Toolbar on selection to get back the mini toolbar.