You can unhide the worksheets in Microsoft Excel 2016 with different ways. These include using the Format option from Home Tab , Unhide menu from the Tab Sheet name or VBA code.
This blog post talks about the first 2 methods to unhide the worksheets in Excel.
How to unhide all worksheets in Microsoft Excel 2016 ?
1. Open the workbook in Microsoft Excel 2016 and navigate to Home Tab and select "Format" dropdown list and select "Hide &Unhide" option under the Visibility group and s elect "unhide sheet".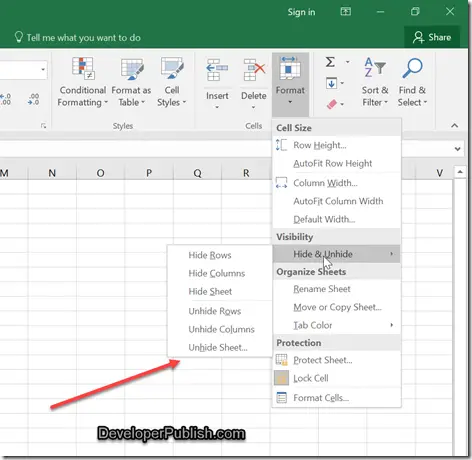 2. This will open the "Unhide" Dialog box to display all the hidden worksheets. Select the worksheet that you want to unhide from the list box and click OK button.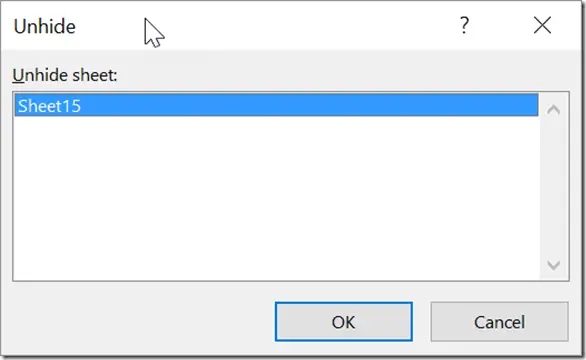 3. This should unhide the worksheet and display it in the workbook. If you want to unhide other worksheets , you might have to follow the same steps again.
The other easiest way to unhide the worksheet is to select any worksheet names in the Tab that can be spotted in the bottom of the excel sheet and then right click to display the context menu. Select "Unhide" from it which would display the list of worksheets that are currently hidden. Select them and click OK button to unhide it.