Some people may have difficult time reading text because of various reasons. You can make the text on your word document appear larger when you are reading.In this blog post, you will look at making text look larger or smaller in Microsoft Word to enhance the reading experience.
How to Make Text look larger or smaller in Word?
Sometimes we need to Zoom in or out for a clear view of the text. All you need to do is the following steps:
Go to the Status Bar to find the Zoom Bar with a slider to zoom in and zoom out as in the below picture.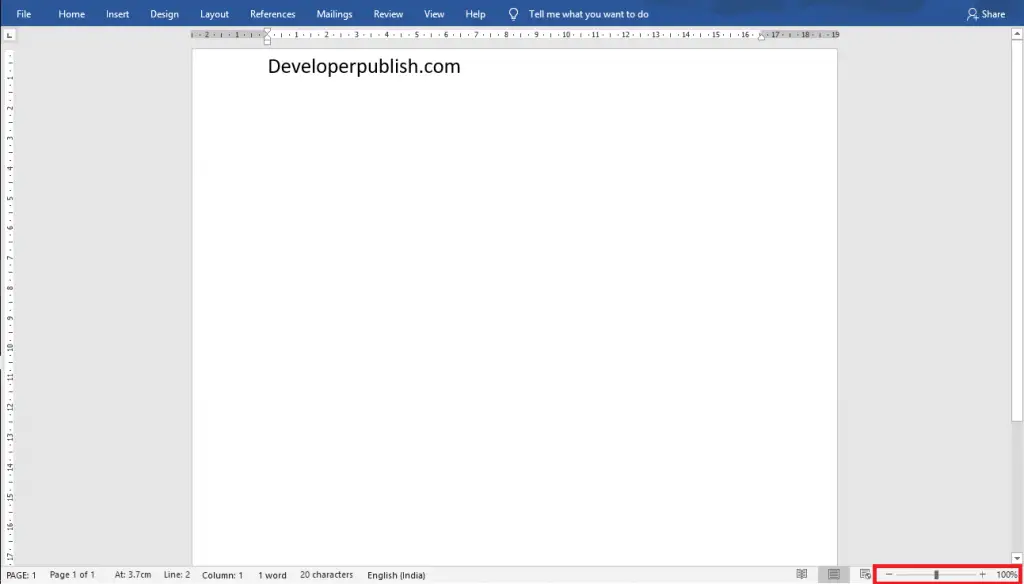 Slide to the left to zoom out and slide to the right to zoom in.
You can also use the + (plus) and – (minus) button to Zoom in and zoom out.
Making text look larger or smaller using the Zoom dialogue box
Go to the View tab and click on the Zoom button in the zoom group.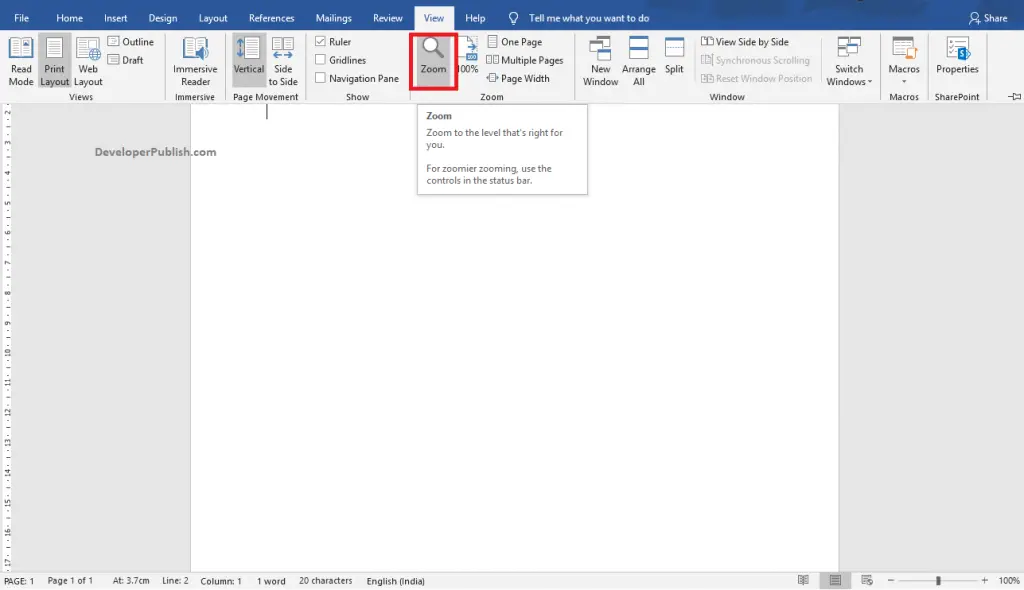 The Zoom Dialogue Box will appear on the screen as in the below image.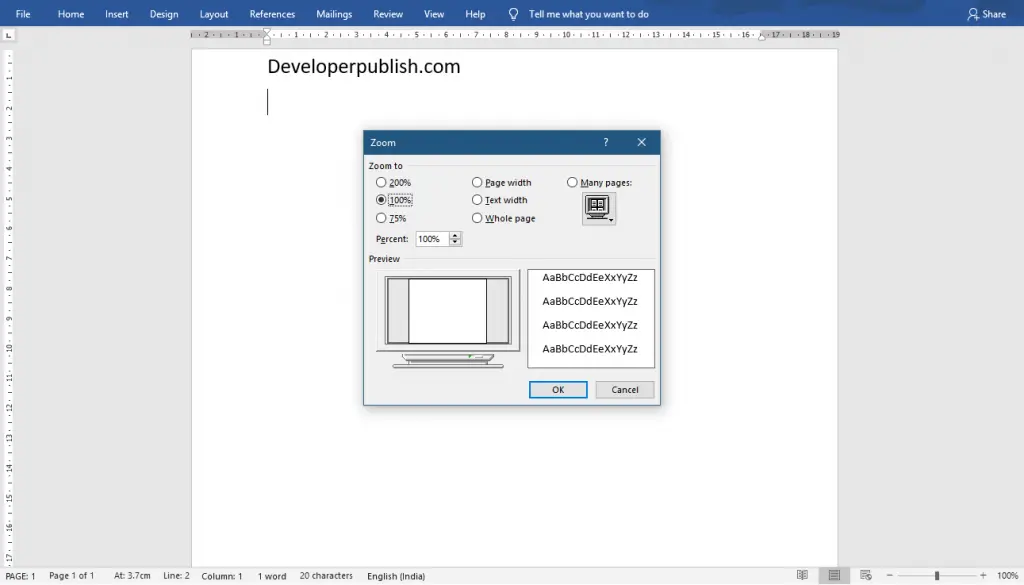 Enter the value you want to zoom in or out your page in the Percentage number box.
You can do it for page width or text width by selecting the options.
Click the Ok button to apply the changes.