This post helps you in inserting a Table of Contents in your Word document using simple steps.
How to Insert Table of Contents in Word?
The table of contents lists the headings that you included in your Microsoft Word document.
To insert the table of content in your Word document, do the following steps given below:
Click the References tab in the ribbon.
Click the Table of Contents button.
A drop-down list with the following options will appear on your screen.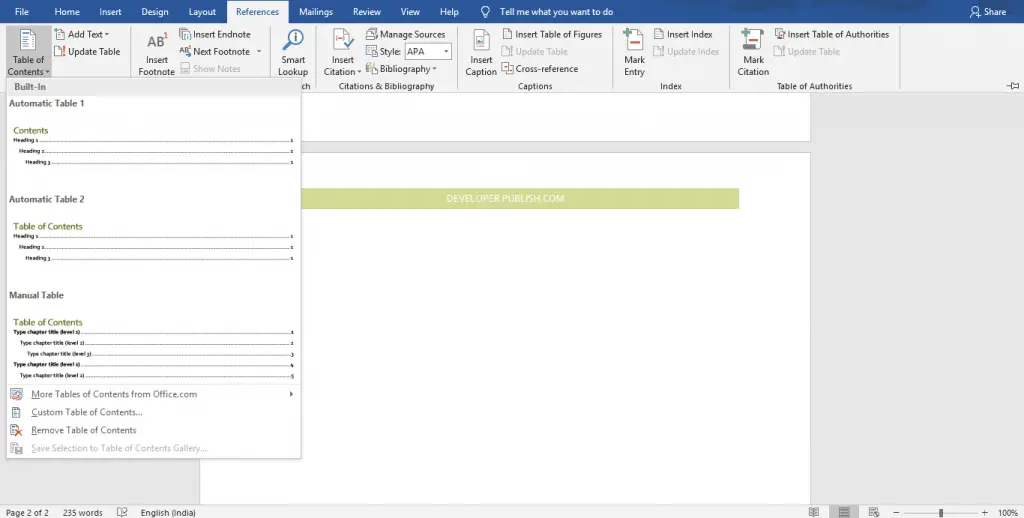 Now, you can select the desired type from the list of Table of Contents by clicking on it.
If you want to customize your table of contents with your requirements, then select the Custom Table of Contents from the menu.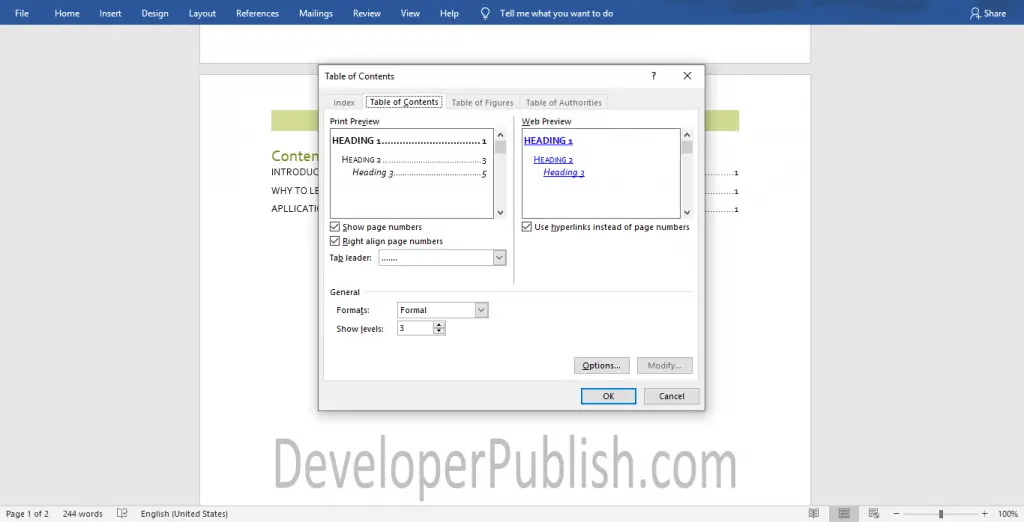 The Table of Contents dialogue box will appear on your screen.
You can select the format for your table of contents, the tab leader, and levels for your table of contents.
You can also preview your Table of Contents in print and web mode.
Click the OK button after customizing your table of contents.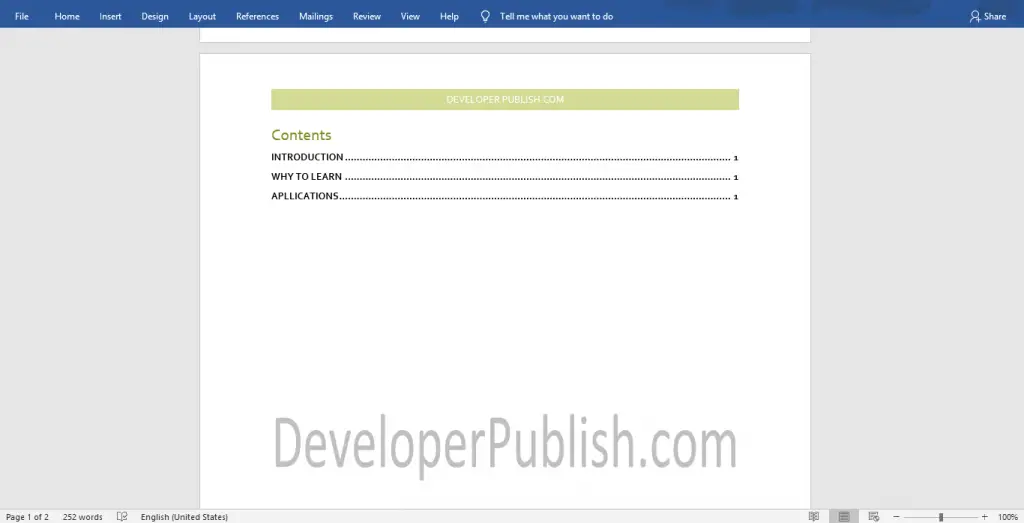 Now, you can see the table of content is inserted in the Word document.
If you added any texts to your Headings, update it by right-clicking on the table of contents and selecting the Update field option.
Select Heading text for each of the headings in your Word document by clicking Heading 1 style in the Home tab.