If you are one of the users who is looking out for ways to install and setup Microsoft Excel on your Android Device. This blog post is for you.
How to Install and Setup Excel on an Android Phone?
There are multiple ways in which you can install Microsoft Excel on your Android Device.
You can install the new Microsoft Office mobile app. This is a single app that contains that includes Word, Excel and Microsoft PowerPoint.
You can install Excel individually.
Let's try to use the option 2 which is simple and just installs what is necessary for us.
From your Android Device, download and install Microsoft Excel from Google Play Store by clicking on the link below.
https://play.google.com/store/apps/details?id=com.microsoft.office.excel
Alternatively, you can search for Microsoft Excel from the Play store and install it too.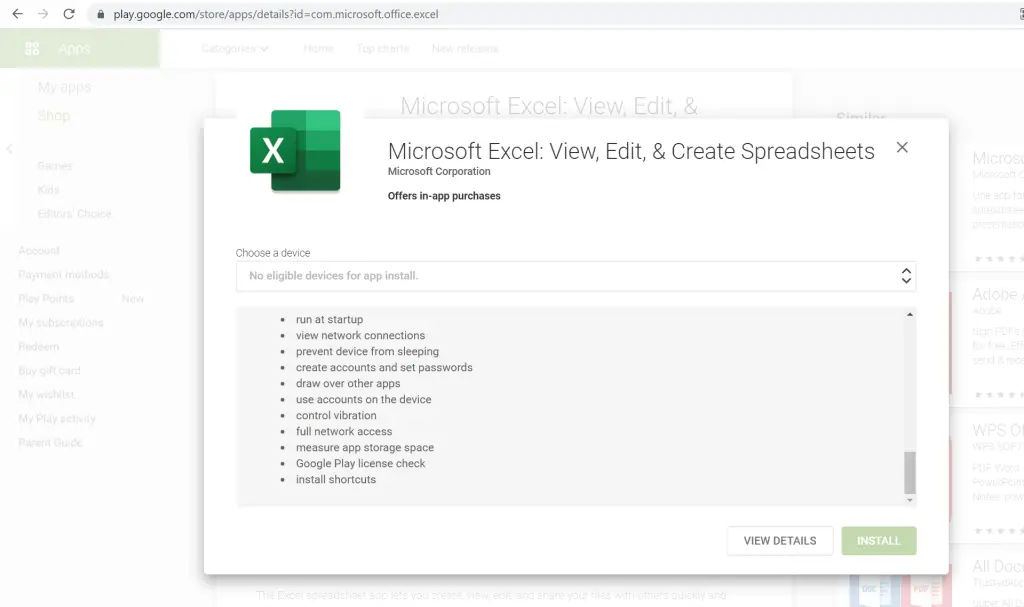 Once the app is installed, open the Excel app from the list of applications from your Android phone.
First time, you'll be prompted to sign-in with your Microsoft account. Login with your free Microsoft account. If you don't have one, you can create a free Microsoft account and then login.
Once you login to the office app, you should be able to create and save Excel workbooks from your Android device.