This post demonstrates to you how to insert icons in your document in Microsoft Word.
Icons are collections of professional graphic symbols that help the user to communicate visually.
How to Insert Icons in Microsoft Word?
Let's see how to insert the icons with the followings steps:
Bring the cursor where you want to insert the icon in your document.
Now, Go to the Insert Tab.
Click the Icons option.

The gallery of Icons will appear on your window as in the below image.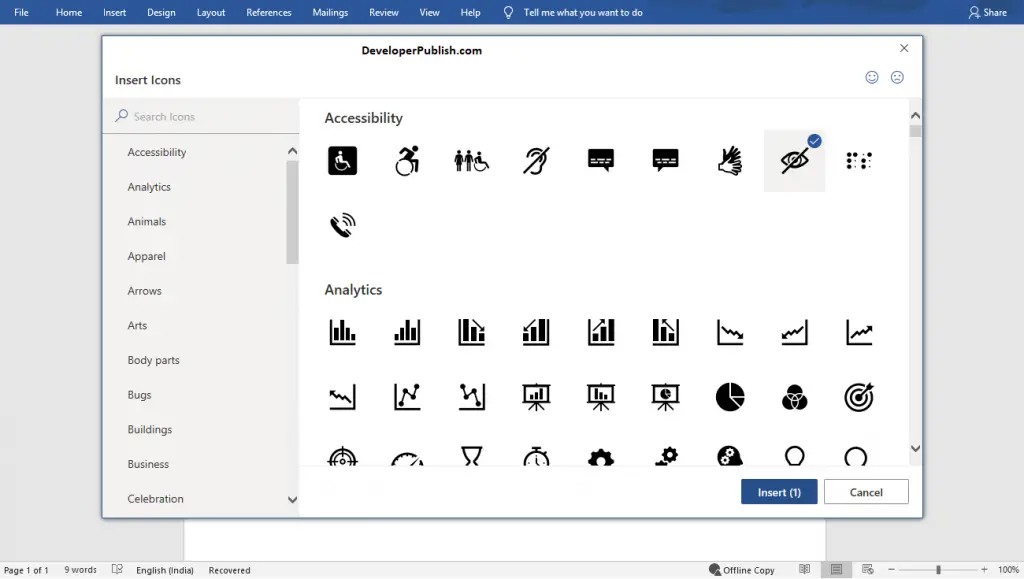 Select the desired icons from the gallery by clicking on it.
Click the Insert Button.
To search your required icons by entering the category in the search box on the left side.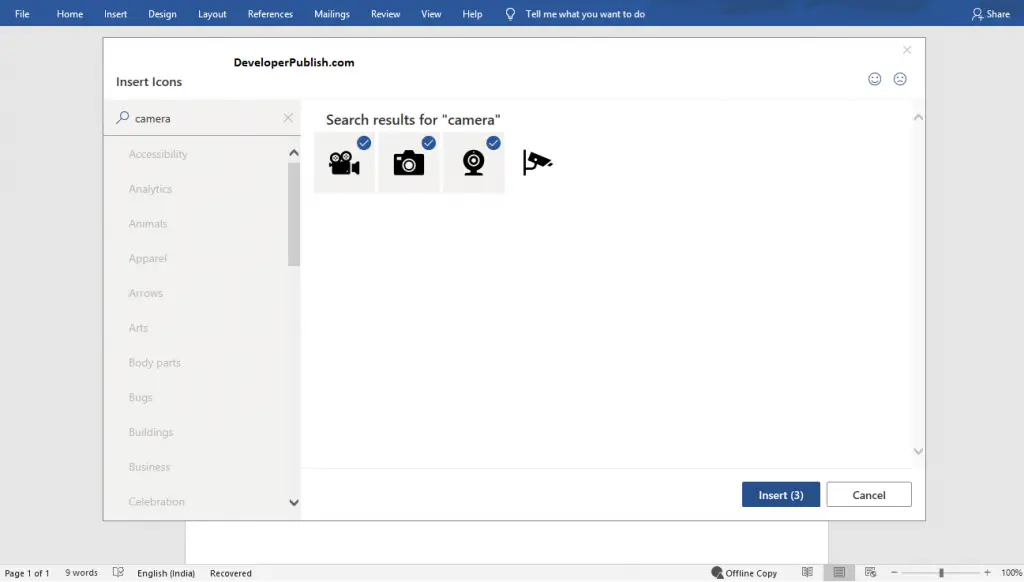 To insert more than one icon, select the required icons and Click the Insert Buttons.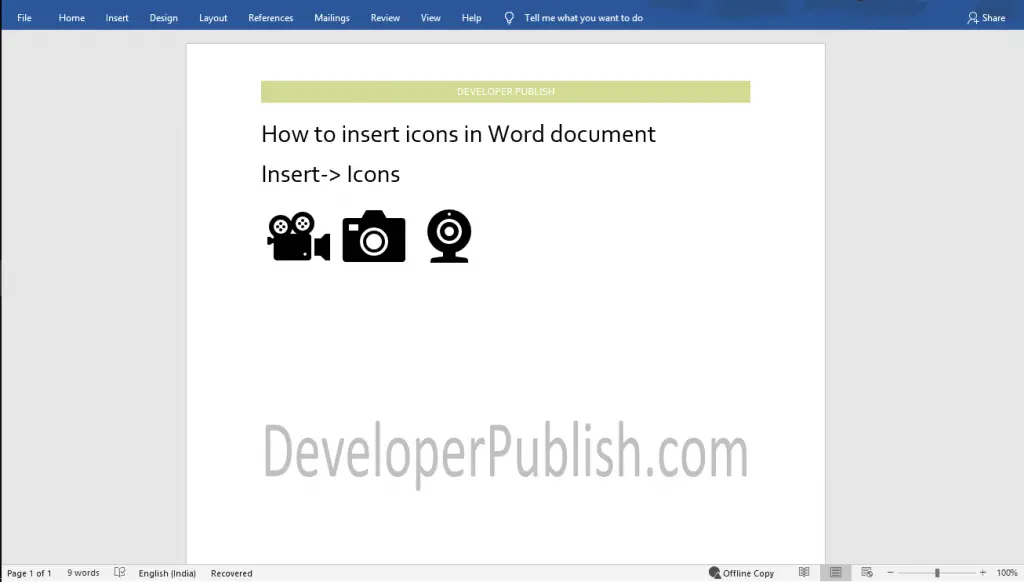 You can now see that the selected icons are inserted in the Word document, as in the above picture.