This post directs you how to insert Hyperlinks in your document in Microsoft Word.
If you want to link a file or website in your document in Word, then do the following steps:
Select the text which you want as a Hyperlink in your Word document.
Now, go to Insert Tab in the ribbon.
Click the Link Button on the Links group.
You can also use the Keyboard to insert the Hyperlinks by using the Ctrl+K commands.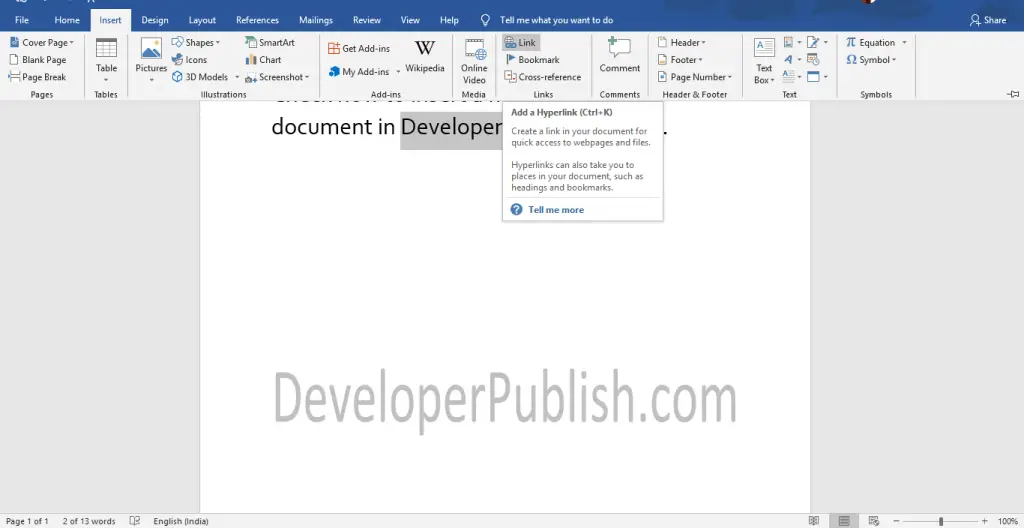 Now the Insert Hyperlink window will appear on your screen as in the below image.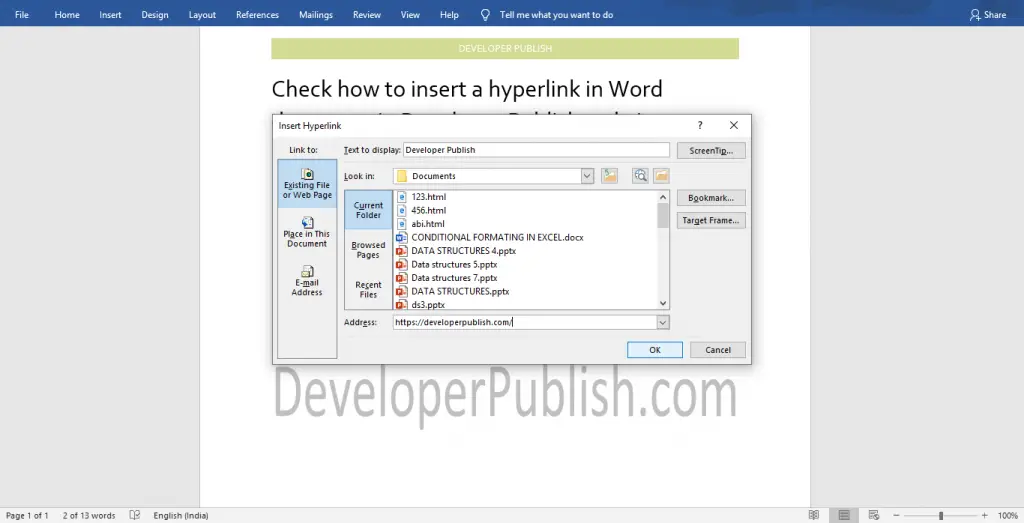 Enter the hyperlink address for the selected text in the Address text field.
Now, click the OK button.
Now you can that the hyperlink is inserted in your Microsoft Word document.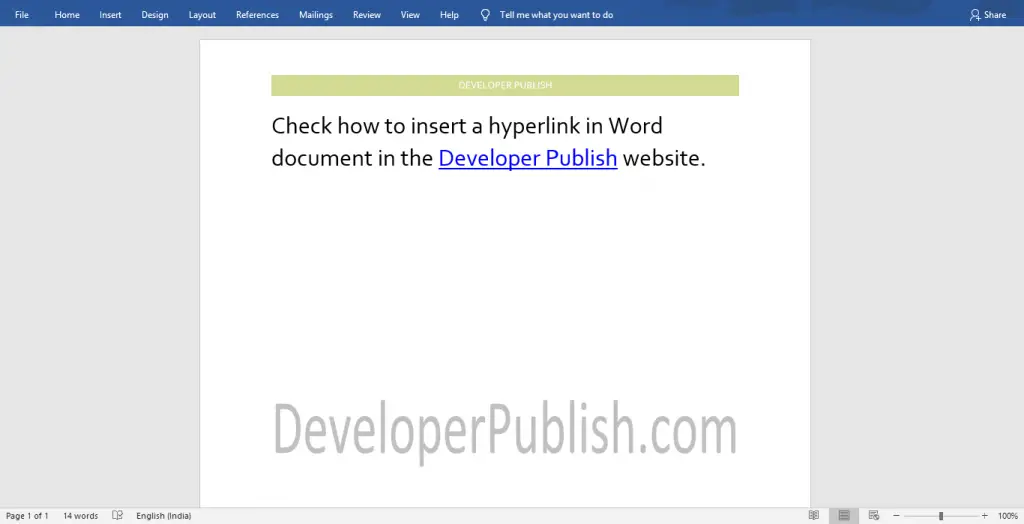 If you want to link the selected text inside your document, select the Place in this Document option from the Insert hyperlink window and select the destination. Click the OK button.