In this post, you'll learn how to hide the worksheet tabs programmatically in your excel workbook using Excel VBA.
There are times when you might not want to display the Sheet tabs in your Excel workbook. This is usually done by disabling the Sheet tabs in the Excel Tools -> Options -> Advanced.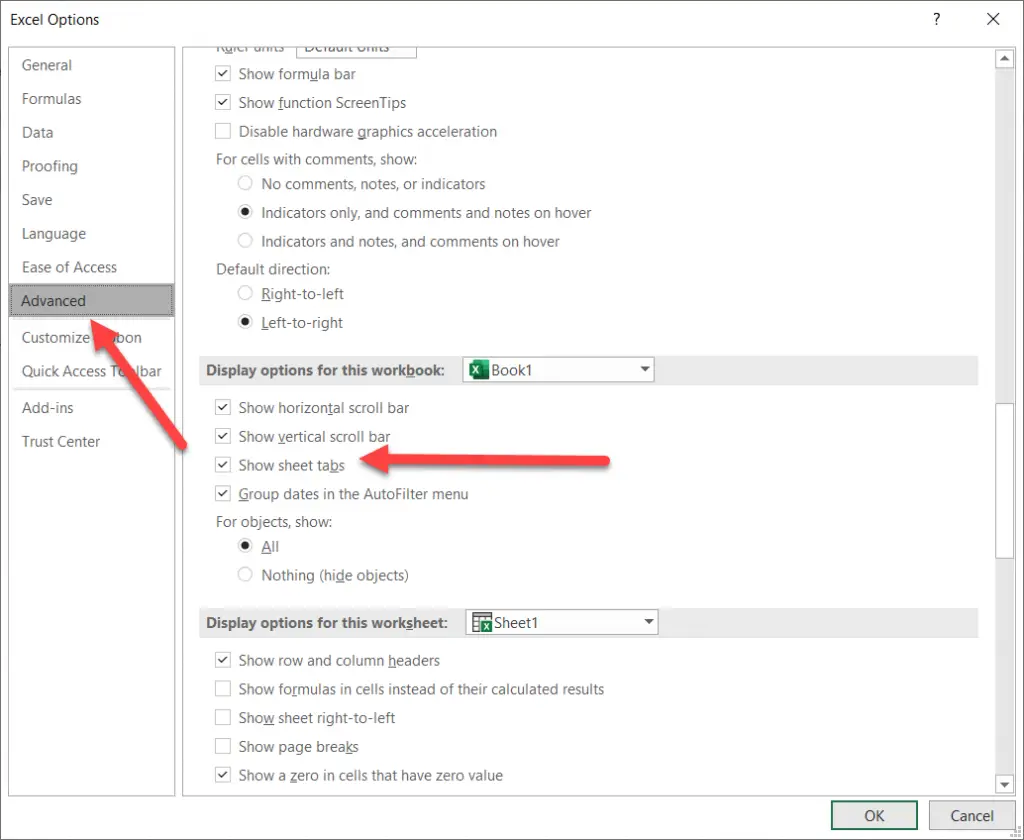 How to Hide Worksheet Tabs Programmatically in Excel VBA?
Below is a sample code snippet that you can use to hide the worksheet tabs for the Active Window using Excel VBA.
Sub HideWorksheetTab()
    ActiveWindow.DisplayWorkbookTabs = False
End Sub