Microsoft Excel 2016 provides the functions =TODAY() and =NOW() which displays the current date in a cell in Excel sheet.
How to Display the Current Date in a Cell in Microsoft Excel ?
Both of the functions would display the current date and this date will be automatically change or recalculated when the Worksheet is opened.
The =NOW() will also display the time.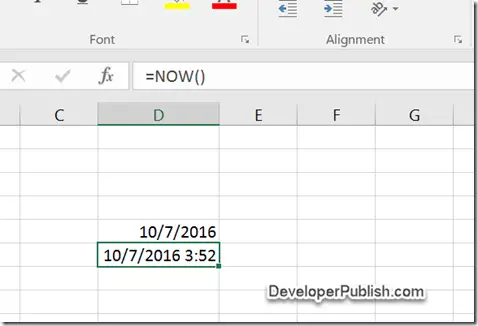 Alternatively , you can use the shortcut key Ctrl + ; to display the current date.