In this post, you'll learn about the drop-down calendar in excel and how to use it to display a date time picker in your Excel Worksheet.
What is Drop-Down Calendar?
A drop-down calendar in Excel is technically called Microsoft Date and Time Picker Control.
How to Create Drop-down Calendar in Excel?
Follow the below steps to add drop-down calendar in your excel workbook.
First, prepare a excel sheet with the required details in it.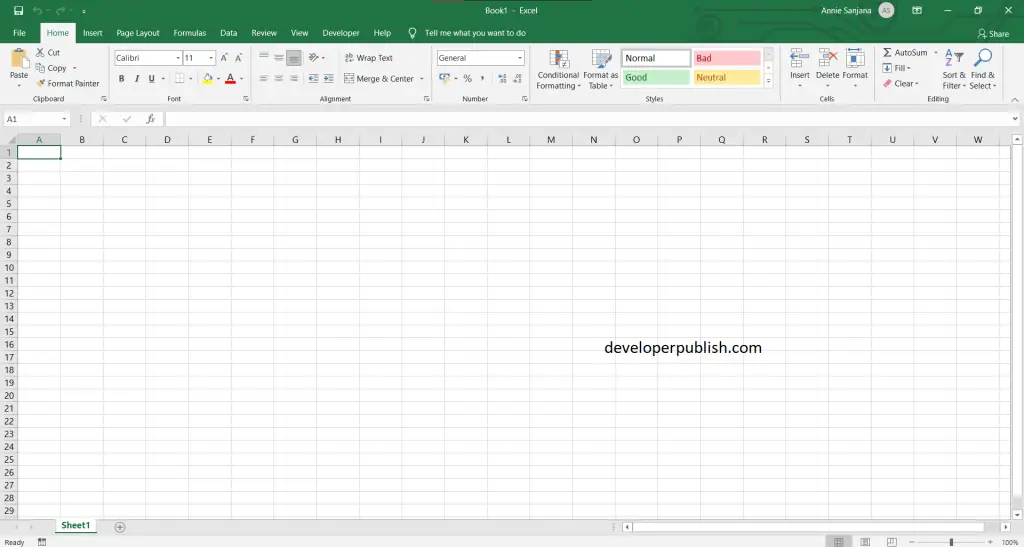 To create a drop-down, select the cells.
Go to data tab > data validation.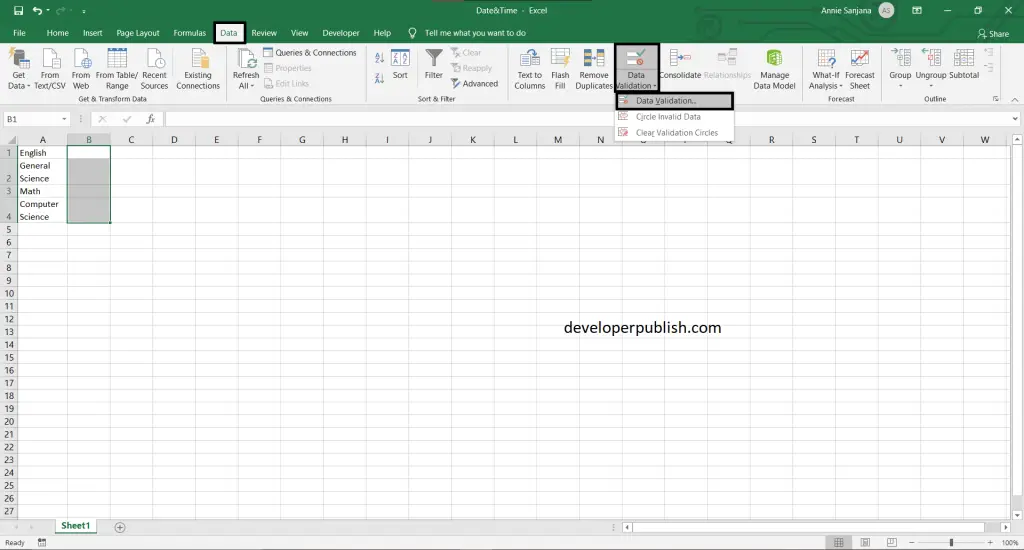 A data validation dialog box opens up, select setting > then in allow just select the value that you want to be validated > data.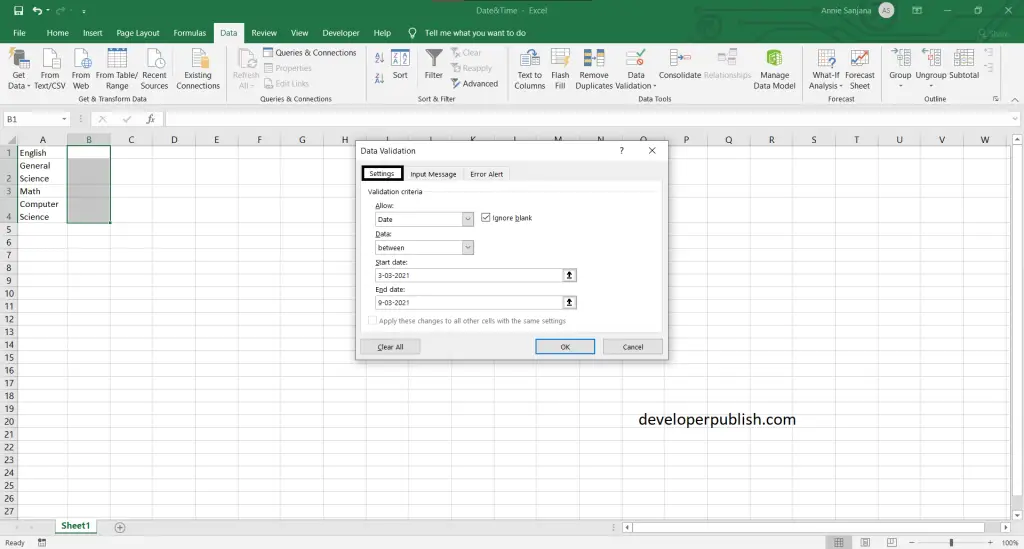 Now go to Input Message > enter the Title > enter the message.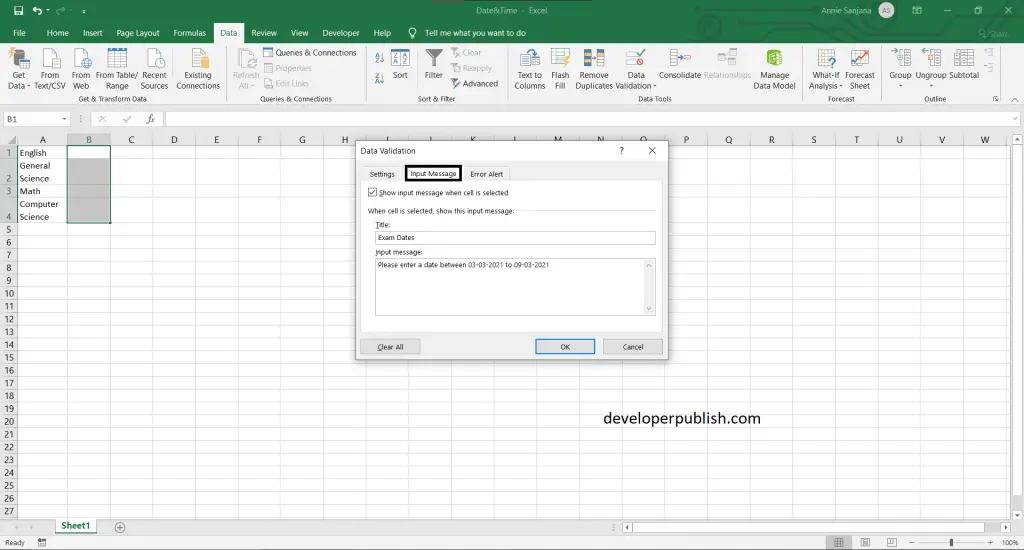 As the final step go to Error Alert > choose the Style > enter the Title > enter the Error message > Ok.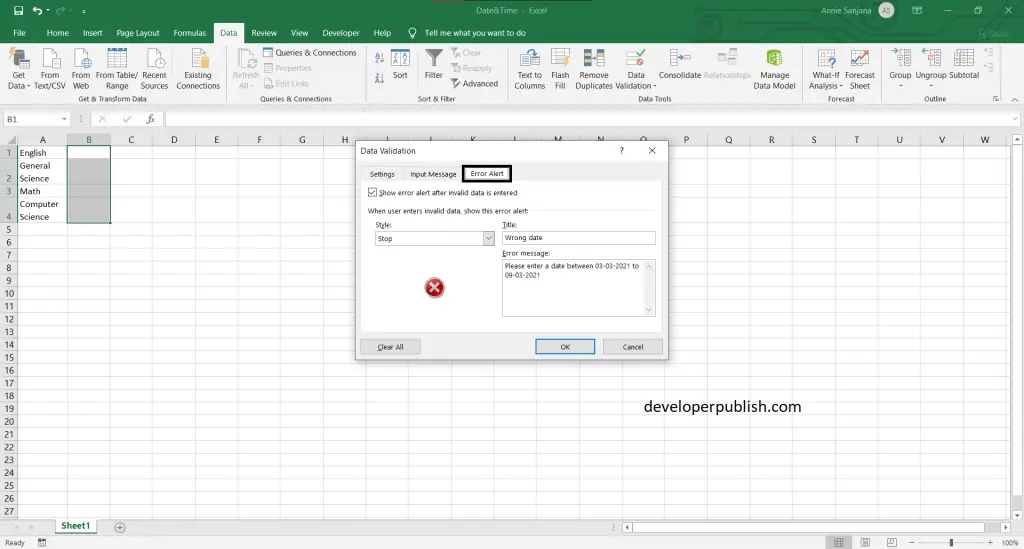 Now enter the dates and check the error message by giving the date that exceeds the given limit.
You can see an error message.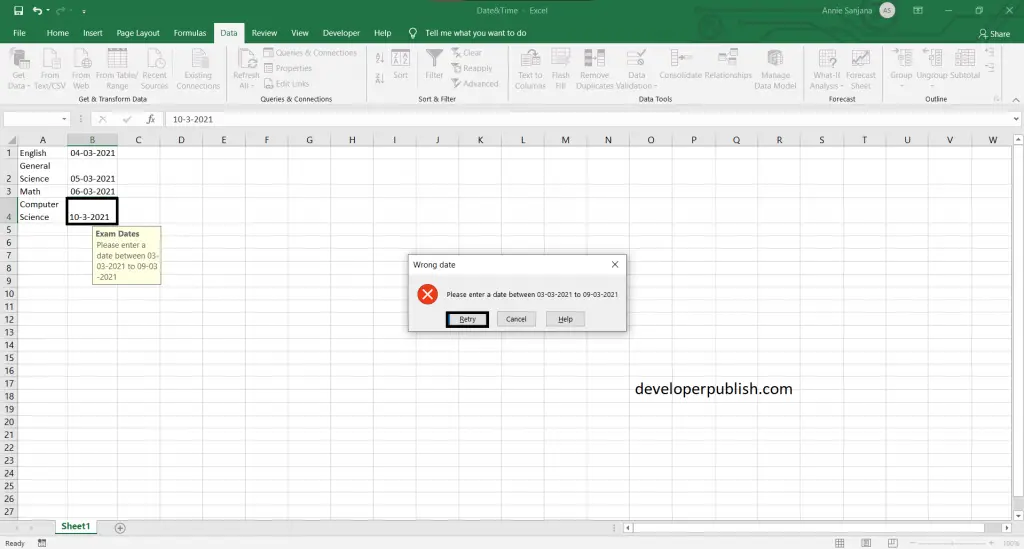 The below image is the result for the steps above.