Assume that you have a date in a cell "A1" and you wish to display only the Weekday name for example : saturday in one of the cells.
How to Convert Date to Weekday Name in Microsoft Excel 2016 ?
You can use the Format Cells feature to do this.
1. Select the cell that contains the date and the one you wish to convert to weekday names. Right click and select "Format Cells" from the context menu.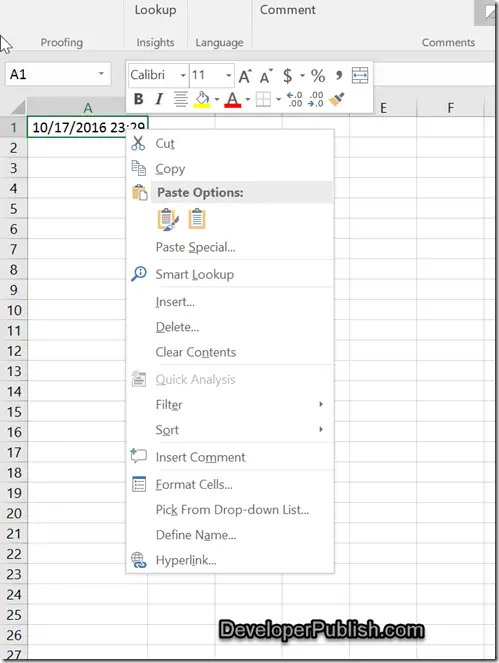 2. In the Format Cells dialog , select "Custom" from the category list box and then enter "ddd" in the type textbox as shown in the screenshot and click the OK button.
The dddd format will display the name of the day in the week.