This article will explain how to change the hyperlink color in Microsoft Word 2013.
There are times when you want the hyperlinks color to go well with the theme in your word document. You can modify the Hyperlink color for your word document easily by following the below steps.
How to Change the Hyperlink Color in Microsoft Word 2013?
1. Launch Microsoft Word 2013 and Open the document.
2. Press the shortcut key "Shift+Ctrl+Alt+S" to open the Change Styles button or click the arrow icon in the Styles group under Home section.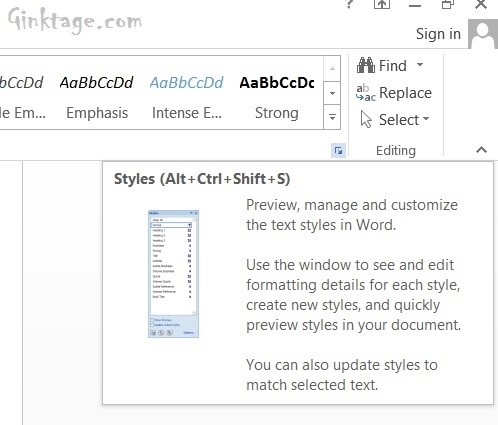 3. In the Styles popup window, expand the dropdown menu for hyperlink and click the modify button.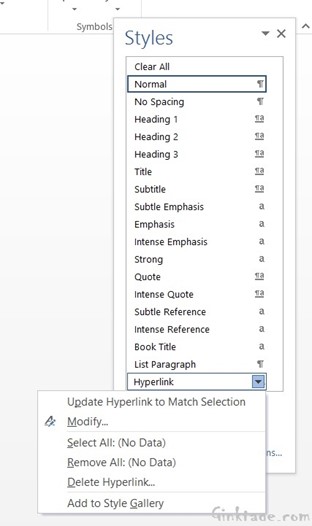 4. In the Modify Style dialog, change the color and click OK.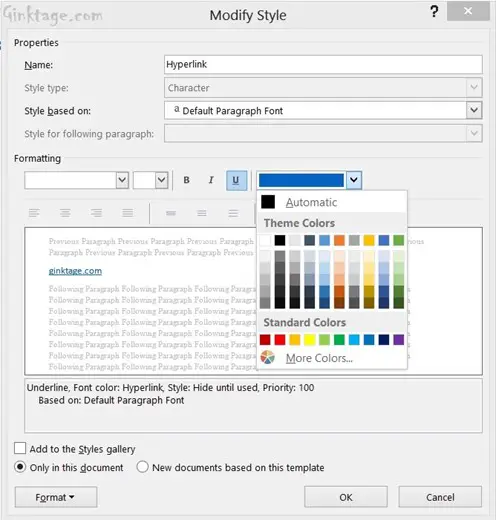 5. Now, the hyperlinks in the word document will be displayed in the selected color.