In this article, we will look at how to apply double-space to lines in a Microsoft Word document on simple terms.
What is Double Spacing in Word?
Double spacing the lines of the Word document helps with markups and comments for a cleaner look. If you apply the double spacing, the space between the lines will be 24 points. By default, word adds 8 points to each line.
How to apply double spacing in Word?
To get started, Right-click on the Normal style in the Home tab.

Select the Modify option from the drop-down menu.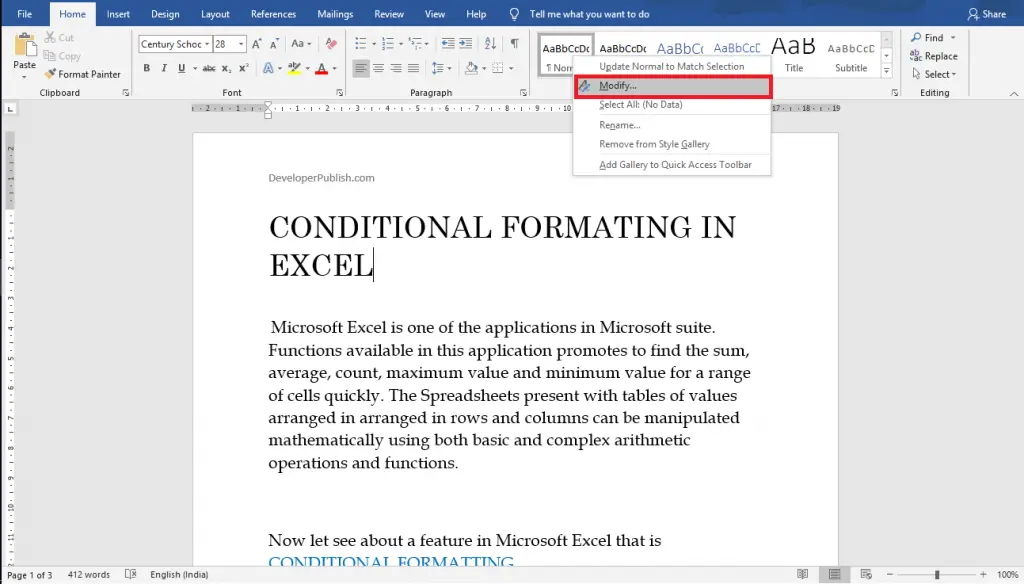 Now, the Modify Style dialogue box will appear on the window.
Select the Format button on the bottom of the dialogue box.
Now, select the Paragraph option from the pop-up menu.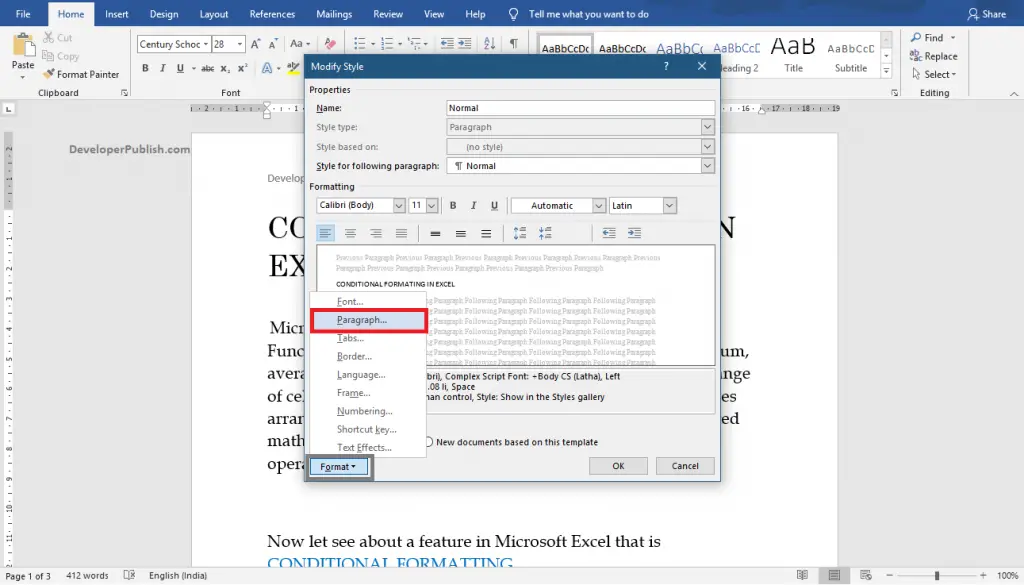 Now, the Paragraph dialogue box will appear on your screen.
On the Indent and Spacing tab, select the Double option in the Line spacing text box.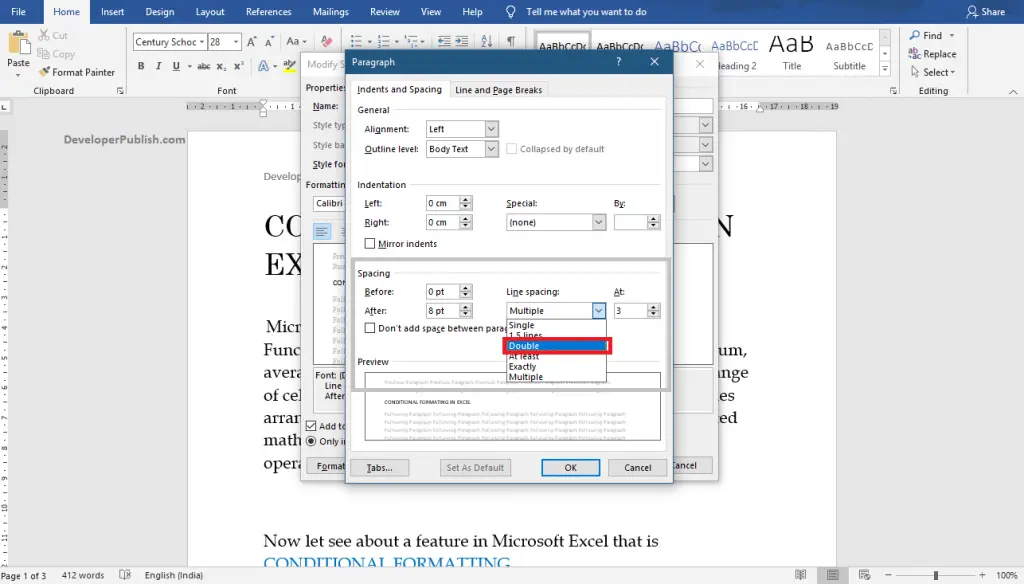 Finally, click the Ok button to apply the double line spacing to your Word document.
To apply double-space lines to the part of a Word document, select that part, and do similar steps.