Generally , the users would work with PowerPoint presentation in color and there are times when they to have the presentation display in black and white or grayscale  and this could be printing or faxing the presentation.
Grayscale & Pure Black and White View in Microsoft PowerPoint 2013
To view the Grayscale or pure black and white view in Microsoft PowerPoint 2013 , follow the below steps
1. Launch Microsoft PowerPoint 2013 and the open your PowerPoint presentation.
2. Click the View tab and then click the "Grayscale" or the "Pure Black and White" button under the Color/Grayscale group.
3. Choose the options from the "Change Selected Object group" .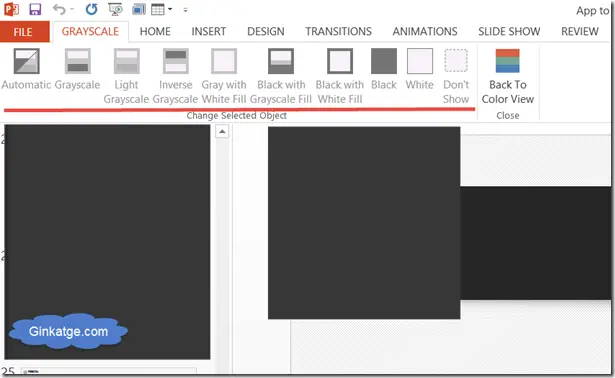 4. When you are done with printing or faxing , you can click the "Back to Color View" in the Grayscale or Black and White tab in PowerPoint.