In this post, you will learn about Google Doodles, its history, its archives, and other facts about Google doodles. This will be an in depth and detailed post on Google Doodles.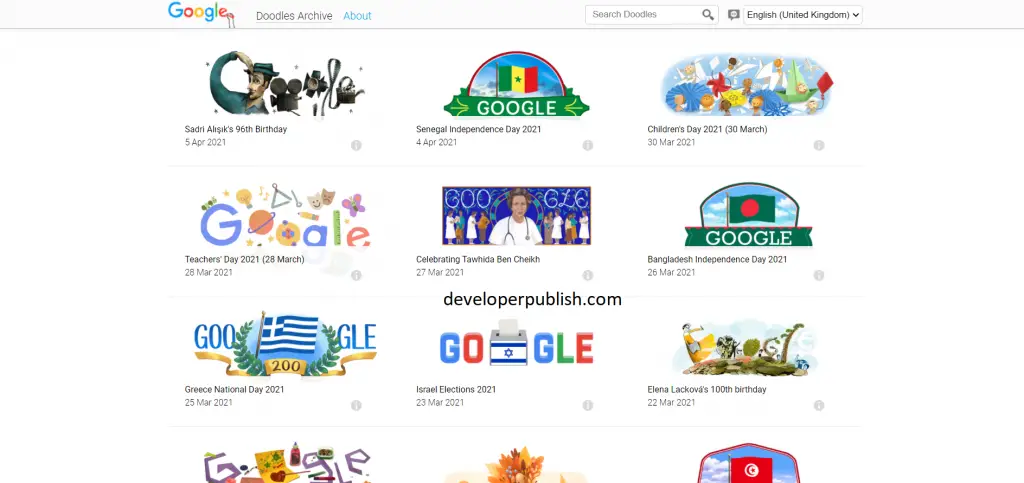 What is Google Doodle?
Before we dive deep into Google doodles, let us understand what a Google doodle is?
A Google Doodle is a special, short-term alteration of the logo on Google's homepages intended to commemorate holidays, events, achievements, and notable historical figures.
Google Doodle's have a separate fan base. And nowadays, google invites students of K12 in the USA to create doodles for Google based on their annual theme.
History of Google Doodles
Google doodle was first live in the year 1998 as an appreciation to the long-running annual Burning Man event in Black Rock City, Nevada, and it was designed by the co-founders of Google, Larry Page and Sergey Brin, though it was to inform the users that they were out of the office attending the event, it became a hit.
Until 2001, Google hired contractors to create the doodles. And then, the co-founders' Page and Brin gave a task to their public relations officer Dennis Hwang, which was to design a logo for Bastille Day.
That's how doodlers were formed. A team of employees called "Doodlers" has organized and published the Doodles since then.
In the initial days, Doodles were neither animated nor hyperlinked—they were simply images with hover text describing the subject or expressing a holiday greeting. In Jan 2010, the first animated Doodle honored Sir Isaac Newton.
The first interactive Doodle appeared shortly thereafter celebrating Pac-Man, and these doodles were hyperlinked to their search results.
For the record, Google had published over 2,000 regional and international Doodles throughout its homepages, often featuring guest artists, musicians, and personalities till 2014. 
Doodlers, who are they?
A team of employees called "Doodlers" has organized and published the Doodles since then. Doodlers are people who are illustrators, engineers, and artists who design Google.
These doodlers have included artists like Ekua Holmes, Jennifer Hom, Sophia Foster-Dimino, Ranganath Krishnamani, and Dennis Hwang.
At the end of 2019, the "Doodlers" team has created over 4,000 doodles for Google's homepages around the world.
Google Doodle Frequency
In the early days, Google rarely changed the Doodle on its homepage, but now, the Doodle often changes on a daily basis.
These Doodles are often based on world events. For instance, in April 2020, as the coronavirus pandemic was shaking the entire world, Google has dedicated a two-week block for the Doodles to the "essential" workers who are helping the world continue to function during the pandemic. That includes healthcare workers, janitorial staff, food workers, and many others.
You may find a Google Doodle more often in place on a holiday. Be it a worldwide holiday or a local occasion, Google will display Doodles in different regions to celebrate.
Clicking on the Doodle can sometimes result in a little game or interactive object, but most of the time it is hyperlinked to the search results of the doodle or the topic of the day. Thus, forcing its users to search about that specific topic or the related topics. Here is a list of doodles and their dates (when they will be live).
January 19 Doodle celebrates Martin Luther King Jr. Day
February 29 Doodle celebrates Leap Day
March 7 Doodle marks International Women's Day with a 3D Mandala.
The March 19 Doodle celebrates the onset of the spring season
March 31 Doodle honours Dame Jean Macnamara, polio doctor
April 2 Doodle offers coronavirus tips, 'Stay Home. Save Lives.'
Doodles can also appear on the homepage of Google based on the ideas from users or even from contests.
Yes, you heard it right. On a yearly basis, the "Doodle for Google" contest offers a theme and asks for submissions from K-12 students in the US. Later in the year, Google picks a winner and their illustration is displayed on the homepage for the world to see!
The theme for this year is "I am strong because…"
Collection of Google Doodles
If you miss a doodle on a special day or if you need to play the game associated with a doodle that was live a few days maybe some months ago, you need not worry. Because, Google's doodle team maintains a database, where it stores the entire published doodle on the homepage of Google. All you need to do is. Search for google doodles, click on the first google site and search for the doodle archives and just scroll down to your favorite doodle. It even has a search and filter option for your ease of access. Or you can just simply click the link below and access your favorite doodles. 
https://www.google.com/doodles#archive
Today's Doodle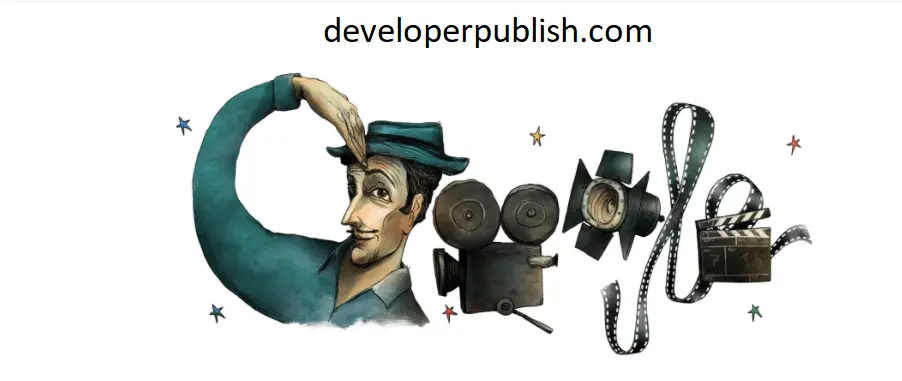 Today's Doodle, illustrated by Istanbul, Turkey-based guest artist Sedat Girgin. It celebrates the 96th birthday of prolific Turkish comedian and actor Sadri Alışık. Outside of his more than 200 film and television appearances, he loved to paint, sing Turkish classical music, and write poetry. He bid farewell to entertainment with his role in "Yengeç Sepeti" ("Crab Basket"), his 1994 cinematic swan song for which the Antalya Golden Orange Film Festival awarded him Best Actor. Today, his legacy lives on in acting studios founded in Istanbul and Ankara, both named in his honor.