Gmail is one of the most used email services in the world. People rely more on Gmail than on their postman/mailman to deliver the information from their friends/families.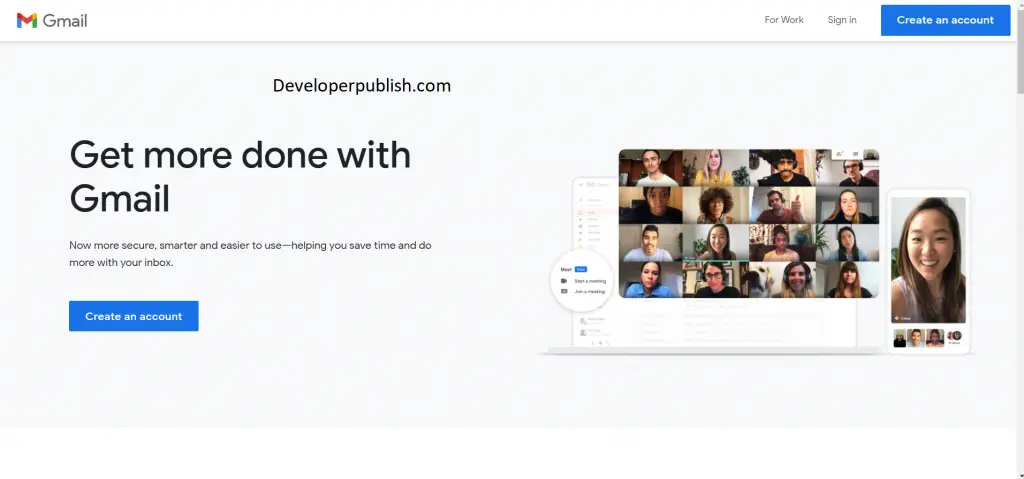 Introduction to Gmail
Gmail is a free email service developed by Google. More than 1.5 billion people use Gmail globally. You can send and receive emails, block spam, create an address book, and perform other basic email tasks. Gmail has a search-oriented interface and a "conversation view" similar to an Internet forum. Through a single Gmail ID you can access all other products of Google such as Google drive, Google meet, YouTube etc. Gmail has a storage capacity of 15GB per user.
Use of Google accounts
When you're signed in, all of the Google services work together in providing a seamless process. It starts with syncing your Gmail with your Google Calendar and Google Maps to make sure you're always on top of your schedule. Be it any device or Google service you're using, your account gives you the best experience.
You can customize and manage the Google products at any time. Your Google Account is highly secured and it automatically detects and block threats before they ever reach you. Using your Google account you can automatically fill in passwords, addresses, and payment details using the information you've saved to your account. From resuming YouTube videos across devices, to having your contacts, and favourite Play Store apps easily available, a single sign-in allows for a seamless experience across Google.
Features of Gmail
Gmail offers a variety of features to its user for a better experience than its competitors. Some of its notable features are:
Schedule emails: You can schedule emails using the schedule option.
Save to Google Drive: You can directly save an attachment to your Google drive, without even downloading it to your PC or mobile.
Translate your emails: You can instantly translate your email content by clicking on the translate option.
Organize email with sub-labels: You can organize your emails into different sub labels available.
Spam filtering: You can report and filter spam emails using the report spam option.
Snooze emails: You can snooze your emails and you can view them later.
Find all emails from a specific sender in two clicks.
Use Gmail without an internet connection: Yes, you can use Gmail in Offline too.
Set an expiration date and passcode: You can set an expiration date and passcode for critically confidential emails.
Un-send an email. : You can undo the sent email within the first 30 seconds.
Mark all unread emails as read: Is reading email hectic? Now you can read all the emails at once, by clicking the Mark all as Read option.
Gmail UI Walkthrough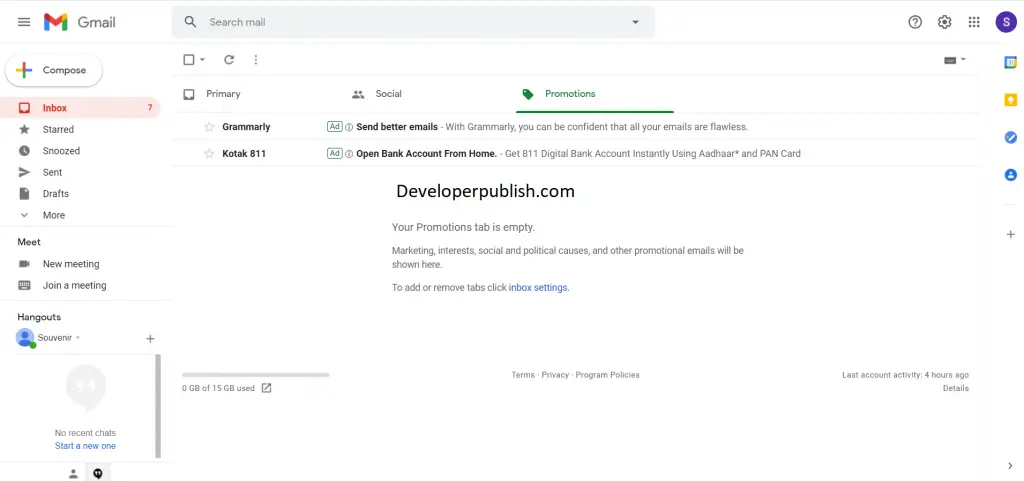 The main-frame consists of the primary inbox, other labels like promotions, social, updates, etc.
Main menu/Hamburger menu: This part contains the inbox, outbox, sent, and other labels.
Search mail: You can search mail by date, name, Email ID, keywords, etc.
Help: This option contains help and other features.
Settings: Basic and advanced email settings are present here.
Google apps: It shows all the other Google products or applications like YouTube, Drive, Google meet, etc.
Along with other features like Google calendar, hangouts, contacts,