In this post, you'll learn how to setup your Gmail account so that you can start sending and receiving emails and use the Gmail features.
How to set-up a Gmail account?
Creating a Gmail account is too easy. You can create your account by signing in at https://www.google.com/intl/en_in/gmail/about/
Here is the step by step guide to create your Gmail account:
Click the above link and click the create account option.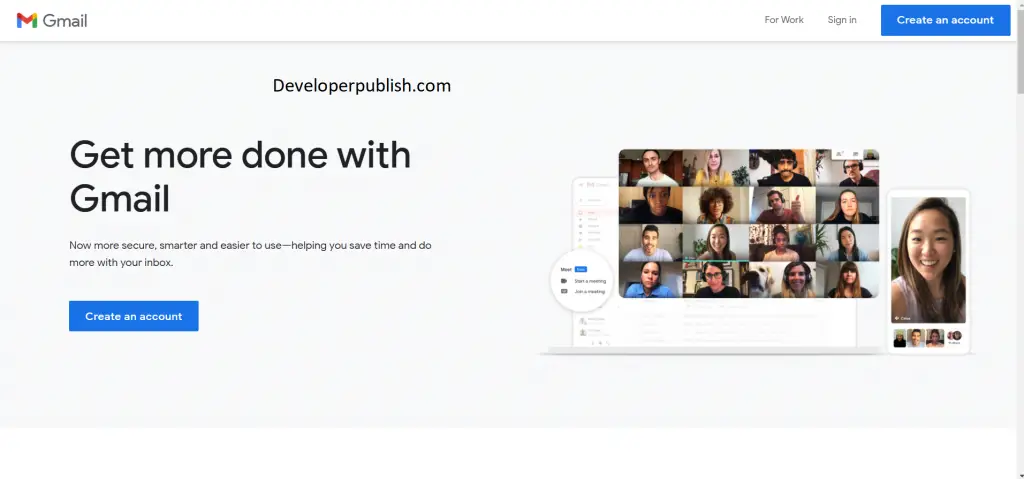 A new page follows up, where basic details like the first name, last name, the username which is your Gmail ID, and password.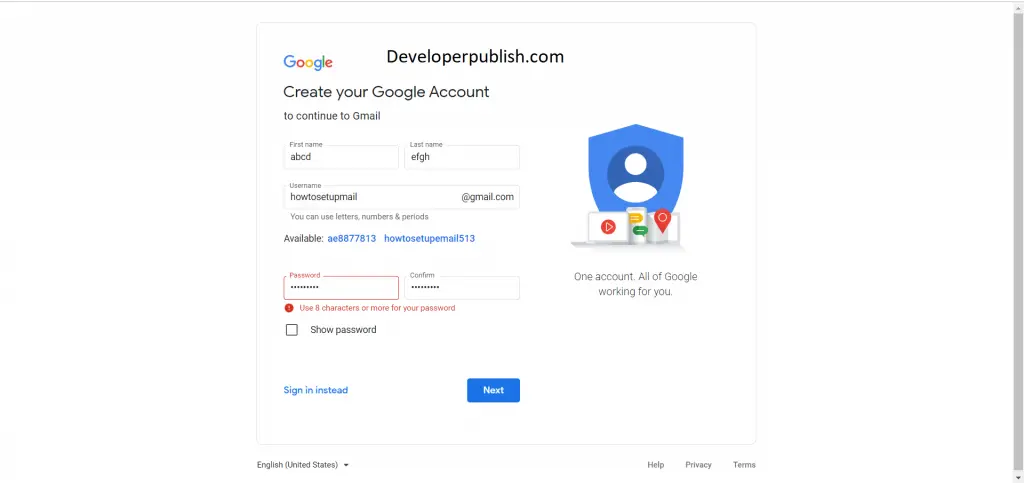 Fill in the required details and click next.
Following this, enter your phone number (optional), secondary (optional), email ID, date of birth, gender, and click next.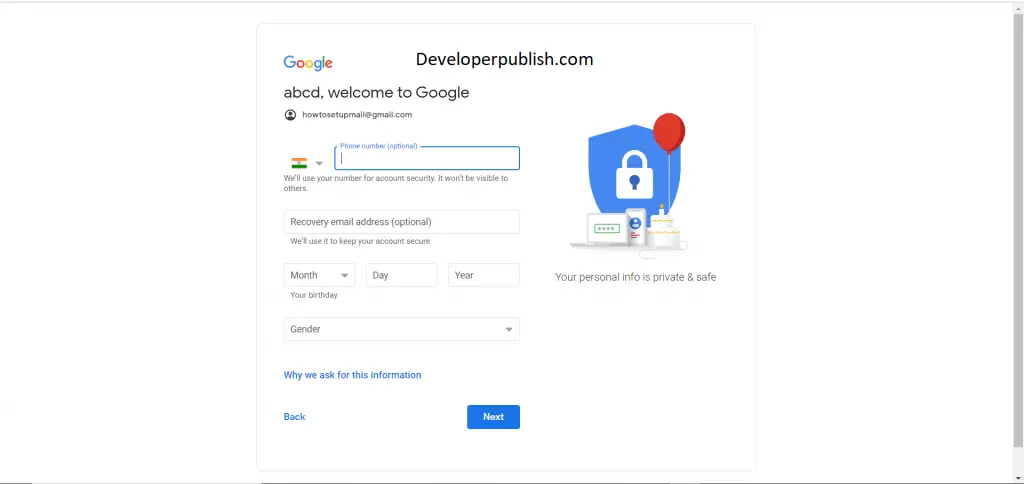 The next screen is the privacy and terms. Click I accept and that's it, you have successfully created your Gmail account.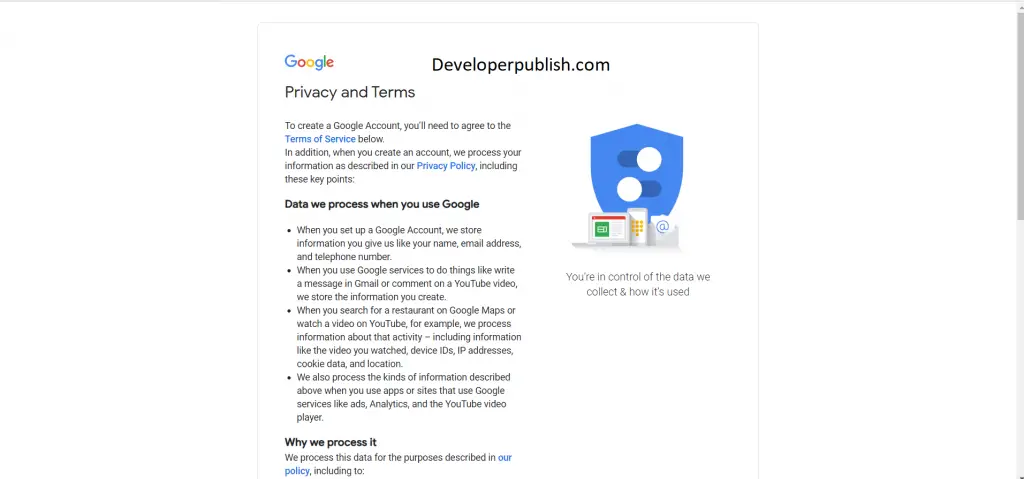 Signing into Gmail account after account creation.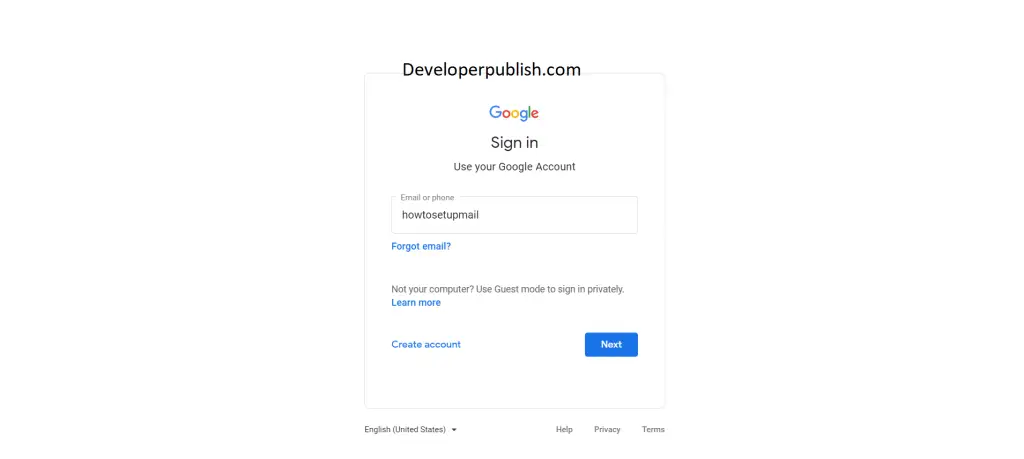 Enter your password on this page and click login or press enter.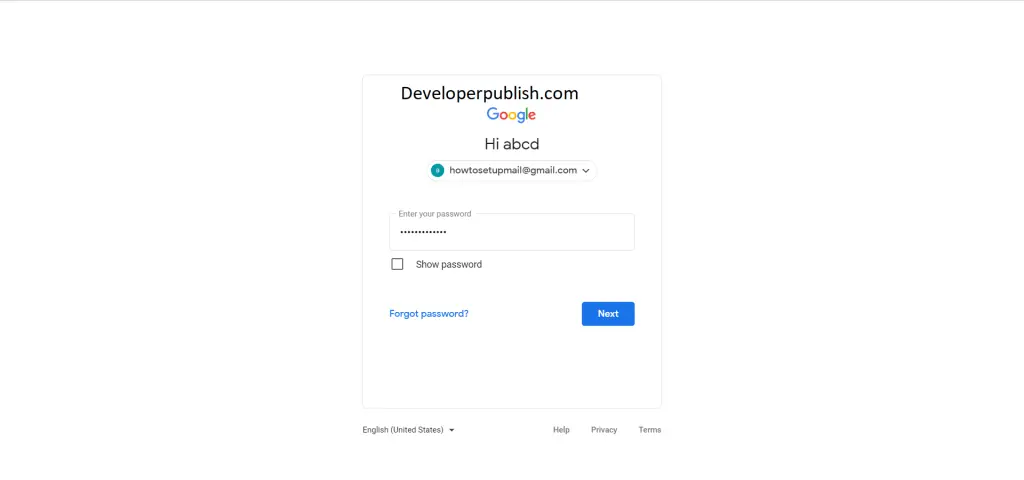 You will land up on your Gmail page and you can see all your emails and other promotions here.
How to Sign-out of Gmail account?
To sign out of your Gmail account, click your account profile at the right top corner of your Gmail page.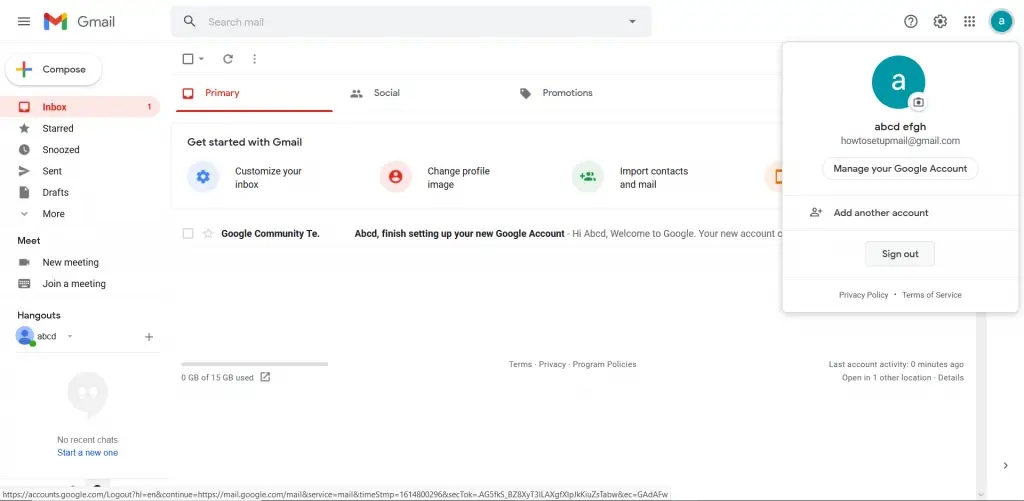 Scroll down and click sign-out.
Gmail settings and its features
Click the settings icon in the top right corner.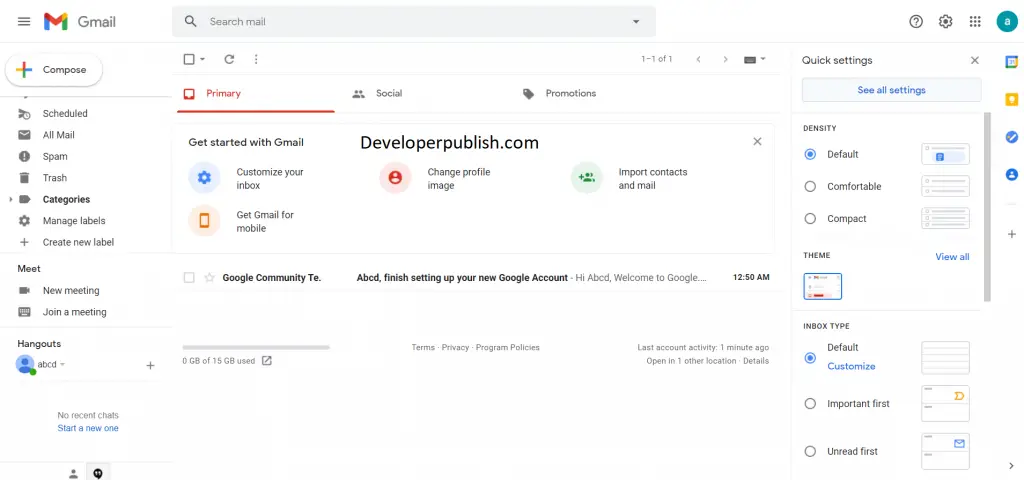 Click "see all settings" on the top.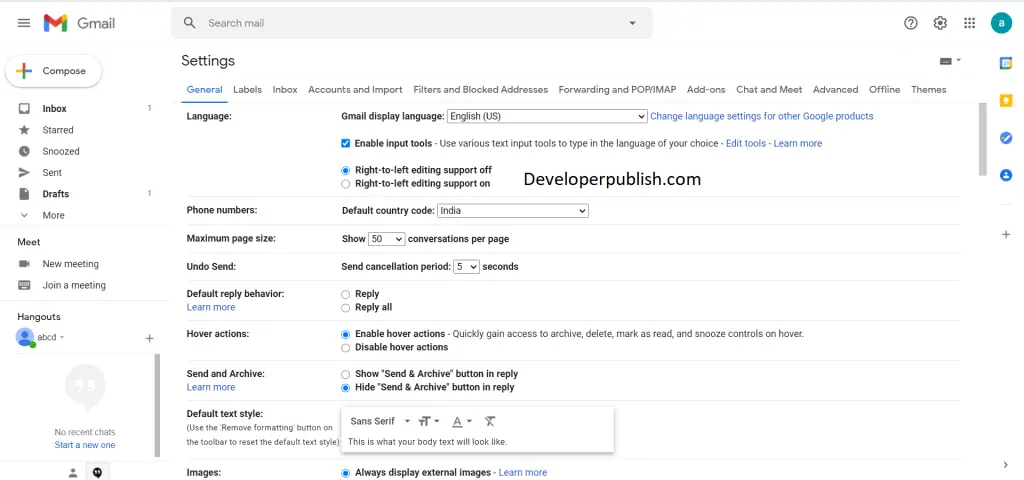 The new screen shows all the advanced setting features available in Gmail.
Let's see some of the features briefly.
In the general tab, you can change your language, phone numbers, signatures, etc.
Theme tab, you can change or set a theme for your Gmail account.
In the filters and blocked addresses tab, you can add filters to your incoming emails and block email addresses.
There are many other features that are to be explored, take your time and explore the features.
How to Add contacts in Gmail ?
You can add contacts in Gmail by following the below steps.
In Gmail, open the email from the sender you want to add to your contacts.
Click the three dots icon.
Click Add to Contacts list
Your contact will be saved instantly.
 How to add contacts in Gmail using Google contacts?
In Gmail,  click on the drop-down button for the apps menu
In the apps menu, click on "Contacts" to open your Google Contacts page.
Click on "Create contact."
Enter the required contact information
Click on "Save" to add the person to your contacts list.
How to Import Mail and Contacts from Other Accounts in Gmail?
To get started, log in to your Gmail account where want to migrate all your old emails to,
Click "Settings."
Click the "Accounts and Import" tab and then click "Import Mail and Contacts."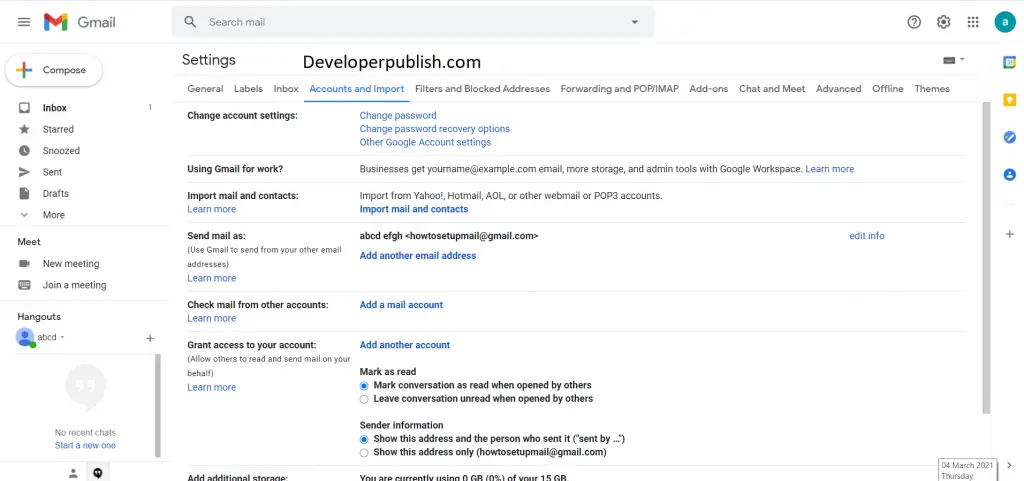 A new window will open. Enter your email address in the field provided and then click "Continue."
By using this service, you agree to the terms of use and privacy policy of ShuttleCloud. Read over them and then click "Continue."
A new window will open. Enter your credentials into the sign-in page to continue to the next step.
Based on the email service you used, you need to give the tool different permission to access your email. Click "Yes."
If the app has successfully gained access to your email, close the window to continue.
After you close the second window, you get to choose what information gets imported into your Gmail account. Tick all the boxes that pertain to you and then click "Start Import."
Click the button, the tool then begins to migrate things into your Gmail. Click "OK" to finish up, and then close the window.
And this is how you use your Gmail account efficiently.