In this article, you'll get to know about Fractions in Excel. It's about how to format the fractional values that you entered.
How to format fractional values in Microsoft Excel?
Select the cell which has a fractional value i.e, decimal numbers in it.
Now right-click on the cell you chose or use Ctrl+1 to open the Format dialog box.
Another way to open the format dialog box is by clicking on the arrow in the bottom right corner of the Number group in the Home tab.
Go to Fractions in Category under the Number tag.
Now in Type, you'll find a list of formats.


Here you can select any one of the formats you wish.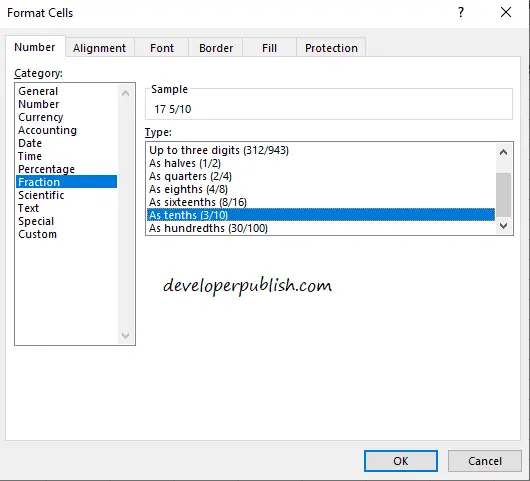 Click on OK to save the changes you made.
Then you can view the change in your worksheet.

This way fractional numbers can be formatted.