In this post, you'll learn how to convert text to columns using the "Convert Text to Column Wizard" in Excel.
When you wanna split texts into a column in Excel, you can do that in simple steps in Excel.
Text to Column in Excel
Firstly select the range of cells.
Go to the Data tab, under the Data tools group select the Texts to column option.
The Convert text to column wizard dialog box opens up, choose Delimited and click on Next.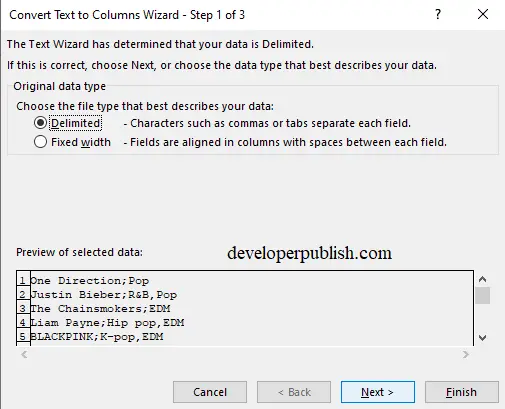 In the Delimiters category, select the options that you've used as separators between two texts. And view the Data preview of your texts into columns.
Click on Finish.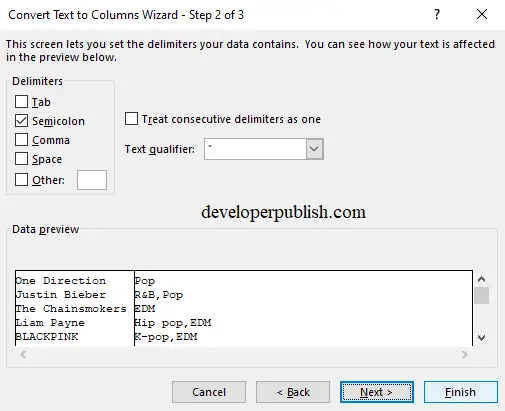 This will result in conversion of texts into columns in Excel.