Microsoft had announced the rollout of their Tasks in Microsoft Teams for the public , an app that provides a coherent task management experience in your hub for teamwork and brings a better view of both your personal tasks and the team's tasks. The Microsoft Teams Tasks brings the Planner and Microsoft To Do in to Teams and provides a single place to manage the tasks.
Microsoft had been rolling out Tasks in Teams on desktop to a small number of users and will continue till September.
Microsoft Teams Tasks was announced during Microsoft Ignite last year where the app shows the Planner and the To Do tasks as a tab.
To get the Tasks in the Teams app , click the ellipses in the Teams sidebar and then select Planner.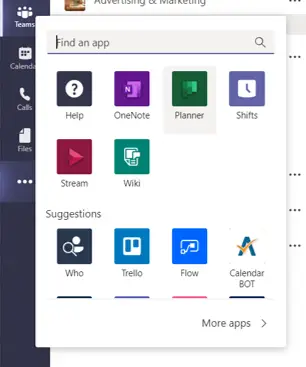 Yes , you heard it right. The app is currently called Planner and will remain as Planner as they roll out the new Planner experience. It will then change to Tasks by Planner and To Do and finally will be renamed to Tasks. However , on the Teams mobile clients , the users will always see the app name as Tasks.

Here's the summary of the changes and features in the Microsoft Teams Tasks.
Task publishing – This lets the copanies to create tasks at the corporate level and push those tasks to the teams.
Tasks in Teams is currently available in Teams desktop , web and the mobile clients.
Multiple View – The app includes 4 views – traditional board , charts , schedule views and the new Lists view.
Multiple edits at once – You can edit multiple tasks at once.
More Automation – Use Graph API and Power Automate integrations for the To Do and Planner.
Watch the below video to know more about Adding Tasks in Teams.
https://www.microsoft.com/en-us/videoplayer/embed/RE4CsEG?autoplay=false