This article helps you to know about the status bar in Microsoft Word and what are the uses and features present in the status bar.
What is Status Bar in Microsoft Word?
The Status Bar appears at the bottom of the Microsoft Word window helps in knowing the updates of the current page number working on, the number of words used in your Word document, languages, and so on.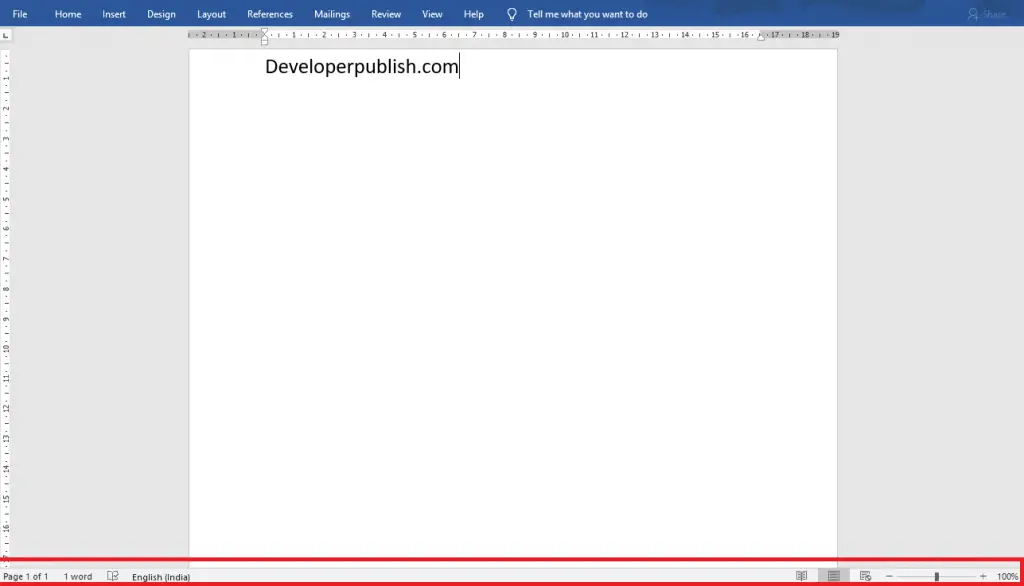 Exploring Status Bar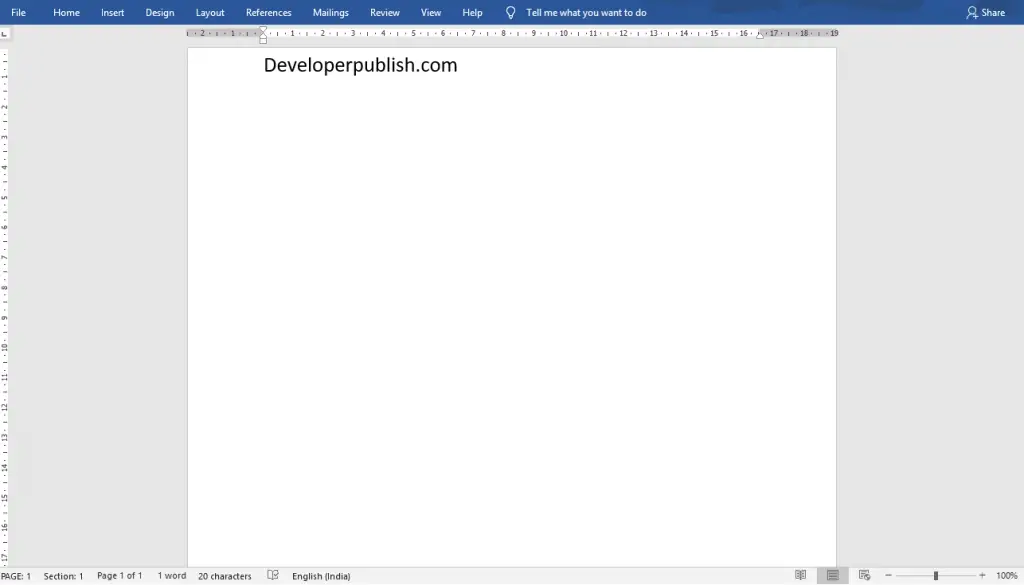 The Formatted Page Number shows the number of formatted pages in your Word document.
Section Number reflects the number of sections included in the Word document.
Also, you can get the Vertical Position from the top of the Word document.
The line shows the Line Number of the current page.
Similarly, Column shows the column number on the page.
Also, you can able to know the number of words used in the document.
To get the Word Statistics, click on the Word option in the Status Bar.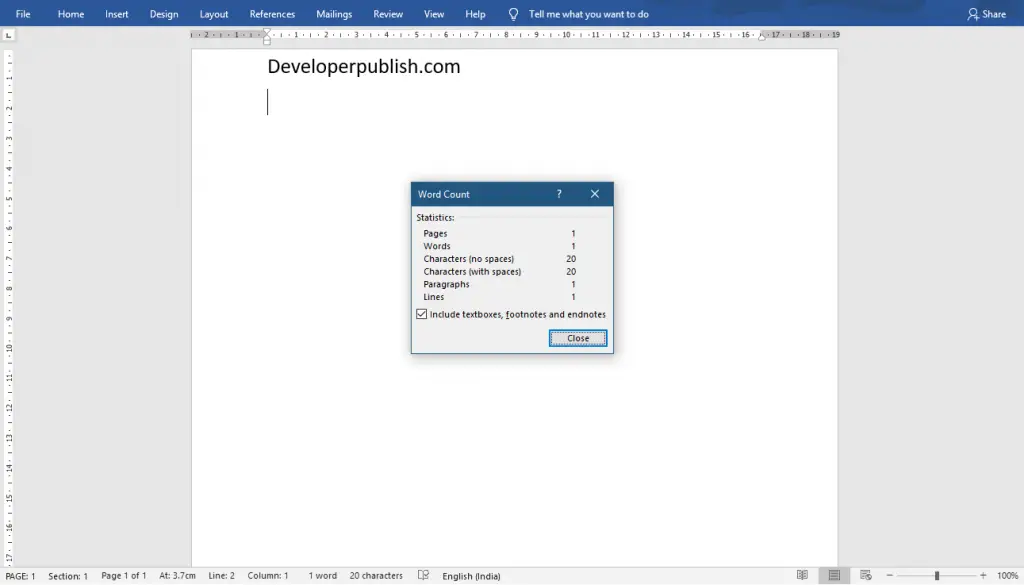 You can also able know about the Languages and can change to your desired languages by simply clicking on the Language feature in the Status Bar.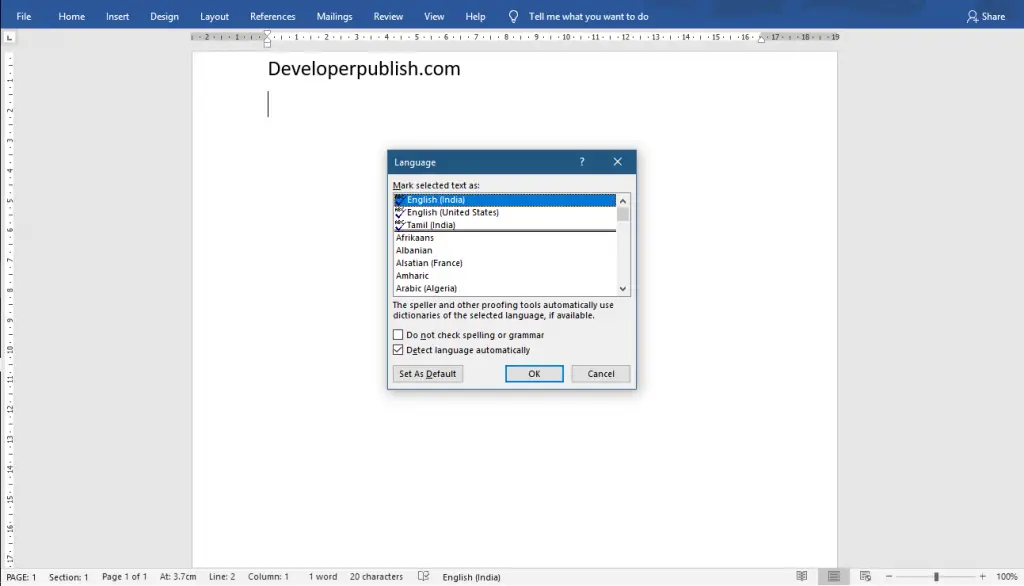 The Read Mode icon helps in reading your Word document.
Also, you can switch between Print Layout and Web Layout for a better output.
Use the Zoom option to zoom in and zoom out the Word document.
How to Customize the Status Bar in Word?
To get started, Right Click anywhere on the Status Bar.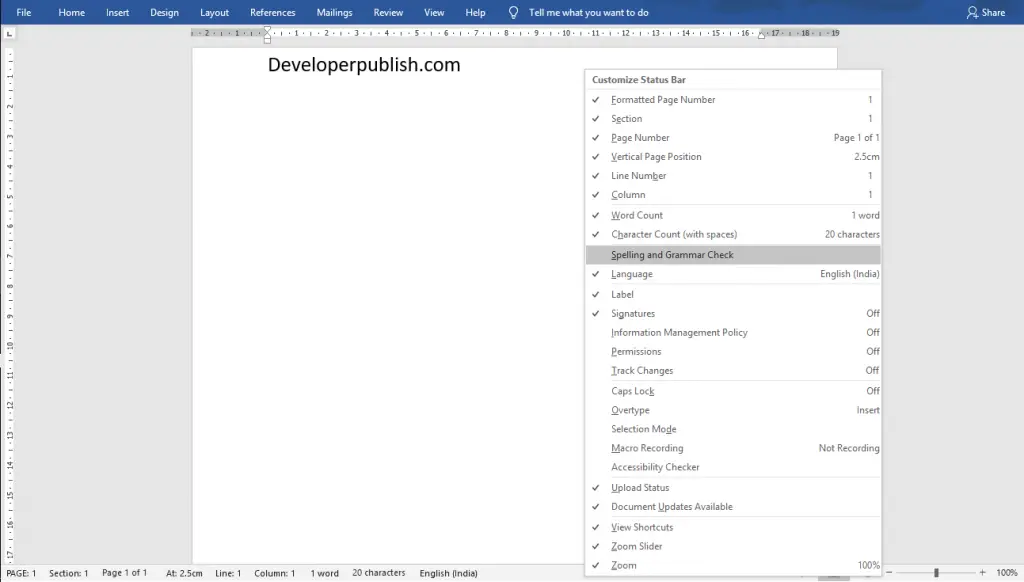 Now, you will get a Customize Status pop-up menu.
Turn on or off the feature you need to include or exclude by clicking on the pop-up menu.