If you are on Windows 8.1 PC, you would have been using the Start screen from where you would be selecting the apps to launch . There were few users who were really missing the start menu in Windows 8.1 which they has in the earlier versions of Windows.
With the Windows 10 technical preview being announced few days back , the start menu is back and now provides more personalization option in it.
With the Windows 10 technical preview , the users can switch between the start screen and the start menu mode.
How to view Start Menu in Windows 10 technical Preview ?
Well , this is simple like the earlier version of windows like windows 7 . Click the start button(Windows icon) and this would display the start menu 🙂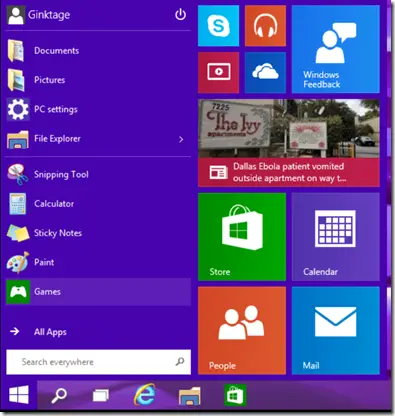 You can drag the app from the menu to the tile , resize and rearrange tiles etc..