One of the easiest way to find the name of the computer is by using the System screen available in the Control Panel. (Control Panel\All Control Panel Items\System).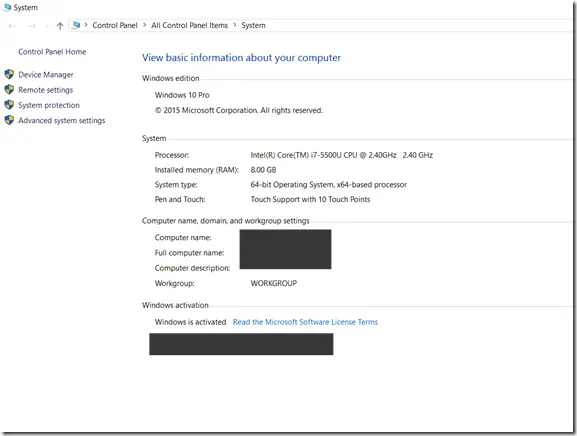 You could also use the command prompt to find the computer name in Windows 10.
3 Ways to Find the Computer Name from Command Line in Windows 10
1. Using the command "hostname"
You can use the hostname command to find out the name of the computer. This prints only the NetBios name of the PC.
c:\> hostname
senthil-pc
2. Using %computername% along with the echo command
The environment variable %computername% contains the name of the system. Below is how you will use the %computername% to get the name of the system
c:\>echo  %computername%
senthil-pc
3. Fully Qualified Domain Name using the net config command
c:\net config workstation | findstr /C:"Full Computer name"
Full Computer Name senthil-pc