There are 2 different ways in which you can lock your Windows 10 PC .
How to Lock your computer in Windows 10 ?
1. Use the shortcut key (Windows + L)
2. Use the options in the Start Menu.
– In the start menu , select the user name in the top left corner. This will display options like "Change account settings" , "lock" and "sign out" .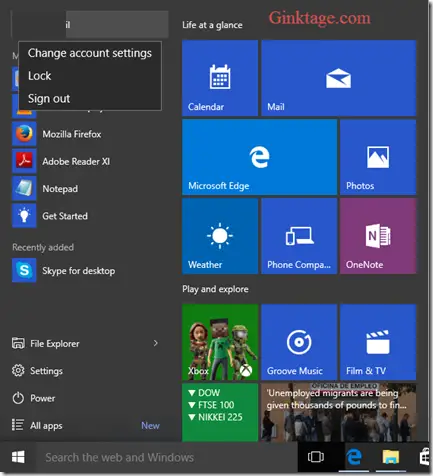 – Select the option "Lock".