Just a week back , I got my new Windows Phone 7 ( HTC Mozart 7 ) to get a feel of how the new Windows Phone 7 OS looks.
The Phone looks amazing than my old WM 6 but yet looked like an empty box for a week . The Reason for this was lack of Market Place support currently in India to install the App ,
I was unable to install the apps and ended up getting the following error message.
"marketplace is not yet available in your country/region"
But that was just until today when i got a little hack information from one of my colleague ( Ananda ) to  install the Apps for Windows Phone 7 in india with the Registry changes .
You know what , now my Windows Phone 7 atleast has some Applications installed that includes
Adobe Reader
List it Do it
Live Cricket
Twitter App
Hockey
Robot Strike
Manager Deportivc
I will post about the Apps in the later posts  , but before that let me explains the steps that i followed to get it work .
1. You require the Zune Player to Install Apps from Market place. Zune software can be downloaded here.
2. Open the Registry Editor ( Type Regedit in the serachbox from Windows Start Button and click enter ) and navigate to the key where the Zune entries are added .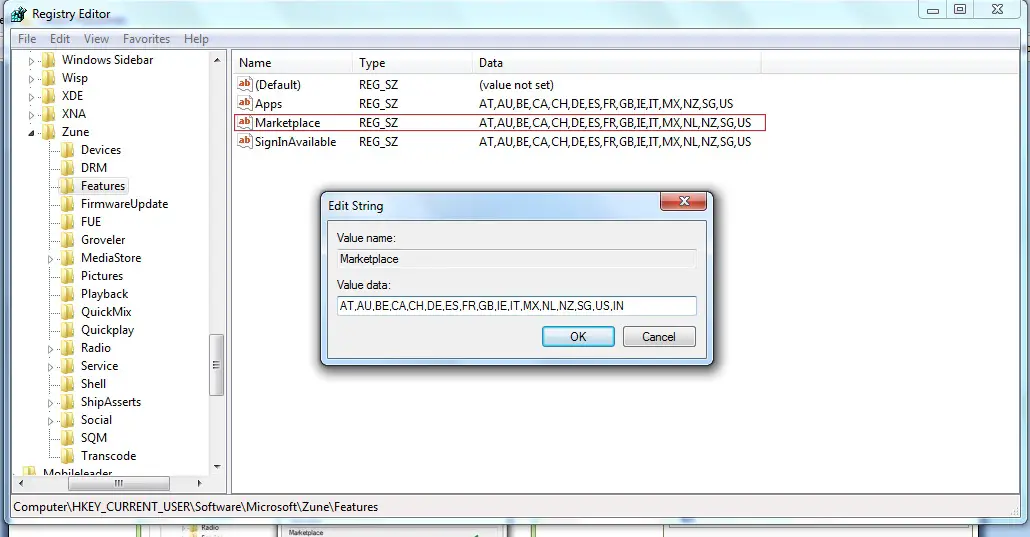 You should find them in the following  path
HKEY_CURRENT_USER\Software\Microsoft\Zune\Features
You should be able to see the below values when you double click the MarketPlace / Apps / SignAvailable
AT,AU,BE,CA,CH,DE,ES,FR,GB,IE,IT,MX,NL,NZ,SG,US
Just include ,IN at the end in all the 3 dialogs ( MarketPlace / Apps / SignAvailable) . So each of them looks like
AT,AU,BE,CA,CH,DE,ES,FR,GB,IE,IT,MX,NL,NZ,SG,US,IN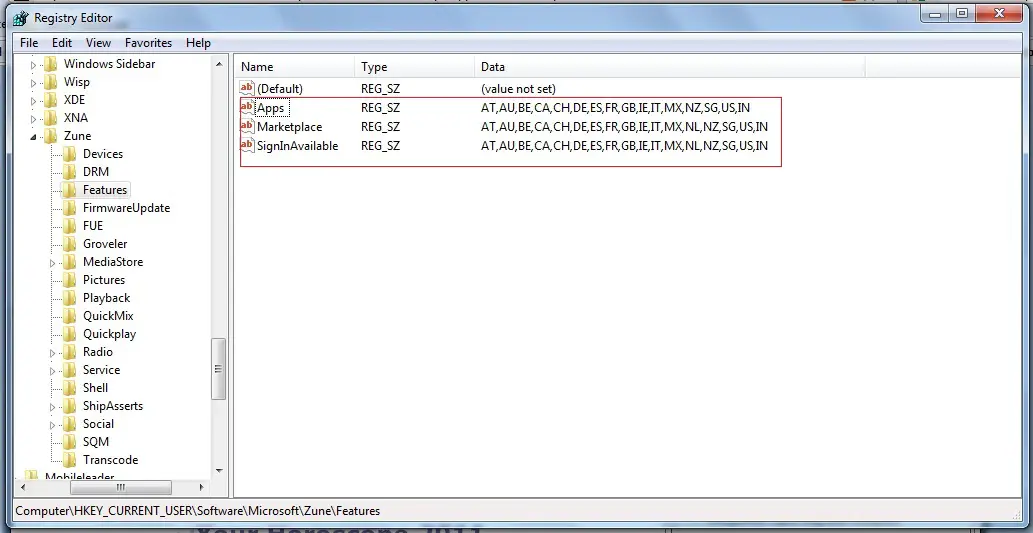 Now try connect the Windows Phone 7 to your PC . The zune player should start automatically and the following message will be displayed .

Now , you should be able to see the Market place in your zune ,start browsing the apps and install them …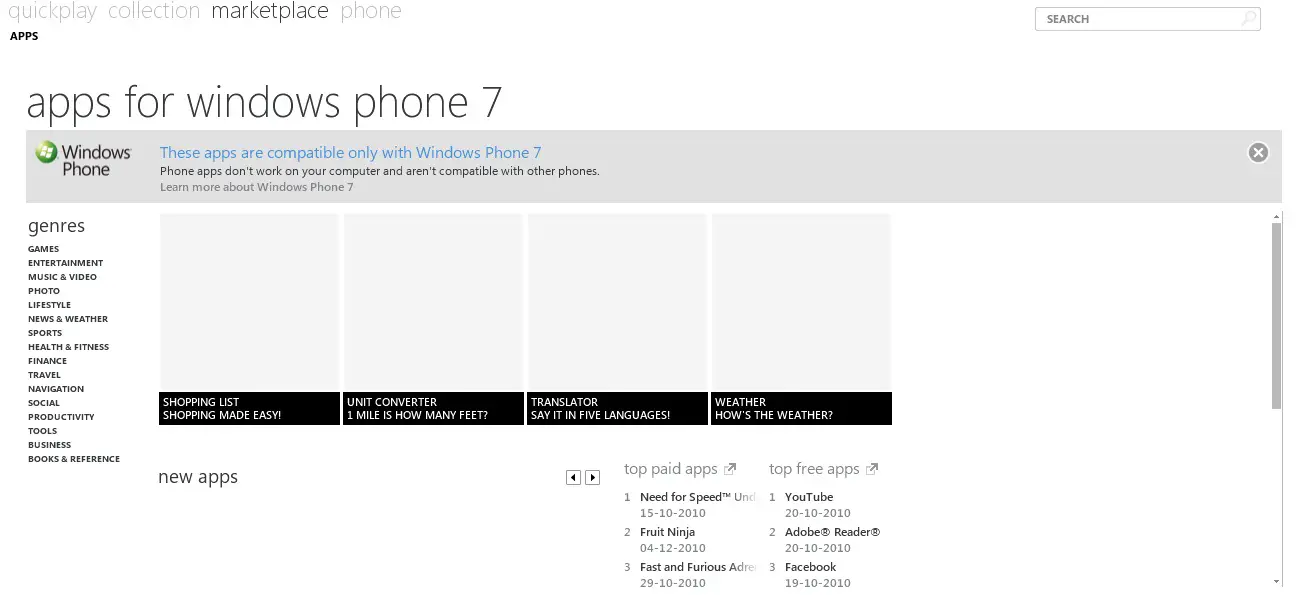 Note that everytime before you connect the Windows Phone 7 , you need to change the Registry entry and make sure you have your Windows Live ID 🙂
There is an App from TheWindowsClub called WP7 Marketplace enabler which allows you to access the Amarketplace anywhere easily .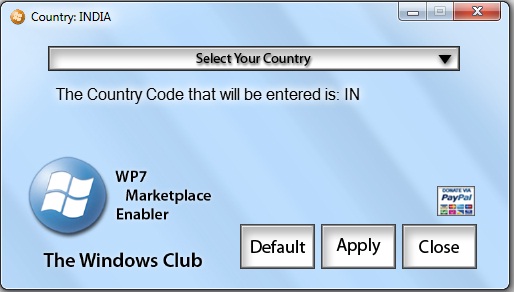 All that you have to do is download the WP7 Marketplace enabler here and start the exe . Select the country from the drop downlist and click ok to see the following Message .

Just connect your Phone to PC and click Ok to see the Market place in the Zune . 🙂